Sources: Jensen Precast, Reno, Nev.; CP staff
After successful engineering demonstrations and initial West Coast installations, Jensen Precast is preparing national distribution of its Harvest Pillar prestressed concrete trellis posts for vineyards, orchards, nut farms, and hop yards. Built to last significantly longer than traditional trellis system alternatives, the structures are immune to pests, diseases, and weather events.
"Harvest Pillar concrete posts will help growers save on costly repairs and replacement of wood and steel posts," says Jensen Precast Technical Sales Manager George Kehagias. "Concrete has long been used in Europe and Australia for trellising. We are now introducing it to American growers, including vineyard management businesses. Harvest Pillar is designed to reduce labor and maintenance costs while providing a lasting solution to recurring trellis replacement needs."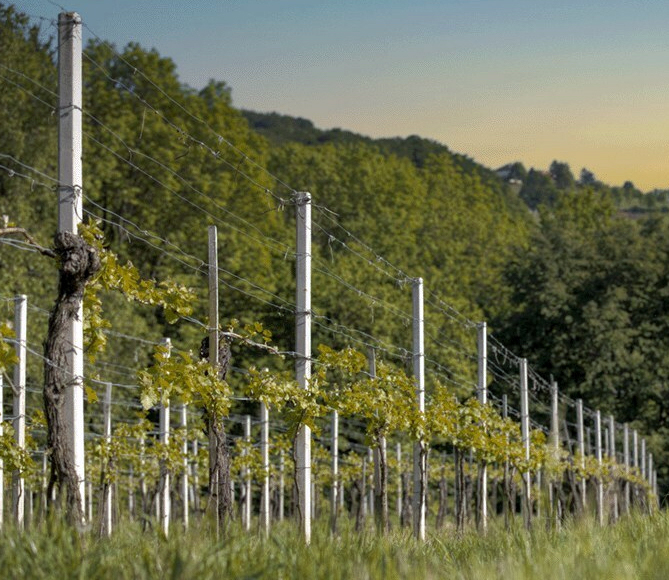 Jensen Precast conducted extensive research in designing and manufacturing Harvest Pillar structures, he adds, including strength and deflection testing at Technicon Engineering Services in Fresno, Calif. Technicians observed predicable prestressed concrete behavior: The posts' bendable tendons give concrete flexibility in the field during weather and harvesting events. Besides withstanding hot, cold, rainy, snowy, and windy weather, the structures prove ideal for mechanical harvesting—remaining intact when vigorously shaken.
"Prestressed concrete posts offer a reliable solution to growers looking to maximize trellis longevity, repeatability, and strength," observes Agricultural Engineer Mark De Kleine, Ph.D., founder of TrellX in Yakima River Valley, Wash. "The wide variety of applications and bolt-on accessories is appealing for trellis and covering systems in agriculture production. With a committed domestic producer in the United States, the availability is now unquestioned."