U.S. Representatives Garret Graves (R-La.) and Mark Pocan (D-Wis.) have launched the Historic Stadium Caucus. The bipartisan group will work on preserving the legacy and protecting the integrity of classic outdoor sports and entertainment venues across the country, and positioning them to stage events for generations to come. The Caucus lists among charter venues:
Beaver Stadium, Penn State University, State College, Pa.
Camp Randall Stadium, University of Wisconsin, Madison
Cotton Bowl, Dallas, Texas
Davis Wade Stadium, Mississippi State University, Starkville
Franklin Field at University of Pennsylvania, Philadelphia
Husky Stadium at University of Washington, Seattle
Jordan-Hare Stadium, Auburn University, Alabama
Los Angeles Memorial Coliseum, University of Southern California
Memorial Stadium, University of California, Berkeley
Memorial Stadium, University of Illinois, Champaign
Memorial Stadium, Clemson University, South Carolina
Nippert Stadium, University of Cincinnati, Ohio
Rose Bowl Stadium, Pasadena, Calif.
Spartan Stadium, San Jose State University, California
Tiger Stadium, Louisiana State University, Baton Rouge
Vaught–Hemingway Stadium, University of Mississippi, Oxford
Wallace Wade Stadium, Duke University, Durham, N.C.
Yale Bowl, Yale University, New Haven, Conn.
Key Historic Stadium Caucus target areas will include:
Security and safety enhancements. Members will focus on how the venues are able to implement cutting-edge security measures without compromising the stadiums' historical character or footprint. This will enable venues to continue to host gatherings with an iconic energy, such as major college and professional sporting events, national and globally-significant competitions, and concerts by world-class musicians.
Technological upgrades. Given the amount of fans each venue welcomes annually, Caucus members will help focus attention on the fact that historic college football stadiums, many of which are over or nearing 100 years old, need technological upgrades to ensure they can meet the modern-day patron standard as well as the expectations put forth to remain leaders in compliance related to local, state and federal safety standards.
Funding for infrastructure updates. As with many historic buildings, some stadiums could benefit from essential infrastructure work. While the venues have stood the test of time, ensuring their continued functionality and longevity requires investments, not just with an eye to significant sports and entertainment events, but for the appropriate use by the communities that they serve. Historic stadiums are not only the locations for some of the most significant sporting events of all time, but they are also where sportsmanship, leadership, and teamwork are fostered and on display from student-athletes, coaches and administrators.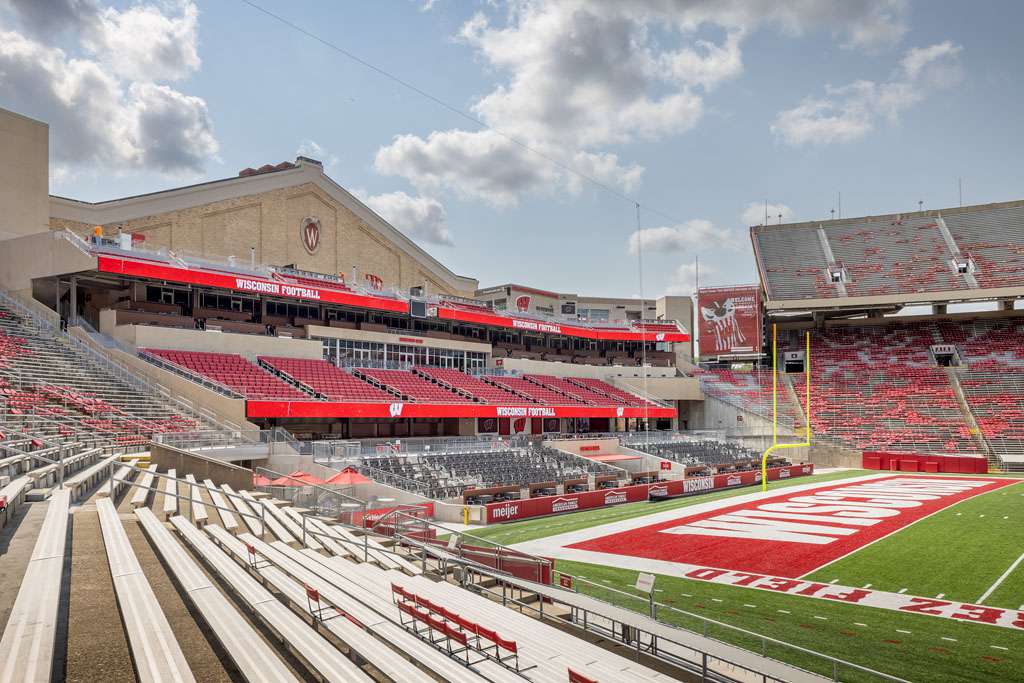 "When Tiger fans walk into Death Valley on Saturday nights, they do more than watch a football game: They walk into a 99-year-old local icon that supports our regional economy. Every bowl of jambalaya scooped and Tiger Dog served injects jobs and resources into our community," says Representative Graves, who Louisiana 6th Congressional District includes Baton Rouge, home to Tiger Stadium and the LSU Tigers.
"Historic stadiums, like Camp Randall Stadium where the University of Wisconsin-Madison Badgers play, serve a vital role in our communities," adds Representative Pocan, who serves Wisconsin's 2nd Congressional District. "Not only are they where memories are made and young people get inspired to play sports, but they're often hubs of economic activity. We must do everything we can to protect these iconic venues in our communities."
Among venues on the Caucus' radar is the oldest remaining football stadium in the United States, the University of Pennsylvania's Franklin Field, opened in 1895. Another landmark, the Rose Bowl Stadium (1922) in Pasadena, Calif. has hosted five Super Bowl games; gold medal matches for two Olympic Games; two FIFA World Cup Finals; the 1982 Army-Navy Game; University of California, Los Angeles football games since 1982; and, the annual Rose Bowl Game since 1923. Now in its centennial year, Los Angeles Memorial Coliseum will host its third Olympic Games in 2028.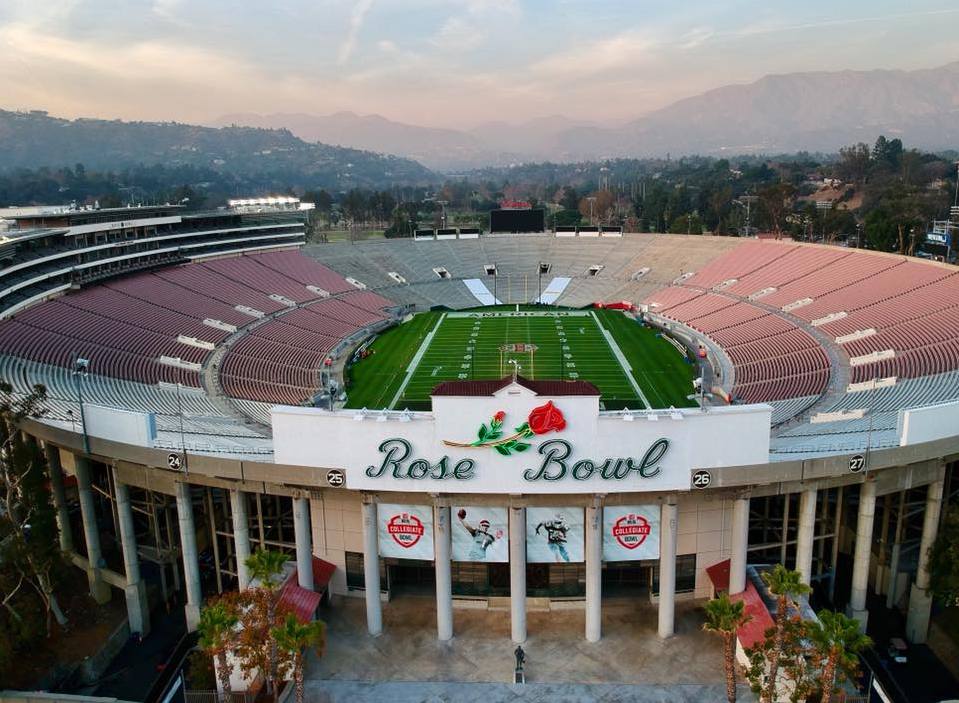 "Since I was 10 years old, the Rose Bowl, the Coliseum and so many others have truly been pillars in what they represent to so many people around the country," affirms College (University of Southern California) and Pro (San Francisco 49ers) Football Hall of Famer Ronnie Lott. "We must protect these historic buildings around the country due to what they mean in their communities and to those who use them daily. The infrastructure is truly important to keep these iconic places going for many more years."
"It's not just about the athletes taking the field, but the environment that these iconic stadiums create for the fans—the energy feels electric and as a soccer player, creates the '12th man,' so to speak," adds National Soccer Hall of Fame inductee Cobi Jones, all-time leader in international appearances for the United States Men's National Soccer Team. "The preservation and appropriate infrastructure developments of these stadiums should be front and center, as they are a link to our past and a gateway to our future."
"Historic stadiums like ours have been the backbone of American sports and entertainment for over a century, but their viability and continued operations are in jeopardy with the evolving landscape and expectations of modern-day sports and entertainment," notes Rose Bowl Stadium CEO Jens Weiden. "History is the soul of these stadiums, and they hold a special place in the heart of our communities as valuable engines for economic impact and emergency preparedness. We thank Representatives Graves and Pocan for their leadership in the formation of the Historic Stadium Caucus and are grateful to the other members who have joined. We believe the launch of the caucus will be a crucial step forward in protecting these iconic venues from being overshadowed and will undoubtedly work towards the necessities that can continue to energize their existence."