Sources: Lindsay Precast, Canal Fulton, Ohio; CP staff
Lindsay Precast, one of the top operators in non-architectural and underground concrete or steel structures for industrial, electrical, utility, transportation and environmental markets, has formed a namesake division to serve the energy transition. Charter Lindsay Renewables concrete offerings include Battery Energy Storage Systems elements; skid mounted power infrastructure solutions; electric vehicle charging platforms; landfill-grade solar panel ballasts; plus, substation equipment foundations suiting utility and commercial or industrial building site conditions.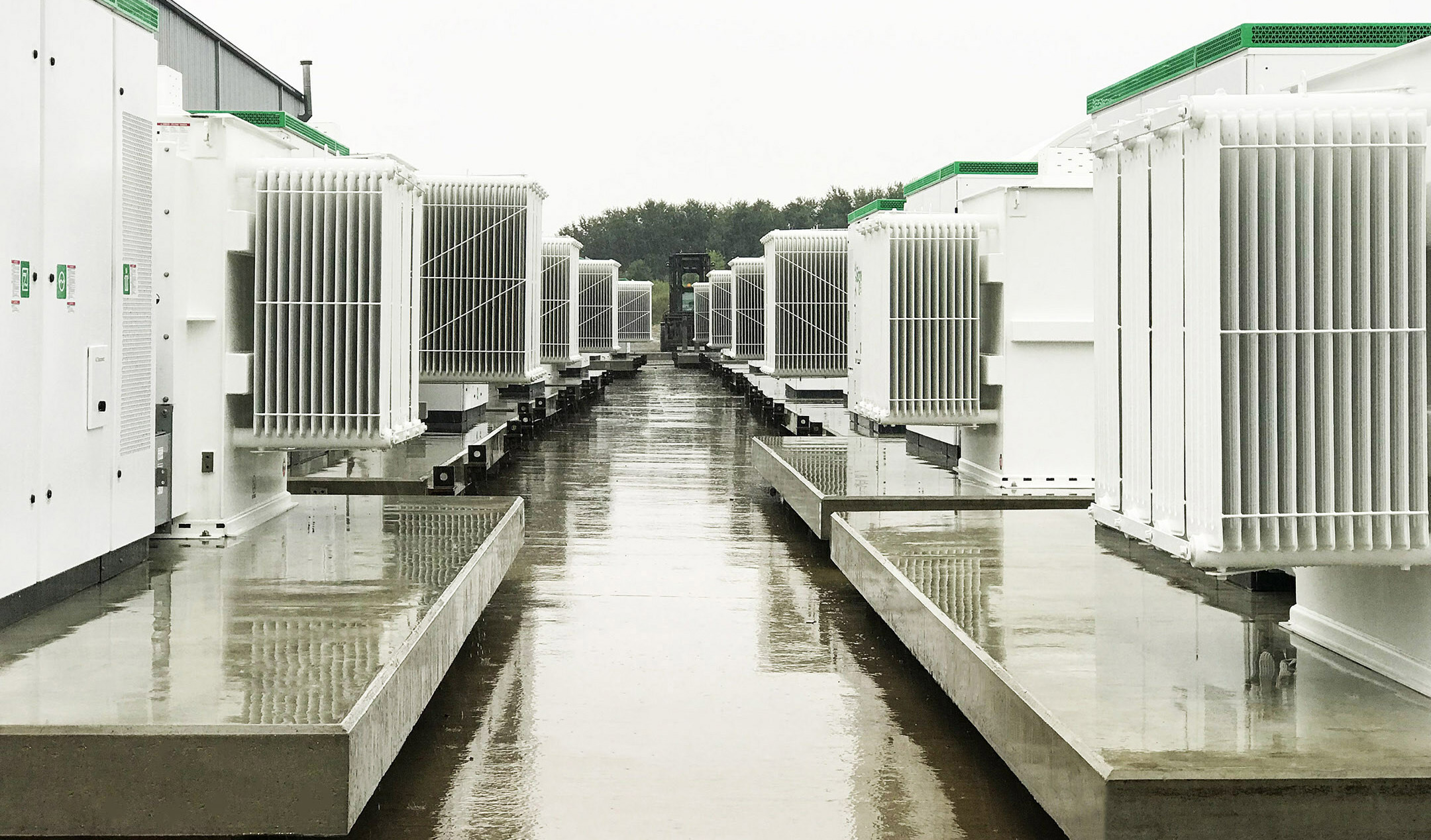 "As market demand for our renewables products and expertise continues to grow, consolidating our capabilities in a new division allows us to streamline operations and accommodate future expansion," says CEO Ron Lindsay. "We're thrilled to unify the clean energy solutions we've built over the decades under the Lindsay Renewables name." To date, he adds, Lindsay Precast has deployed skid-mounted solutions supporting more than 15 gigawatts of energy capacity, along with ballasts underpinning hundreds of megawatts of solar power infrastructure.
"As the U.S. moves toward clean energy targets while simultaneously managing aging legacy infrastructure, Lindsay Precast offers highly engineered product solutions," affirms Lauren Mulholland, founding partner of MiddleGround Capital, which acquired the producer in 2021.
"Aligning core capabilities within Lindsay Renewables positions the company for continued growth, and on a larger scale, allows it to provide even greater contributions to the energy needs of the future."
Related articles
Lindsay Precast adds water, wastewater tank depth in Dutchland deal
Lindsay Precast numbers, prospects suit Kentucky investment fund