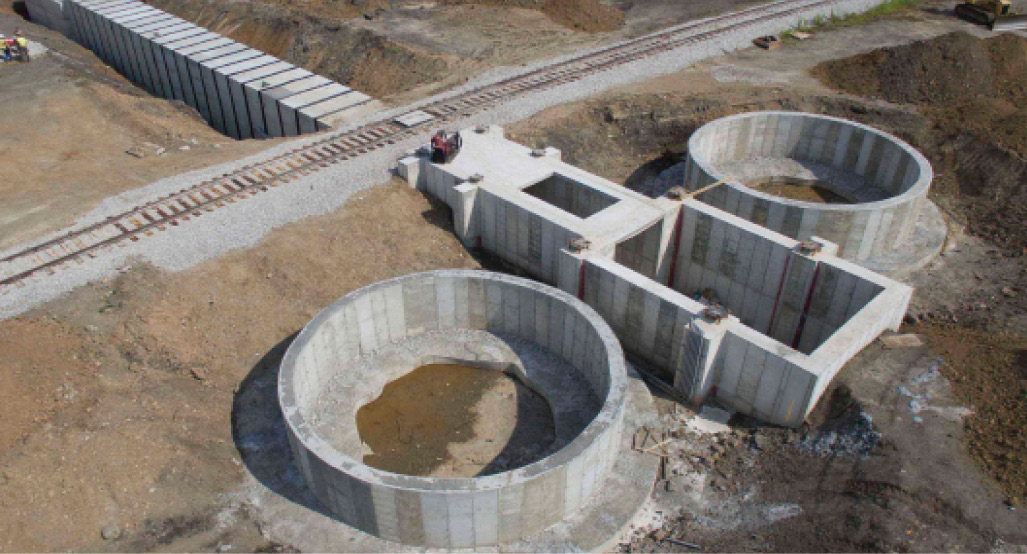 A private equity firm pursuing middle market, business-to-business industrial targets, MiddleGround Capital has acquired Canal Fulton, Ohio-based Lindsay Precast, one of the top independent producers serving utility, drainage and other non-architectural construction segments. With a payroll of 350, the producer operates two plants each in Ohio, Colorado and the Carolinas, plus Florida and Washington satellites, and serves water supply, wastewater, utility, solar, transportation, and public works markets.
"Lindsay Precast represents an opportunity to acquire a leader in precast concrete with exposure to the infrastructure sector," says Scot Duncan, founding partner of MiddleGround Capital, Lexington, Ky. "We seek investments with exposure to key areas within the sector's supply chain, including aged infrastructure, renewable energy, energy storage, and distributed generation. We believe that with the need for state, local and government spending, the infrastructure sector is a great place to find select assets aligned with our investment thesis."
"We are honored to continue the legacy that the Lindsay family began over 50 years ago," adds Founding Partner Lauren Mulholland. "Lindsay Precast is a vertically integrated business that is well positioned to offer highly engineered product solutions to its core utility, infrastructure and renewable energy customers."
"Since the early 1960s, when Roland and Linda Lindsay established our family business, we have witnessed monumental changes in the industry and our company. We look forward to continued innovation with MiddleGround's operational guidance," observes Ron Lindsay, president. "Our company has a reputation within the industry for its strong family foundation and ethical approach to business, which aligns perfectly with MiddleGround's values."
Lindsay Precast is the is platform investment of the MiddleGround Capital Fund II, which drew $800 million in commitments earlier this year. The producer is the third transaction tied to infrastructure for MiddleGround Capital, following Edsco Fasteners of Denton, Texas, and Attala Steel Industries of Kosciusko, Miss.