Sources: Fabcon LLC, Minneapolis; CP staff
Fabcon, a top player in architectural precast concrete wall products east of the Rockies, has acquired Bristol Precast, a division of Lexington, Ky. design-build specialist Bristol Group Inc. The transaction includes a Lexington office and advanced Charlestown, Ind. production facility. Bristol Precast's order log has included architectural and structural precast packages for industrial, multi-family, hospitality, commercial, corrections and parking structure contracts for projects in West Virginia, Ohio, Kentucky, Tennessee, Indiana and Missouri. Bristol Group President John Pennington will join Fabcon, supporting the business integration and ensuring customers a smooth transition.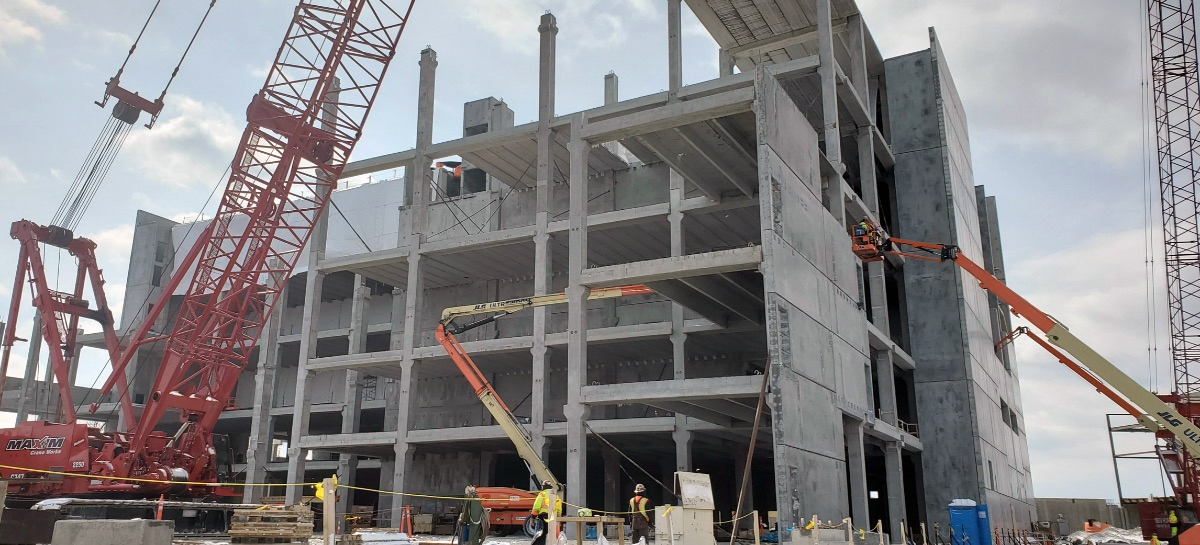 "The acquisition will enable us to expand our Mid-South market penetration and better serve the region with the most comprehensive selection of precast solutions available," says Fabcon CEO Mike Rafi. "We are committed to offering the best customer experience as we expand our footprint and capabilities."
"This transition is a great fit," observes Bristol Group CEO Todd Ball. "Fabcon has a similar philosophy of offering premier products, creating strong market positions and delivering great service and support. For the Bristol Precast team, this combination offers additional growth opportunities." The Bristol Group will continue operating its design-build engineering and construction business, he adds, its customers, suppliers, and partners experiencing no disruption during the transition.
The Bristol Precast addition boosts Fabcon's position as a leading precast provider, with an effective span of delivery encompassing most territory east of the Rockies and north of the Gulf Coast. The Charlestown plant joins sister operations in Pleasanton, Kan.; Grandville and Trenton, Mich.; Savage, Minn. (flagship); Selkirk, N.Y.; and, Mahanoy City, Pa. Fabcon has expanded its reach beyond its Upper Midwest heritage base with the backing of Solace Capital Partners, Los Angeles-based private investment firm.