Sources: National Ready Mixed Concrete Association, Alexandria, Va.; CP staff
Jason Erickson, based at CPC Materials' Arlington, Wash. plant, won the 2023 National Mixer Driver Championship, staged October 1 in Nashville as part of the National Ready Mixed Concrete Association ConcreteWorks Conference. Taking the stage at a jam-packed Gaylord Opryland Resort ballroom, he praised his 101 peers in the competition, along with CPC Materials and CalPortland Co. management and colleagues. As top gun, Erickson earned a $5,000 prize from the Truck Mixer Manufacturers Bureau, NRMCA affiliate.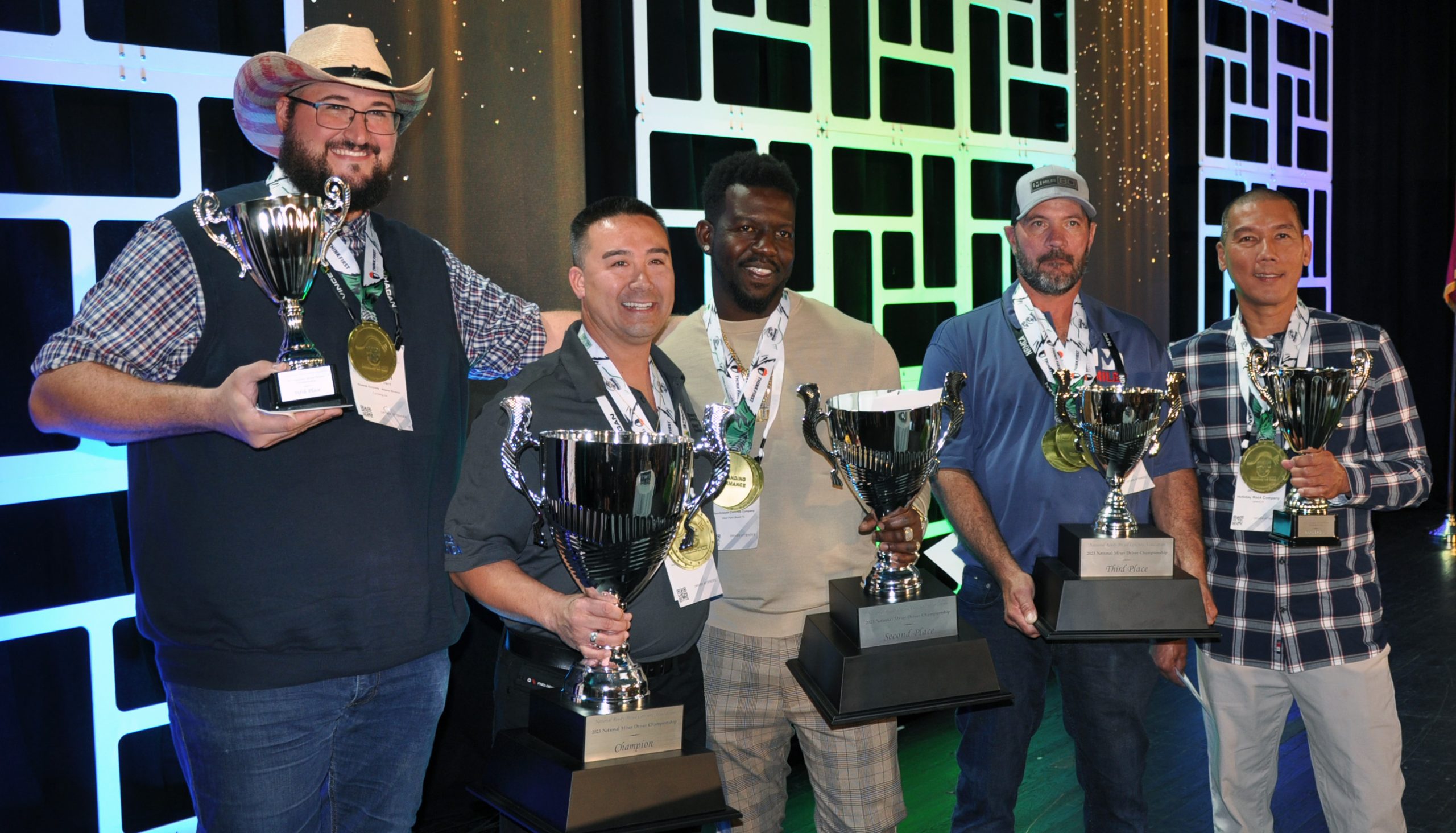 Placing second this year and earning a $2,000 check was Maschmeyer Concrete of Florida's Damion Wynter, Apollo Beach, besting his consecutive third place finishes the past two years. Rounding out 2023 Mixer Driver Championship leaders in third to fifth place, with TMMB prizes of $1,500, $1,000 and $500, were Greg Browne of Miles Sand & Gravel, Lacey, Wash.; Jerry Andrada of Holliday Rock Co., Upland, Calif.; and, Brandon Trent, Thomas Concrete, Cumming, Ga.
The NRMCA Safety, Operations and Environmental Committee programs the National Mixer Driver Championship around a written exam; Driving Course challenge, where participants are scored on their front discharge or rear discharge vehicle operating skills; and, Driver Ability challenge, gauging performance in vehicle walk around and delivery ticket inspections, reaction time test, and chute maneuvers from behind the wheel. This year's 102-member field marked a record for an event now in its 17th year. The SEO Committee opens National Mixer Driver Championship applications in late spring, primary candidates including winners of member producers' internal driving competitions or those of NRMCA State Affiliate events.