The Concrete Masonry & Hardscapes Association Certified Concrete Paver Installer (CCPI) program's July launch reflects CMHA pursuit of accreditation to the global standard, ISO 17024 Conformity assessment — General requirements for bodies operating certification of persons. CCPI caps a CMHA Board and Education Committee initiative to update and extend legacy Concrete Paver Installer certification and advance credential value by meeting an internationally recognized standard—one especially gaining traction in engineering and construction circles.
"CMHA already had the framework established in providing top-notch industry educational programs benefitting members, the hardscaping industry, consumers, academic institutions, and government bodies," says Certification Committee Chairman Gary Stowe. "Our objective moving forward is to reinforce our industry's efforts by developing recognized programs which will establish certification holders as professionals in the trade by state and federal standards."
CCPI is based on a Job Task Analysis; includes a separation of the training course and assessment exam; and, continues to require initial installation experience, examination, continued education, and renewal requirements. Individuals holding current ICPI Concrete Paver Installer certification can enroll in CMHA's Grandfathered Certification Program, granting formal CMHA Certified Concrete Paver Installer credential for July-December 2023. Additional information on CCPI can be obtained from CMHA Certification Quality Manager Aaron Paul, [email protected].
The Paver Installer transition sets the stage for parallel action on companion CMHA programs: Certified Segmental Retaining Wall Installer in 2024, Certified Permeable Interlocking Concrete Pavement Installer in 2025, and Certified Manufactured Stone Veneer Installer in 2026. Development, accreditation and transition for each program will take about a year.
"CMHA is paving the way for education in this industry," affirms President and CEO Bob Thomas. "Our efforts to invest in the people who make up this industry for years to come is a principle we dedicate ourselves to and this is just the beginning."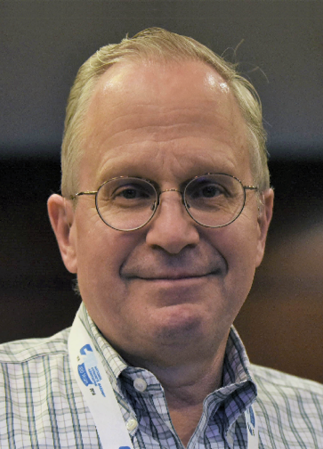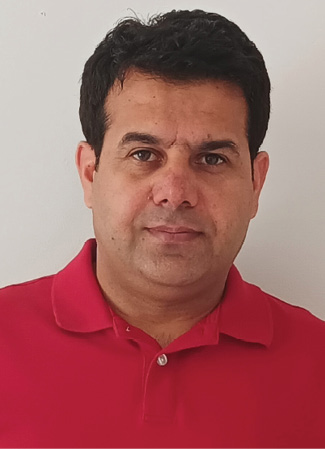 MATERIALS, ENGINEERING CHIEFS
The ISO 17024 endeavor is concurrent with key appointments reinforcing the CMHA technical program. Craig Walloch has been named director of Materials Science, arriving with a wealth of perspectives from committee work with CMHA predecessor organizations, Interlocking Concrete Pavement Institute and National Concrete Masonry Association, and tenure at ACM Chemistries, Georgia-based associate member. His experience spans all aspects of the concrete masonry and hardscape industry. After graduating with a Chemistry degree from Massachusetts Institute of Technology, he has led research & development and technical services teams for 30-plus years, most recently as ACM vice president of Technical Support and Education.
Walloch is a past ICPI Technical Committee and NCMA/ICPI Joint Committee on Plant Quality Assurance Certification chair, and currently chairs the CMHA CMU Technical Subcommittee and ASTM C15.04 Subcommittee on Research. Along with a task group developing pedestal-set paving slab specifications, he has chaired the task group evaluating carbon sequestration in concrete masonry products as well as authoring a recent ASTM symposium paper on measuring CMUs' carbon dioxide uptake.
Separately, Shoaib Yosoufzai has joined CMHA as structural engineering projects manager, Masonry. His background includes tours as Hyperion Inc. chief engineer and with the Afghanistan Ministry of Defense as director, portfolio manager, project manager and engineering specialist on Joint US/NATO defense and civil sector projects. He also worked as a University of Nebraska research analyst and held intern roles with HDR Inc. and U.S. Air Force Academy.
Yosoufzai immigrated from Afghanistan in August 2021. He holds a bachelor's degree in Civil Engineering from the U.S. Military Academy at West Point and was the first Afghan national admitted to the institution. He also holds master's degrees in Engineering from the University of Nebraska at Omaha, and Defense, Development and Diplomacy from the United Kingdom's Durham University.
"Technical expertise is one of the six overarching goals of our strategic plan. Craig's 30 years of experience in the concrete masonry and hardscapes industry is extremely valuable to our organization moving forward," says Bob Thomas. "With a background in civil/structural engineering and experience in project management, Shoaib will be able to contribute immediately to the association and meeting our strategic goals." Although available for assisting hardscape efforts, he adds, Walloch and Yosoufzai will be primarily engaged in the masonry side of CMHA, reporting to Vice President of Engineering & Advocacy, Masonry Nick Lang.