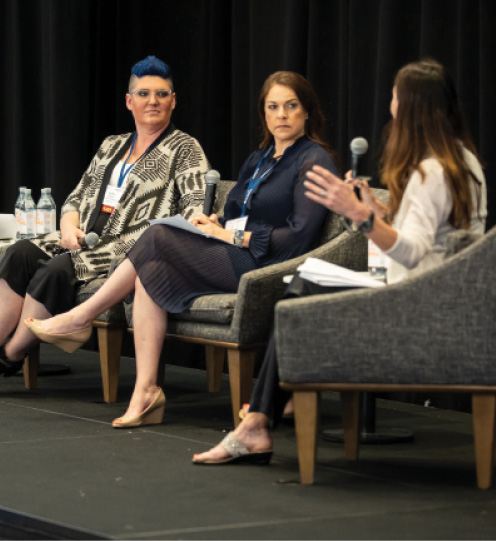 Jessica Anderson, president of Ohio-based Anderson Concrete Corp., was honored at the Transformational Women of 2023 Dinner and Awards program in Denver. Family Business Magazine produces the event as part of its annual Transformational Women in Family Business Conference, where attendees explore and develop their skills in order to empower them with all the tools they need to succeed.
Ten female leaders were recognized for their achievements in preserving their family legacy while advancing their businesses into the future. Transformational Women of 2023 honorees represent a wide variety of family businesses, from construction and manufacturing to food and beverage. "I am honored to be recognized alongside a group of extraordinary women for whom I have great respect," said Anderson. "It is my pleasure to represent our industry, the Anderson Concrete team and our partners."
Working through the ranks at Anderson Concrete and sister company, Buckeye Ready Mix, she has experienced its mission, vision and values at all levels. After being named president in 2021, much of her work has focused on further anchoring company culture to those ideals. "Our values tell the story of our company that goes back decades," she says. "I know that much of our strength as a company comes from the foundations that the generations before me have laid. I have been honored to learn from them and to lead the organization forward."
Among conference activities, Anderson served on the "Real Talk: A Conversation with Women in Family Business" panel, discussing with peers the joys, pain points and vast complexities women face in business leadership roles.