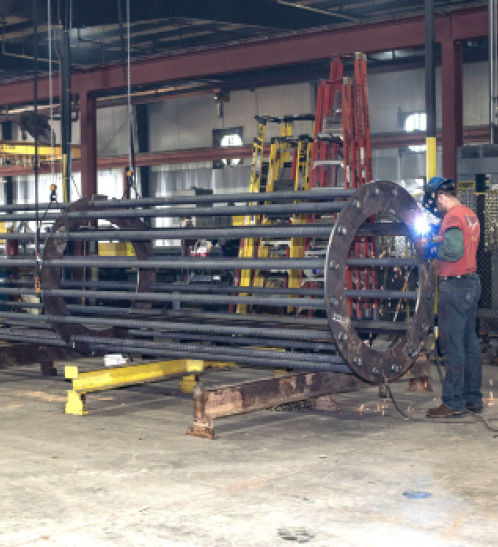 Concrete reinforcing steel market leader Commercial Metals Co. has acquired Denton, Texas-based EDSCO Fasteners LLC from MiddleGround Capital, a private equity firm with New York and Kentucky offices. EDSCO custom engineers anchor cages, bolts, and fasteners to secure high voltage electrical transmission poles to concrete foundations. As the top source of such cages, it serves the North American market from headquarters plus North Carolina, Tennessee and Utah plants.
"This acquisition further advances our leadership position in construction reinforcement and extends our capabilities to new and growing applications," says Commercial Metals Chairman Barbara Smith. "EDSCO's innovative reinforcement solutions are well-positioned to benefit from the long-term transition to renewable energy, which will require extensive investment in electrical transmission capacity and wind power installations."
"We believe that CMC is the perfect home for the EDSCO team and will enable the company to continue to execute on identified growth opportunities," affirms MiddleGround Capital Founding Partner John Steward. With an average $75 billion in annual power transmission & distribution market capital spend and 642,000-plus national transmission miles, he adds, EDSCO is well-positioned as utilities continue to make record grid modernization investments.
As grid owners continue to face vast challenges, including aging infrastructure, extreme weather conditions, physical security threats, and the integration of renewable power sources, EDSCO solutions remain critical to the nation's transmission lines and substations. Under the MiddleGround Capital team, the company executed on various operational and strategic initiatives.