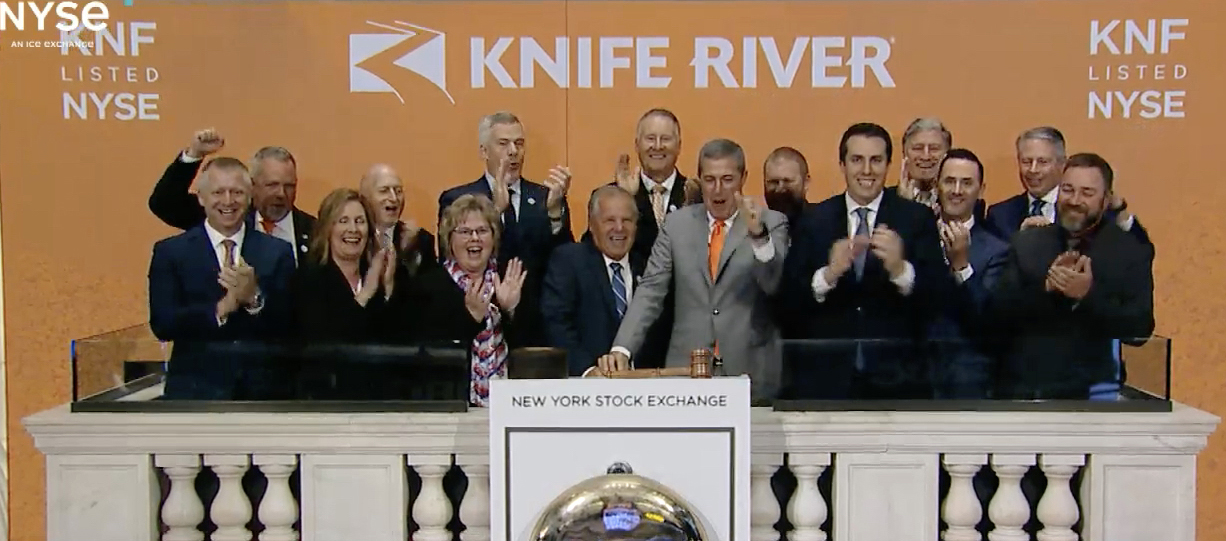 "Our team is well-established and prepared to be on our own as a pure-play construction materials and contracting services company," said CEO Brian Gray, speaking on behalf of nearly 6,000 Knife River aggregate, concrete, asphalt and construction professionals. "We are focused on building America's infrastructure and delivering long-term value for our shareholders."
"Completing the spinoff of Knife River brings us closer to our goal of becoming two best-in-class, pure-play companies," affirmed MDU Resources CEO David Goodin. "We expect this strategic shift to provide long-term value for our stockholders." Post-Knife River, he added, MDU Resources continues working toward its goal of becoming a pure-play regulated energy delivery business, which includes electric and natural gas utilities and a natural gas pipeline company.
MDU Resources stockholders received one KNF share for every four MDU shares they held as of late May. MDU Resources has retained 10 percent of the KNF common shares. As an independent company with annual sales upward of $2.5 billion, Knife River joins the S&P MidCap 400 Index.

CRH EMBRACES BIG BOARD LISTING
An early-June vote saw shareholders overwhelmingly approve a board and management team recommendation to switch the CRH Plc primary securities listing from the London Stock Exchange to the New York Stock Exchange. "We are pleased to see such strong support for the transition as it marks an important milestone in our development, and will enable CRH to fully participate in the significant growth opportunities that lie ahead," said Chief Executive Albert Manifold. 
A prospective move was indicated in February and April investor guidance, management noting how CRH Americas Materials Solutions and Building Solutions businesses have grown to account for 75 percent of enterprise EBITDA. Executives believe a U.S. primary listing will bring increased commercial, operational and acquisition opportunities, further accelerating their "successful integrated solutions strategy and delivering even higher levels of profitability, returns and cash for shareholders." In particular, they add, the United States is expected to be a key driver of future growth thanks to continued economic expansion, a growing population and significant construction needs.
Scheduled by late September, the move will position CRH with North American peers for whom the New York Stock Exchange is their primary or sole listing venue: Arcosa Inc., Eagle Materials, Knife River Corp., Martin Marietta Materials, Summit Materials and Vulcan Materials.