Sources: Revolution Concrete Mixers, Rochester, Minn.; CP staff
The North American concrete mixer truck fleet has passed an inflection point with the migration of its most prevalent rear discharge model family to Revolution Concrete Mixers. McNeilus mixer trucks' new brand is adopted in the wake of a Q2 ownership change from Oshkosh Corp. to Right Lane Industries, Chicago-based holding company. Right Lane has established a new headquarters and research & development facility in Rochester, Minn., but moved production to Ontario, home of the sister London Machinery brand acquired along with the McNeilus mixer truck portfolio.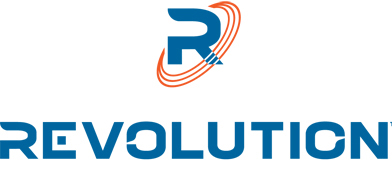 "With a new name and the same solid reputation, no other manufacturer is more ready to lead the way toward the next evolution of concrete mixers," says Revolution Concrete Mixers and London Machinery President Robert Monchamp. "We are on a mission to deliver meaningful innovations in sustainability, efficiency and operator assurance that truly change what's possible for our customers."
"The first 50 years was just a warmup," adds Executive Vice President – Engineering, Innovation and Product Performance Bryan Datema. "Our team is excited to continue working alongside customers in the field to design innovative products that exceed their expectations." Among key products for which customers will soon see new names, he notes especially:
• Insight Mixer System, formerly FLEX Controls, still the only factory-direct software system for mixers;
• GradeGuard, formerly McNeilus GradeMaster, equal to steep hill navigation; and,
• R83 Drum, formerly M80 Series Drum.
Revolution Concrete Mixers is the sole source for McNeilus Mixer OEM and Genuine Parts, www.StreetSmartParts.com, through partner McNeilus Truck and Manufacturing. Oshkosh retains its namesake S-Series front discharge mixer line under the McNeilus business.
Related article
Oshkosh Corp. dispatches McNeilus and London brands, keeps S-Series fronts