Sources: Right Lane Industries, Chicago; CP staff
Right Lane Industries, an industrial holding company keen on long-term investments, has entered an agreement to acquire London Machinery Inc. and the rear discharge concrete mixer business of McNeilus Truck and Manufacturing Inc. from Wisconsin-based Oshkosh Corp. Scheduled for a late-February closing, the deal will leave Oshkosh with its namesake S-Series front discharge mixer and McNeilus-branded refuse trucks, both joining Fire & Emergency and Commercial equipment under a new Oshkosh Corporation Vocational segment.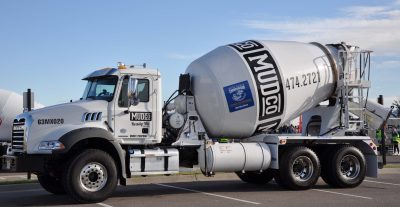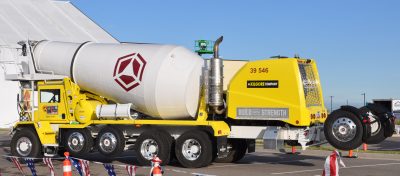 McNeilus' rear discharge mixer business, notes Right Lane CEO Eric Mara, "Has distinguished itself in the industry as a leader in quality and product innovation, and we at Right Lane are excited to partner with the existing team to continue to build upon that legacy and to deliver enhanced value to our customers."
"Our brands will continue to serve the concrete industry under the new ownership," affirms Bob Monchamp, who upon transaction closing will transition from Oshkosh vice president to president of the McNeilus and London Machinery business. "Our team is excited to continue to support customers and drive innovation in the rear discharge market. We see tremendous opportunities for the brands with a dedicated focus on the rear discharge mixer business."
The acquisition will be seamless for customers, who will continue to interface with their established contacts for new mixer packages plus OEM aftermarket parts and service, he adds. Right Lane Industries plans to maintain mixer truck production at the London Machinery headquarters plant in Ontario, along with a research & development and support facility in McNeilus' Dodge Center, Minn. home base.