Source: CP staff
Content highlighting progress in cement, concrete and concrete reinforcing or structural steel carbon dioxide emissions metrics frames a new portal from Concrete Products and sister publications Cement Products and Rock Products: Construction Materials Carbon Management, www.cmcarbonmanagement.com.
(CM)2 covers cement, cast-in-place or precast concrete, masonry, and concrete reinforcing or structural steel. In addition to market and policy factors driving Environmental Product Declaration-listed CO2 metrics, content focuses on processing or manufacturing measures lowering the GHG Protocol-defined Scope 1, 2, 3 emissions data increasingly accompanying public or private construction contracts and corporate sustainability reports.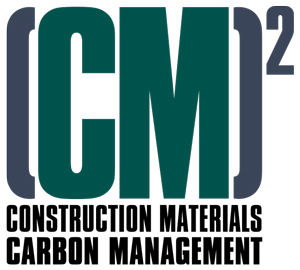 "Among construction supply chain parties, cement, concrete and steel operators are drawing the most attention for their material or products' embodied carbon. Our new portal shows the strides they are making toward meeting project owners' carbon thresholds," notes Concrete Products publisher and Semco Publishing President Peter Johnson.
Beyond "Neutrality Newsline" postings on the production, policy and market fronts, (CM)2 provides primers on EPDs and their underlying Product Category Rules, plus the GHG Protocol emissions accounting. A Supply Chain gallery spans Concrete Masonry, Concrete Reinforcing Steel, Portland Cement, Structural Precast Concrete, Structural Steel and Supplementary Cementitious Materials categories. A "Carbon-Wise Materials" directory references low-carbon steel, cementitious material and concrete sources, while a "Disruptors" companion presents startups in cement or steel plant-grade clean energy, cement alternatives, low carbon concrete, and CO2 capture and utilization.