Sources: Offshore Wind Innovation Hub, New York City; CP staff
RCAM (Reinforced Concrete Additive Manufacturing) Technologies, Los Angeles-based developer of 3D-printed renewable energy infrastructure and power storage components, is among six startups named to the Offshore Wind Innovation Hub Year 1 cohort. Participants are afforded a six-month mentoring and business development program leading to potential offshore wind value chain partnerships.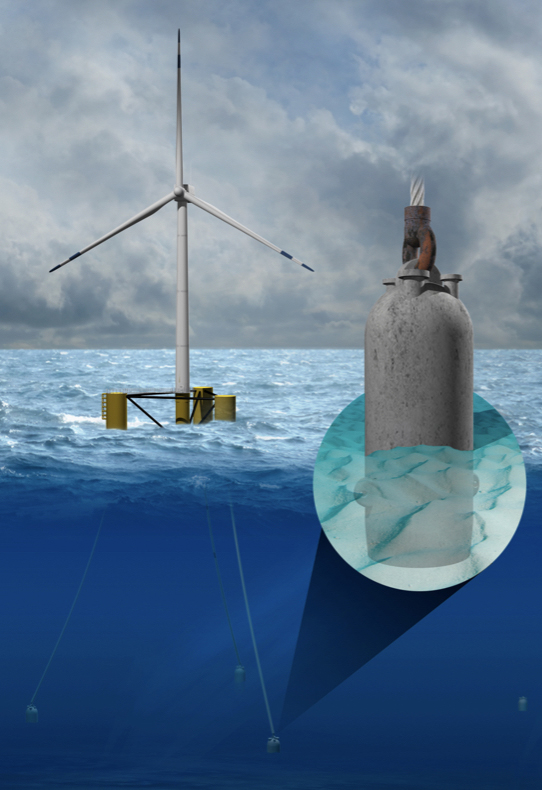 Joining RCAM are startups behind weather forecasting, turbine positioning, construction simulator, wind farm planning and workforce protection technologies. Participants hail from a pool of 49 applicants representing North America, the United Kingdom, Europe and Japan. The Offshore Wind Innovation Hub launched in January with New York City Economic Development Corporation backing; Equinor Renewables Americas and bp lead the organization in collaboration with the NYU Tandon School of Engineering Urban Future Lab.
"Shaping the future of energy requires innovation, creativity, and agility," says Equinor Renewables Americas President Molly Morris. "The Offshore Wind Innovation Hub provides a one-of-a-kind experience for startups to further develop their technologies on the ground as we're developing America's offshore wind energy future right here in New York City."
"Innovation is critical to unlocking the full potential of the domestic offshore wind industry and addressing its toughest challenges," adds bp President, Offshore Wind Americas Joshua Weinstein. "Each of the startups in this cohort has developed smart, enterprising and creative solutions. We're excited about their potential and look forward to fostering their success."
"The Innovation Hub prioritizes startups in production optimization, site selection, surveying and data collection, site construction, power transmission, safety enhancement, and supply chain development focus areas," observes Director Tone Søndergaard. "Offshore wind was built on the kind of creative ideas and passion that these promising start-ups display."
Related articles
Holcim informs GE-led, DOE-backed wind turbine base investigation
Energy Department laboratory hosts 3D-printed turbine foundation tests