Sources: Lafarge Canada Inc., Calgary; CP staff 
After a successful demonstration in British Columbia concrete operations, Lafarge Canada is extending to its Manitoba fleet the use of renewable diesel from waste oil and fats processor 4Refuel. The migration from petroleum diesel equates to lower carbon dioxide emissions tracked in material deliveries.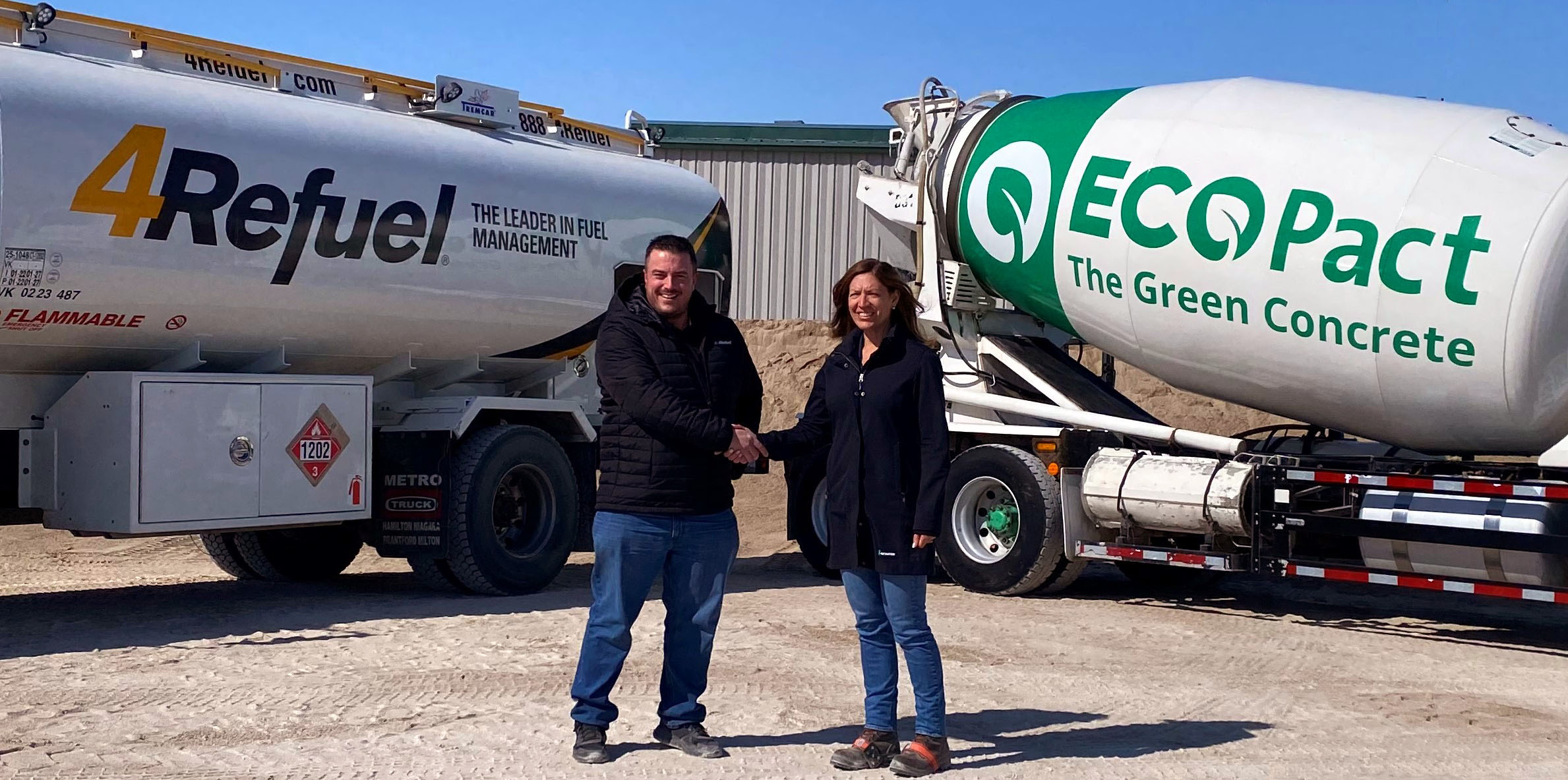 "Switching to renewable diesel (R50) is a significant step forward in our sustainability journey," says Lafarge Canada Vice President, Manitoba and Saskatchewan Tina Larson. "We are committed to doing our part to reduce our impact on the environment. We believe that renewable diesel is an excellent solution to help us achieve our sustainability goals while maintaining the high level of performance that our customers expect."
Renewable diesel is compatible with existing diesel engines and infrastructure, she adds, making it an easy and effective way for businesses to reduce their carbon footprint. Lafarge Canada will reduce up to 46 tonnes of (GHG Protocol-defined) Scope 3 CO2 emissions per year by adopting renewable diesel in Manitoba. Lafarge Western Canada's transition to renewable diesel began in November 2022 with the Greater Vancouver Area market and is part of a larger sustainability initiative that includes reducing waste, conserving water, and promoting energy efficiency.
"Renewable diesel is a turn-key solution to reduce lifecycle-based emissions, and we are committed to serving our customers with low-carbon alternatives," observes Lauren Foulkes, Director of Sustainability, 4Refuel.