A visit with 2022-23 National Precast Concrete Association Chairman of the Board Joel Sheets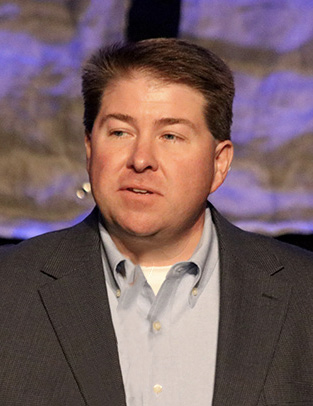 Known for his calm demeanor, Joel Sheets, senior vice president of Operations for Tindall Infrastructure, not only has the confidence to be a leader recognized and appreciated throughout the Tindall organization but also to lead the entire precast industry.
Sheets has built a team and a process where 150 individuals move forward every day with a single vision. He has earned the trust of both those he reports to and those who report to him. "As a company of 1,500 people, we strive to do it right every time, and we will stand behind what we do. And our customers really appreciate that," he says.
"Joel has the ability to see both problems and challenges clearly and identify appropriate plans of action," adds Tindall Corp. President and CEO Greg Force. "This makes him well-suited to thrive within an industry that rewards creative solutions derived from applied engineering coupled with a keen understanding of all facets of precast operations."
The rest of the precast industry agrees: In November during NPCA's 57th Annual Convention in Amelia Island, Fla., Sheets was elected and installed as Chair of the Board.
PADDLE YOUR OWN CANOE
While studying civil engineering at Clemson University, located less than an hour from Tindall headquarters in Spartanburg, S.C., Sheets could not have imagined being where he is now. "Design really wasn't what lit me up," he says. "I did not envision doing concrete design or steel design for the rest of my life. What I eventually learned about civil engineering is that it is very broad. You can go into a lot of different areas. Project controls. Estimating. Project management. Scheduling. I like things like that."
Sheets also liked competing, and he was heavily involved in the Clemson Concrete Canoe Team, which challenges students each year to design, model, create, and race a concrete vessel. He helped the Tigers take National Concrete Canoe Competition titles in his sophomore and junior years. While preparing for the international competition his senior year, Clemson's team lost one of its major sponsors.
In stepped Tindall.
"Through Concrete Canoe, I got to meet the vice president of Human Resources at Tindall and some of their project managers," recalls Sheets. "I had not finalized a decision for after graduation. I figured I'd end up at one of the big general contractors, and I'd even interviewed with a few. I really wasn't enthused about the travel and being just a face in a crowd of thousands. Then I got talking to the people at Tindall, and they asked if I was interested in being a subcontractor. The more I thought about it, the more it lined up with my interests."
Sheets started as a project manager in Tindall's Prestress Division. He handled parking decks, wall panels and similar jobs. Before long, Sheets was promoted to senior project manager. He then became a customer service manager and operations manager. In 2008, he was appointed general manager for the Utility Division. The assignments afforded him a host of Precast/Prestressed Concrete Institute and NPCA education and networking opportunities.
"I have always had support from Tindall Corporation, and management has backed my involvement in NPCA and PCI participation. We have an amazing team at Tindall and it does a great job holding down the fort while I am involved in association work," says Sheets.
POSITIONING PRECAST AS NO. 1
Sheets has been highly involved in both NPCA and the PCI for more than a decade. Notably, he has served on the NPCA QA/QC Committee, Utility Structure Committee, Joint Products Committee, and Outreach Committee. He was also one of the charter members of the NPCA/PCI Joint Taskforce, a group dedicated to promoting synergy, cooperation, and alignment between the organizations—and a driver for The Precast Show, by far the largest annual gathering of the North American manufactured-concrete industry.
Since 2017, Sheets has been part of the NPCA Board and credits previous Chairs Ron Sparks, CEO of Environmental Containment Corp. (2020-21) and Mark Weiser, vice president of Wieser Concrete Products (2021-22) for setting a high bar for a position he has grown to know as he advanced along as an officer.
"I am excited for our industry and, as NPCA Chair, look forward to increasing the visibility and significance of manufactured precast concrete products through every channel we have," says Sheets. "Together with the Board and the NPCA staff, we will continue toward the association's goals of positioning precast concrete as the No. 1 construction material of choice."
Sheets notes that the association "will produce regular industry market reports providing members with the facts and figures they need to share with customers." He says that the data will help illustrate how precast concrete is the best option for construction.
Near-term market development and promotion energies are informed by the results of a 2021-2022 industry study—one of the most extensive market research undertakings in NPCA history. "We are using the data from the study to guide us forward: Where can we best utilize Association and member resources to grow and expand precast concrete in construction?" says Sheets.
"Our outside research firm looked at more than applications or segments where precast methods are gaining ground. Researchers collected data on the total market picture, from NPCA member and nonmember producers," he explains. "They have provided us a much more comprehensive view of the industry than past surveys, showing the extent of our market and production methods; the volume of concrete going into precast structures and elements; and, industry headcount and the number of precast producer employees by Congressional district. The data and metrics show precast concrete is a bigger industry, and even more important force in overall construction, than previously thought."
Separately, Sheets says the association will continue to invest heavily in the Onboarding Program video series it rolled out in 2021. At the top of the 2023 agenda for the program is a translation effort so that NPCA members can offer the Onboarding series to Spanish-speaking recruits. "The program has been a big success judging by the number of members who have signed up. We have grown the content offering to three modules and 14 classes for members and their teams to access anytime on their schedules," states Sheets.
ONWARD AND UPWARD
When asked about current market conditions, Sheets says that NPCA members are reporting "some softening in work associated with residential development, mainly on the multifamily project side, but that is being offset by increasing demand in heavy/civil and industrial work."
Furthermore, he says that funding from the Bipartisan Infrastructure Law, also referred to as Infrastructure Investment and Jobs Act, is growing to a point where members are starting to see an impact and higher product demand.
What are Sheets thoughts on the industry's future? "Incredibly positive. I look forward to the rest of the chairman's term and furthering the success that predecessors, members and staff have already achieved for NPCA and the precast concrete business."
NATIONAL PRECAST CONCRETE ASSOCIATION At-a-Glance
Founded in 1965, NPCA has grown to become an international trade association representing more than 900 companies and suppliers that manufacture hundreds of precast, prestressed and reinforced concrete pipe products for underground and above-ground applications. Member companies manufacture products that create and rebuild infrastructure, protect the environment and offer modularity, customization and infinite creative design possibilities across all sectors of the construction industry.
Led by President Frederick H. Grubbe, MBA, CAE, who joined the staff in 2020, NPCA provides members with the latest technical and industry information through a host of publications, educational seminars, product committees and meetings. It promotes high quality standards and safety through its education component and ANSI-accredited Plant Certification Program.
Today, NPCA has grown its Plant Certification Program to more than 350 operations and The Precast Show to the largest annual trade gathering specifically targeting the precast concrete products industry. In 2015, the Precast/Prestressed Concrete Institute joined The Precast Show as a partnering association. NPCA is located near Indianapolis at 1320 City Center Drive, Suite 200, Carmel, IN 46032. Phone numbers are 317/571-9500 or 800/366-7731; email is [email protected]; website is precast.org.
2022-23 OFFICERS
CHAIR
Joel Sheets
Senior Vice President of Operations – Infrastructure
Tindall Corporation
Spartanburg, South Carolina
CHAIR-ELECT
Bill Bundschuh
President and Owner
PRETECH Corp.
Kansas City, Kansas
IMMEDIATE PAST CHAIR
Mark Wieser
Vice President
Wieser Concrete Products
Maiden Rock, Wisconsin
SECRETARY/TREASURER
Kevin Camp
President
Camp Precast Concrete Products
Milton, Vermont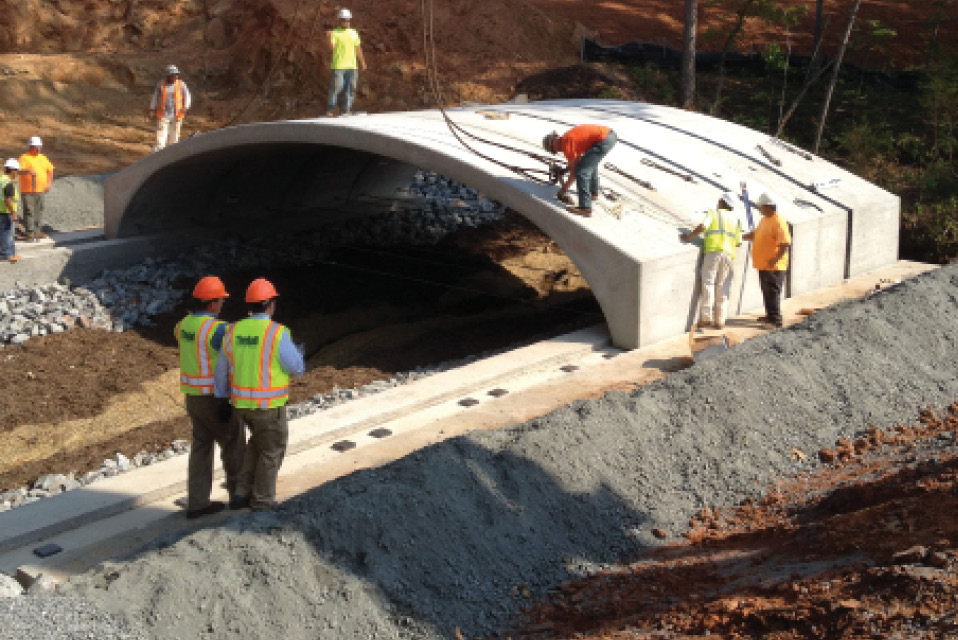 TINDALL CORPORATION At-a-Glance
Tindall got its start in 1932 as a small concrete manufacturing business operating out of a humble shed in Spartanburg, S.C. When the Lowndes family purchased the company in 1963, it had just six employees and specialized in manufacturing concrete utility pipes. Since then it has grown into one of the leading precast, prestressed concrete companies in the industry with six facilities in South Carolina, Virginia, Georgia, Mississippi, and Texas.
Producing high quality precast solutions and offering complete project delivery of precast structures from concept to completion, Tindall leads the industry in innovation. It tackles complex project requirements through the design, manufacture, transport, and installation of high performance precast concrete building components and systems.
Tindall's in-house engineering, manufacturing, logistics and on-site resources support both traditional and specialized construction project applications using precast concrete. They create specialized structures for the construction industry serving end users in commercial, industrial, institutional, corrections, energy and power generation, parking, retail, wind power and underground infrastructure markets.
To learn more about Tindall Corporation, visit https://tindallcorp.com.