Source: CP staff
Customer loyalty and profitability in a typical ready mixed concrete operation can turn on the performance of a small team with outsized influence on human capital and physical asset utilization, according to the just-published Making It Happen – Achieving Excellence in RMC Transportation & Customer Service.
Author Jack Delperdang addresses a void in industry references for building an efficient, effective and customer centric delivery team. His 220-page playbook offers ready mixed business owners a deep dive in department assessment, initial and continuous improvement measures, benchmarking techniques, and key performance indicator determination. He brings the perspective of 40-plus years in order-taker, scheduler, dispatcher, and dispatch/customer service manager roles at a representative cross section of producers, from small, mid-size or major independents—Iowa's Standard Ready Mix, Ohio's Moraine Materials and Minnesota's Cemstone Products Co.—to a top player (> 20 million yd./year) in the U.S. and Canada, Atlanta-based CRH Americas Materials.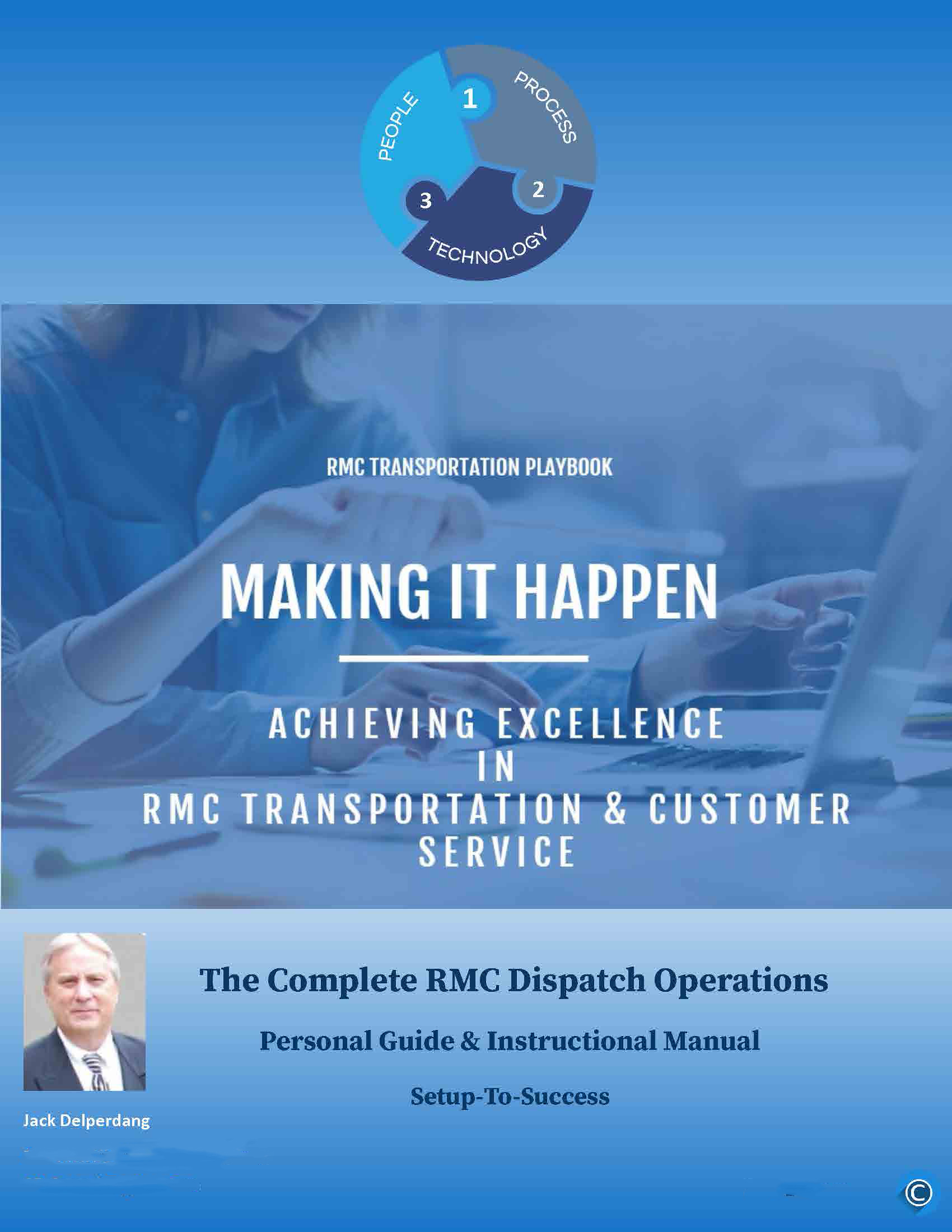 Delivery team members are not always adequately trained, he notes in Making It Happen, while others lack the right skill sets to meet departmental and customer demands. Their importance cannot be underestimated when gauging a producer's ability to maintain mixer fleet efficiency and provide contractors excellent service. "Ready mix delivery truly is where the 'rubber hit's the road' in terms of 'making it happen' after the sale," Delperdang observes. "The delivery team controls almost all your assets on a minute-by-minute basis and the decisions they make will spell out the difference between success and failure in achieving your performance and financial goals."
Among guiding principles that belong at the core of any delivery department mission, he includes in Making It Happen:
• If there's no product on the truck, you're not making money.
• You can only be as good at delivery as your customers are at ordering.
• Remember, we're in the business of saving minutes.
• Service is what we really sell and what sets us apart from the competition.
• Delivery is a controllable function that highly determines profitability.
"Building the Foundation for an Effective Delivery Department – When & Why a Dispatch Re-organization makes sense" leads off seven Making It Happen chapters. The author takes readers through critical self-examination steps and provides an extensive list of questions framing the case for departmental tweaking or major change. Accompanying them are practical Assessment Worksheet and Scoring Sheet templates, followed by an Operational Performance Trending Worksheet delving key indicators of effective ready mixed concrete delivery departments. 
The book continues with Process Improvement & Change Management, Leveraging the Power of People to Achieve Success, Maximizing the Use & Utilization of Dispatch Tools, Successfully Measuring Performance, Taking Delivery Customer Service to the Next Level and The Future of RMC Dispatch Operations chapters. Each probes methods, processes, strategies and best practices the author has validated and incorporated in the course of building or improving delivery department teams in North America and Europe.