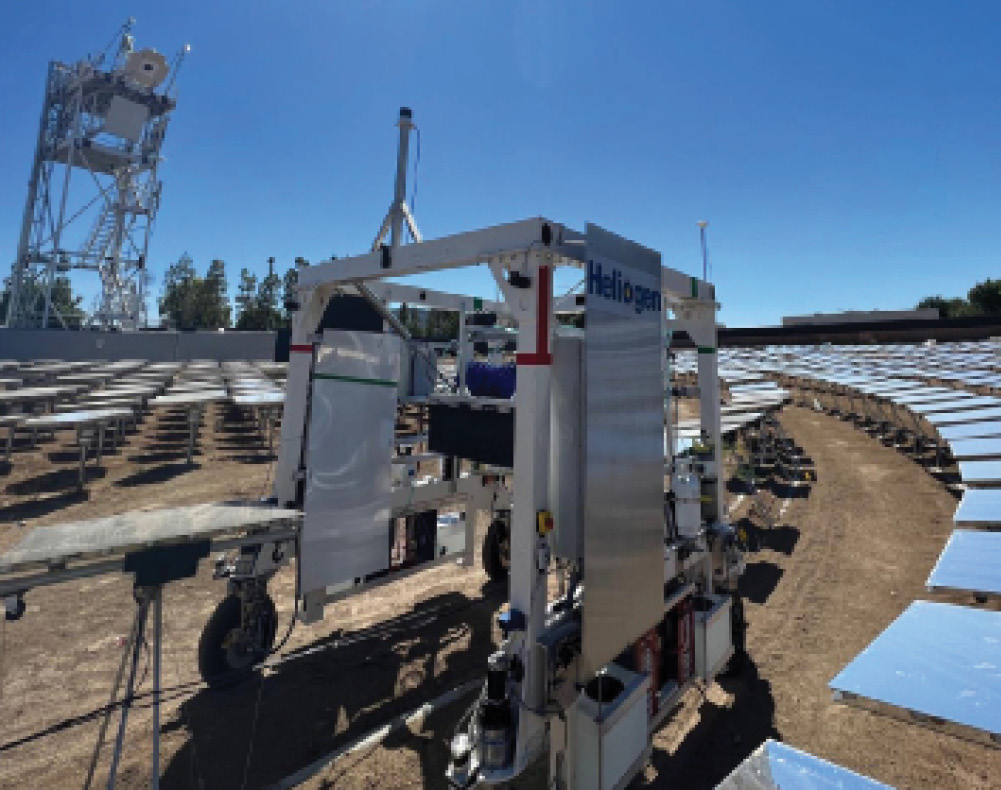 The U.S. Department of Energy (DOE) has awarded Pasadena, Calif.-based Heliogen $4.1 million to demonstrate a concentrated solar power (CSP) process for heating limestone to 950°C, applicable to the calcining phase in portland cement production. CSP technologies deploy mirrors to beam sunlight onto a receiver, and can be used to deliver heat for energy-intensive industrial processes or generate electricity using a turbine.
The Heliogen grant was among five in a $24 million pool for research advancing DOE Industrial Decarbonization Roadmap goals. The Roadmap was released last month at agency headquarters during a roundtable whose participants included Portland Cement Association, American Iron & Steel Institute and Steel Manufacturers Association representatives.
"Solar-thermal technologies provide a significant opportunity to upgrade and reduce emissions of industrial plants across the nation while meeting America's energy needs with reliable, around the clock power generation," says Energy Secretary Jennifer Granholm. "DOE's investments will drive the innovation necessary to build out a clean energy economy."
The funding was announced at the International Energy Agency's Solar Power and Chemical Energy Systems Conference in Albuquerque, N.M. Awardees will research, test and demonstrate projects that can decarbonize the energy sector by developing CSP technologies for higher efficiency power cycles, increased flexibility and reliability through thermal storage, and carbon-free industrial processes.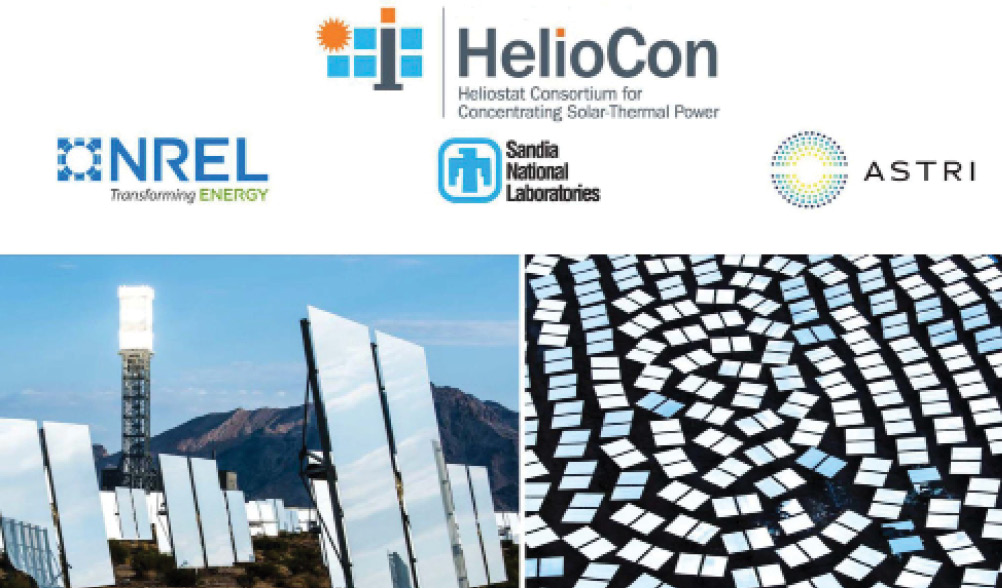 HELIOSTAT CONSORTIUM
Heliogen is one of the forerunners developing concentrated solar power devices, also known as heliostats. Concurrent with its funding, the DOE released a roadmap, developed by the National Renewable Energy Laboratory (NREL), to guide heliostat research and deployment.
Mirrors that follow the sun and concentrate sunlight represent 30 percent to 40 percent of the cost of a CSP system, so reducing the cost of heliostats can make a significant impact on DOE's goal of $0.05/kwh for such installations by 2030. Key areas the roadmap identifies as ripe for innovation include automated operation and machine learning, metrology, automated manufacturing and installation, as well as secure wireless controls.
DOE's Heliostat Consortium (HelioCon), a $25 million, five-year research effort led by NREL and Sandia National Laboratories, will work to implement the roadmap. As the central hub for heliostat technology development in the United States, HelioCon seeks to significantly expand U.S. expertise in heliostats and increase the number researchers in the field. To achieve that goal, NREL released a $3 million request for proposals for research projects addressing workforce challenges. In addition to engaging external researchers, the RFP will seek to leverage unique expertise and test capabilities at the Sandia National Laboratories to advance the projects proposed by academic and industry partners. Responses are due this month