A new U.S. Environmental Protection Agency report attributes significant air quality improvements to the Diesel Emissions Reduction Act (DERA), federal legislation aimed at protecting health and conserving truck fleet fuel.
"Reducing harmful diesel emissions results in cleaner air and healthier communities, and this bipartisan legislation is delivering these benefits to communities across the nation," says EPA Administrator Michael Regan. "The results have been especially impactful for vulnerable communities and children, prioritizing diesel emissions reduction projects that provide health and environmental benefits to underserved and overburdened areas."
"For years now, the Diesel Emissions Reduction Act has helped communities across the country breathe easier by replacing dirty diesel engines with cleaner, American-made alternatives," adds Senate Committee on Environment and Public Works Chairman Tom Carper (D-DE). "The report further illustrates the positive impact DERA continues to have on reducing planet-warming emissions and cleaning up the air children breathe, while also fostering economic opportunity. As the original co-sponsor of this bipartisan law, I could not be prouder of DERA's continued successes. I look forward to working with Administrator Regan to ensure more Americans benefit from the historic investments we've made in this program."
"The report highlights the overwhelming success of the Diesel Emissions Reduction Act," affirms Energy and Commerce Committee Chairman Frank Pallone, Jr. (D-NJ). "Accelerating the replacement of millions of dirty diesel engines currently in use across the nation is a win for the environment, air quality, and our climate. Thanks to the DERA funding included in the Infrastructure Investment and Jobs Act and Inflation Reduction Act, I'm confident this program will continue to be a success for years to come as it helps create a clean future for all."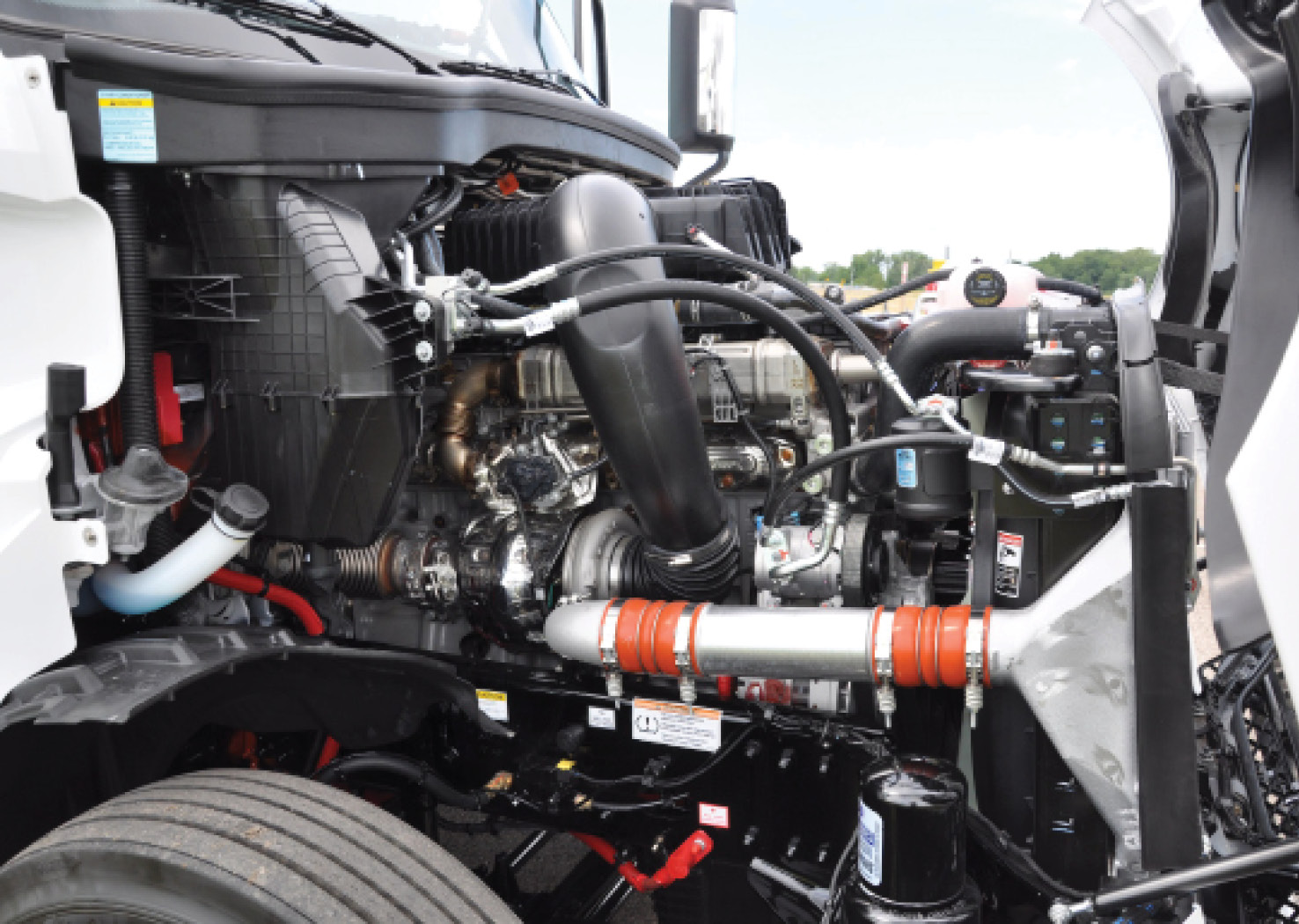 Nearly eight million legacy diesel engines operate throughout the nation's transportation network, continuing to emit large amounts of pollution, EPA contends. The agency's decades-long effort to reduce smog, soot, air toxics, and other harmful emissions from diesel engines has resulted in significant health and environmental benefits while advancing technology and minimizing cost. The DERA program enables EPA to offer funding to accelerate the upgrade and turnover of legacy diesel fleets by providing rebates and grant funding to replace these vehicles and engines with equipment that meets or exceeds current emissions standards.
Between 2008 and 2018, DERA led to cleaner air across the United States, saving 520 million gallons of diesel fuel and preventing emissions of 491,000 tons of nitrogen oxides, 16,800 tons of particulate matter, 65,600 tons of carbon monoxide, and 5.3 million tons of carbon dioxide. EPA channeled the first DERA dollars in 2008 and continues to award program grants and rebates each fiscal year. Between 2008 to 2018, a total of approximately $801 million in funding was appropriated to DERA to replace or retrofit more than 73,700 engines or vehicles. According to EPA's calculations of health benefits, diesel emissions reduction projects are cost-effective, with monetized health benefits estimated to exceed federal funding by a factor of 10. The agency estimates that reducing these harmful pollutants will lead to about $8 billion in monetized health benefits.
DERA advances environmental justice, EPA officials observe, as it targets emissions reductions in areas that suffer disproportionate impacts from diesel fleets—fostering an environment where all enjoy the same degree of protection from environmental and health hazards. Under DERA, goods-movement projects are also prioritized because they tend to take place in communities that are disproportionately impacted by higher levels of diesel exhaust, such as those near ports, rail yards, and distribution centers. From 2008 to 2018, more than half of program projects were earmarked for areas with air quality challenges.
CALIFORNIA CARBON CUT
The California Construction and Industrial Materials Association (CalCIMA) tracked the Golden State legislature's 2021-22 session close, noting passage of The California Global Warming Solutions Act, requiring carbon reductions in construction materials used in commercial and residential projects. 
Assembly Bill 2446 designates the California Air Resources Board (CARB) as the Sacramento agency charged with monitoring and regulating greenhouse gas (GHG) emissions sources. It tasks CARB with adopting regulations to achieve the maximum technologically feasible and cost-effective GHG reductions and to ensure that related emissions statewide are reduced to at least 40 percent below the present limit no later than December 2030. The bill would require the Board, in consultation with specified stakeholders, to develop by July 2025 a framework for measuring and then reducing the average carbon intensity of building and construction materials.
The framework is to include a comprehensive strategy for the state's building sector to achieve a 40 percent net reduction in GHG emissions of building materials, as determined from a baseline calculated using a certain 2026 report, if that report is adequate, or as specified. The bill would require the strategy to achieve this target as soon as possible, but no later than December 2035, with an interim target of 20 percent net reduction by December 2030.
AB 2446 would authorize CARB to adjust the interim target, as provided, and require the established targets to begin no sooner than January 2027. The bill would require the Board to form and maintain a technical advisory committee, as provided, to review information that is required to be submitted by entities that are unable to meet the targets. The ACT also would require CARB to research and prioritize actions and provisions that leverage state and federal incentives, as provided, and evaluate measures to support market demand and financial incentives to encourage the production and specification of materials used in construction-related projects with low GHG intensity, as specified.