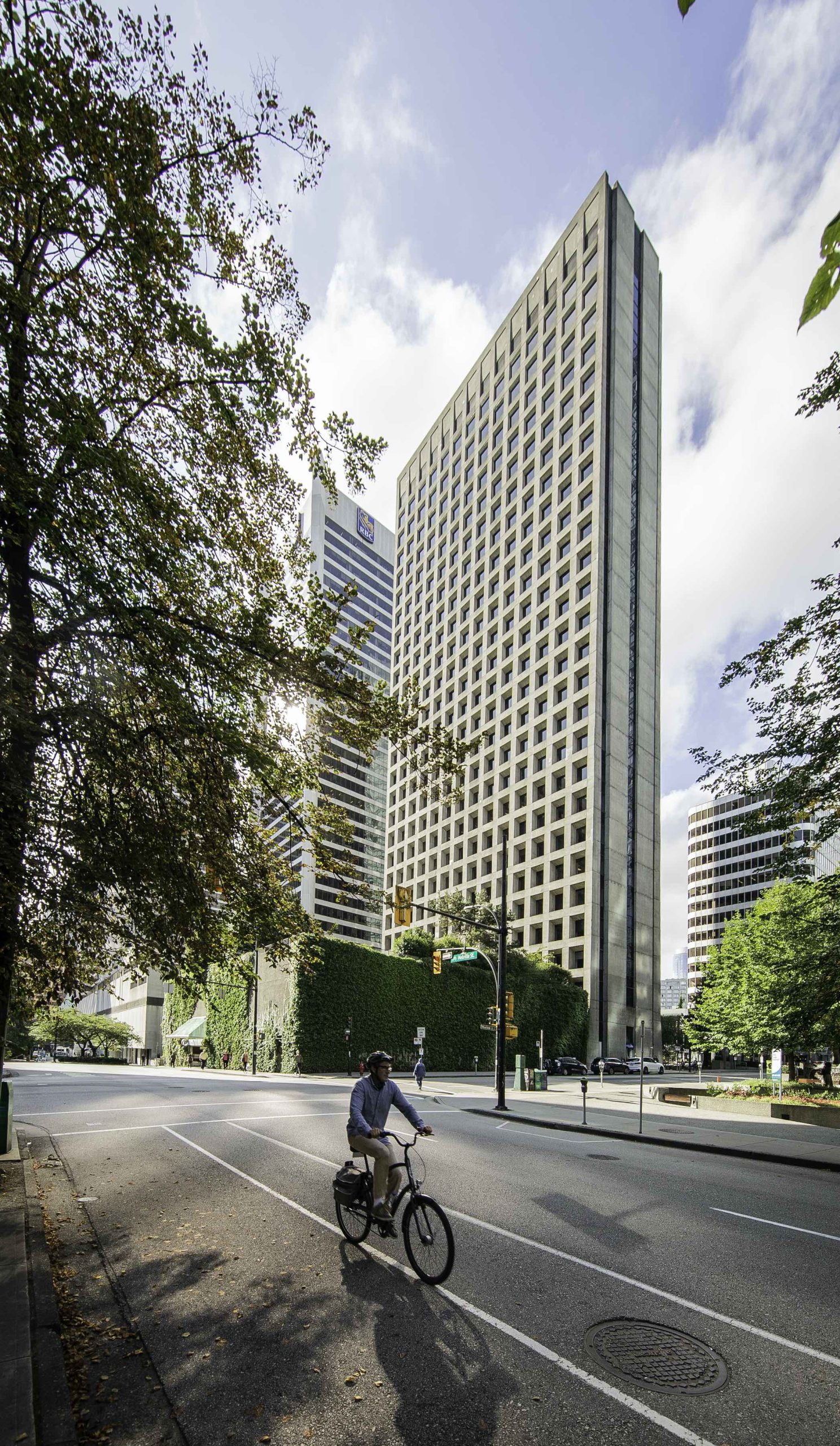 A development team recently rebranded the MacMillan Bloedel building in Vancouver, B.C. as a namesake for design architect Arthur Erickson (1925-2009), who executed the Modernist work for a client that was once Canada's largest forestry products company. At 27 stories, the "MacBlo" building was the city's tallest upon its 1968 completion. It became a national heritage landmark due to its cast-in-place concrete construction; striking tapered wall and deeply recessed window aesthetics; and, connection to an architect with a roster of clients from Japan to the Middle East.
"Arthur was very proud of this building—it was one of his favorites," says Geoffrey Erickson, noting that his uncle was known as the Master of Concrete. "This building is bold and daring and broke new ground in engineering, office planning and the use of concrete."
"It is rare for an architect to be honored in this way, and I know that Arthur would be very proud to have the building carry his name, as it encapsulates all he strove to achieve architecturally," adds Christopher Erickson, another nephew. "The building's clarity of structure expresses the ruggedness of our land and majesty of our forests with a powerful cadence that tapers into infinity as it rises from its roots."
A partnership of KingSett Capital, Crestpoint Real Estate Investments and Reliance Properties acquired the MacBlo three years ago, aiming to reestablish it as downtown Vancouver's premier corporate property. "It is time to give this powerful, monolithic office building its due place on Vancouver's skyline by branding it after Arthur Erickson in honor of his excellence," affirms Reliance Properties CEO Jon Stovell. "With its heritage distinction, central location, and strong visual identity, Arthur Erickson Place will continue to be the address with cachet."
Time magazine featured Architect Arthur Erickson and his bold design in the 1960s. A series of honors for the MacBlo followed, including the 1970 Massey Medal for Architecture. The MacBlo banner now yields to Arthur Erickson Place.