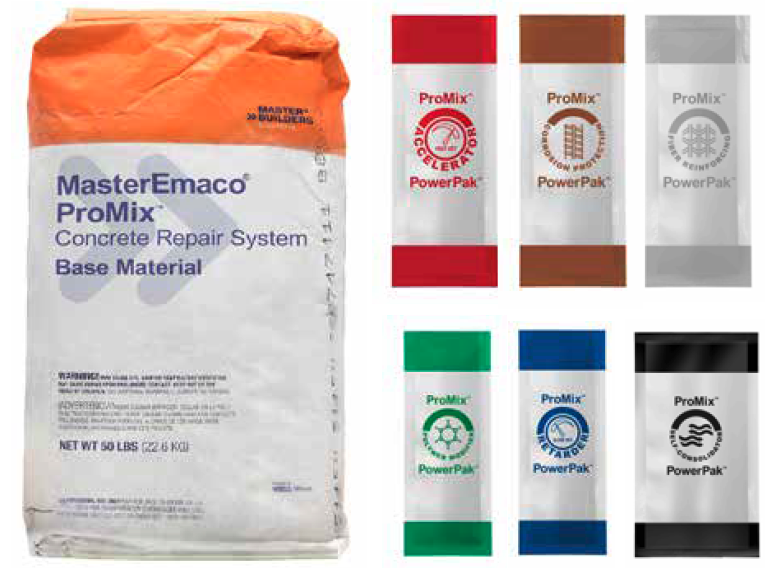 The new MasterEmaco ProMix Concrete Repair System uses one bag of universal base and combinations of six specialized PowerPak materials to create up to 120 different products. Using ProMix system is simple and intuitive, and yields robust formulations through water adjustments. Among additional system features, the company cites:
Superior performance. Once mixed, it provides increased durability compared to competitive products;
Greater flexibility. With six unique PowerPaks, users can easily create a specific concrete repair product on the spot;
Ease of use. Rather than storing multiple materials, users have the same universal base powder for all job types. The PowerPaks are likewise easier to store and transport versus individual formulations for specific conditions; and,
Environmental factor. PowerPaks inherently result in less waste; small and customizable, they enable repair crews to limit material use to the required repair volume.
"We strive to lead the concrete repair industry, bringing our customers innovative and high-quality solutions," says Master Builders Business Manager Ken Calautti. "Contractors can handle any job at hand with the same bag of base material. All they need is a supply of PowerPaks, which are compact and easy to store and transport." — Master Builders Solutions Construction Systems, Shakopee, Minn., www.mbcc-group.com