A visit with ICPI-NCMA Chair-Elect Matt Lynch
Next month's Interlocking Concrete Pavement Institute and National Concrete Masonry Association unification will spawn an organization anchored by segmental concrete producers across North America whose annual output measures upwards of 2 billion square feet of horizontal or vertical surfaces, enclosures, and load-bearing structures.
ICPI-NCMA will be poised as a new information, education and promotion force in North American building and non-building markets. Among industry organizations, it will be unrivaled when measured by producer member shipment volume; engineering, market development, technical support and workforce deliverables; plus, policy and code arena impact.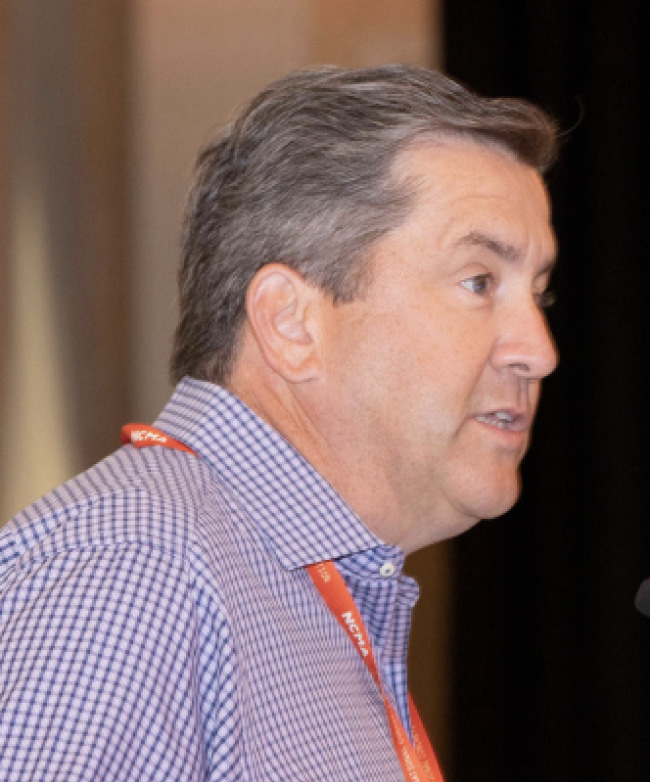 An official July 1 Unification date allows ICPI and NCMA officers, directors and staff to firm up the agenda for their new group's first major gathering the following month: the Mid-Year Meeting in San Diego. ICPI-NCMA Chair-Elect Matt Lynch (Oldcastle APG) aims to balance expectations and challenges on behalf of fellow members in each group.
"We have a lot of administrative and organizational matters to address during our first six months," said Lynch. "ICPI and NCMA members and staff have invested in developing a unification plan over the past two years. More time and energy are required for the remainder of the year as we set the conditions for a successful outcome."
He and the ICPI-NCMA Board will measure success by effective staff integration; a reconstituting of legacy committees, subcommittees and task forces around a new structure; and, stakeholders embracing an organization built on Awareness, Education, Certification, Technical Expertise, Advocacy and Community pillars. Upon unification, the ICPI team will begin to shift from a Chantilly, Va. office to NCMA's nearby Herndon, Va. headquarters and lab.
"One of the main benefits of uniting the NCMA and ICPI is the integration of the people involved," noted Lynch. "Here we have two independent, very successful groups that will now be better positioned to share knowledge, impact the construction industry, and support the overarching goal of market growth."

UNIFICATION FRAMEWORK
In February 2020, ICPI and NCMA formed a committee to explore a potential merger framework for board review and presentation to membership. The Unification Committee, led by Co-Chairs Steve Berry (Oldcastle APG) and Dave Carter (Brampton Brick), had nine representatives from each group, including ICPI Chair-Elect Paul Pignatelli (Best Way Stone), NCMA Vice Chair Sam Hoehner (Lee Building Products), and other leaders from both organizations. Also, ICPI Executive Director Charles McGrath and NCMA President Robert Thomas served as liaisons for each group.
Both boards approved Unification Committee-proposed terms, timetables and a new membership structure. A Unification Plan formalized recommendations and prompted a November 2021 vote in which ICPI and NCMA members approved the union by 81 percent and 97 percent, respectively.
"Steve Berry and Dave Carter earned high marks for leading the Unification Committee," said Lynch. "They brought a lot of leadership experience from their roles at ICPI and NCMA to the table and have a good pulse on the membership of both groups."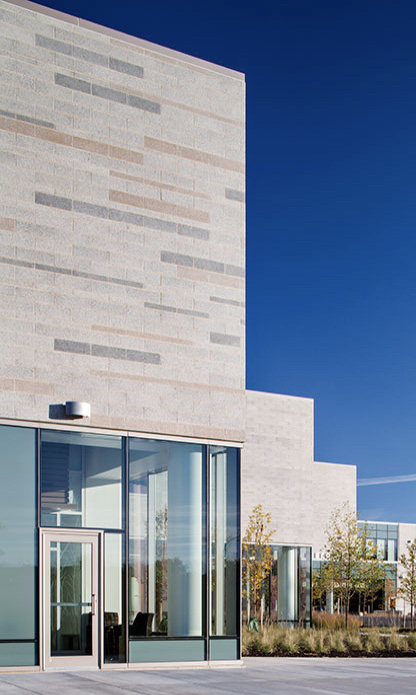 All committee members, he added, invested the time needed to thoroughly discuss the unification rationale with producers, associates, dealers and contractors/installers. The committee's Unification Plan, moreover, positions ICPI-NCMA with the following structure:
Members – U.S. and Canadian segmental concrete product producers, along with Contractors, Associates, Dealers and International Producers.
Board of Directors – 23 to 29 total, including chair, vice chair, secretary/treasurer and immediate past-chair; Masonry and Hardscapes market segment chairs; and, 12-15 producer representatives.
Hardscapes Committee – Pavers, permeable pavers, slabs, grids, planks, segmental retaining wall units and articulated concrete block; Marketing, Segmental Pavement and SRW Technical, Construction Subcommittees.
Masonry Committee – Concrete Masonry Units (CMU) and Manufactured Stone Veneer (MSV) products; CMU, MSV Marketing and Technical Subcommittees.
Standing Committees – Certification, Education, Dues & Bylaws, Government Affairs, Canadian Government Affairs, and Membership & Meetings.
Advisory Committees – Commercial Technical Promotion; Hardscape North America Tradeshow and ICON Tradeshow; and, Workforce Development.
"We need to make sure communications are effective and committees are well-grounded and supported," observed Lynch. Unification preliminaries have been especially focused on the Hardscapes and Masonry Committees, he notes, adding: "There is real energy for both. Members are asking 'What can we do to drive awareness and market growth?'"
MARRIAGE OF EQUALS
Unification Committee members were joined by 2021-22 ICPI Chair Marshall Brown (ACM Chemistries) and 2021 NCMA Chair Rocky Jenkins (Cemex USA) in a Transition Committee. Members were charged with proposing staff leadership appointments and overseeing Branding and Communications, Property and Assets and Staffing Structure task groups to lay the groundwork for July 2022 and beyond. Principal appointments approved earlier this year will have NCMA chief Bob Thomas and ICPI Director of Education and Workforce Development Merry Beth Hall transitioning to ICPI-NCMA President and Chief Operating Officer.
Meanwhile, ICPI Executive Director Charles McGrath is retiring following a sterling 43-year career in association management, 24 of which were at the helm of ICPI. He effectively led a start-up industry and association through consistent growth to a point where annual concrete paver sales exceed 800 million square feet annually in the U.S. and Canada and the ICPI budget hovers $4 million.
ICPI-NCMA will unite two organizations with nearly 135 years of service to members, industry allies and downstream parties. Producers in both utilize similar machinery and processes that maximize cementitious material binding and strength development potential for light to heavy loading—from pedestrians, motor vehicles or aircraft bearing on interlocking concrete pavers; to compacted earth, embankments or hillsides weighing on SRW units; to gray or architectural block creating exterior and interior walls—structural, veneer or partition—in homes and low- to high-rise buildings.
Founded in 1918, NCMA is one of the oldest trade associations in North American construction and advances a method whose utility and economy have prevailed among builders, architects and owners from ancient times to the present. Outside of core gray and architectural block, the group has extended market development and technical support for SRW units and manufactured stone veneer—the latter owing to a 2013 assimilation of the Masonry Veneer Manufacturers Association.
ICPI chartered in 1993. Founding members sought an organization capable of seizing opportunities in markets outside traditional NCMA lanes, and embracing workforce development challenges, starting with standardized paver installer training. The latter fostered a competent-labor pool well timed with the advent of big box retail channels for paver and SRW units; landscape dealer-fueled product demand; plus, innovations in unit colors textures, larger slabs and structural SRW products. A hardscapes golden age has only escalated since, as individual producer and ICPI efforts continue to change the face of residential and commercial property exteriors, public gathering or recreation spaces, and vertical transportation structures built from grade up.
An ICPI-NCMA Unification Plan recognizes a combined membership of operators representing tenured building and more recent hardscapes markets. Among leading objectives and principles, the plan stresses unification as "a marriage of equals" resulting in a producer-centric organization that preserves ICPI and NCMA cultures, maintains a balanced but flexible creative structure for resource allocation, and increases market opportunities across member categories.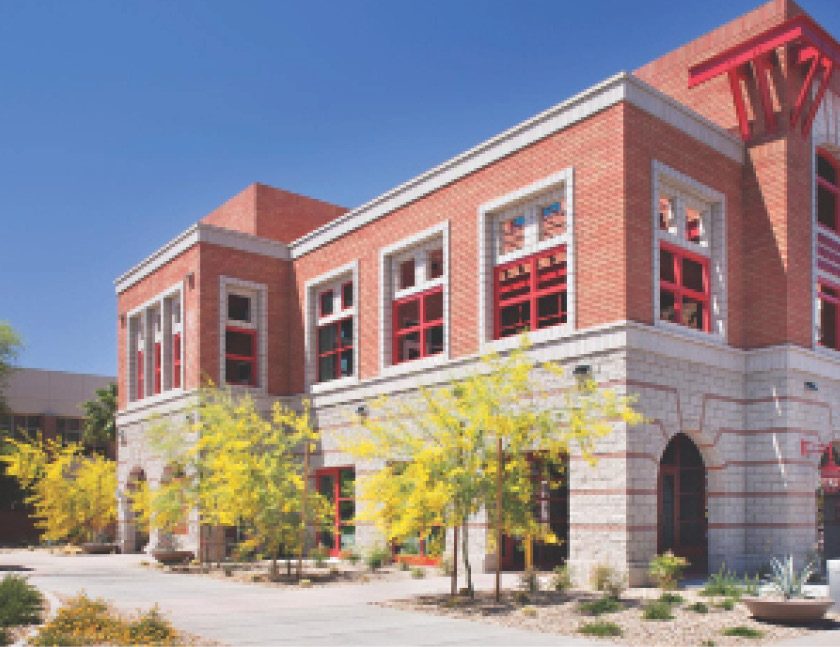 CADET TO CHAIR-ELECT
ICPI-NCMA Charter Chair Matt Lynch, Senior Vice President of Retail for Atlanta-based Oldcastle APG, a CRH Company, is accustomed to strategic planning, leadership assignments and accountability. A graduate from The U.S. Military Academy at West Point, he joined Oldcastle APG in 2002 after working for five years in the HVAC business and six years on active duty as a U.S. Army field artillery officer.
Oldcastle APG needs little introduction in North American building and hardscape markets as the proprietor of Echelon Masonry and Belgard hardscapes. Having achieved significant growth in part through successful acquisitions of several block, paver and SRW producers, the company has maintained consistent support for ICPI and NCMA for more than 27 years. Its block and hardscape unit production network offered broad opportunities for Lynch, whose background includes Oldcastle APG operations in Texas, Arizona, California, Florida and Northeast market posts.
"I have had the opportunity to lead diverse teams at Oldcastle APG in several large markets across the country and my experiences along the way have been substantial in understanding how cultural and professional nuances impact our business," said Lynch.
Exposure to multiple building and hardscape markets and customers, along with Army tenure, provided Lynch with management skills, discipline and patience—all essential to his ICPI-NCMA Chair term.
"We anticipate efficiency in the new organization, but in the first year we will make sure things are set up properly and executed well," he assured. "The timing is right for our groups to come together and benefit from shared experiences. Stepping into a new economy and 10 to 15-year construction cycle, we are very excited about the future."