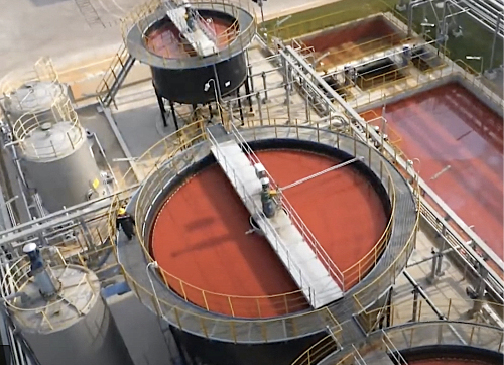 Lanxess Corp. will feature an extensive concrete pigment portfolio at The Precast Show 2022, March 3-5 in Kansas City, Mo. The Inorganic Pigments business unit will present Bayferrox red, yellow, black and brown iron oxide pigments, plus green shades based on Colortherm chromium oxides, along with recently verified Environmental Product Declarations (EPDs). Lanxess is the first synthetic iron oxide pigment producer to issue EPDs, which provide comprehensive information on the coloring agents' environmental performance from the cradle to the factory gate. Each declaration is based on the international standard ISO 14025 for building products and construction services of all kinds, as well as the European standard EN 15804.
"We are committed to setting the highest sustainability standards in the pigment industry, and with the publication of EPDs, are able to demonstrate that," says Renata Rodrigues Albuquerque, head of the Inorganic Pigments business unit in the Americas region.
Bayferrox EPDs have been verified by the German Institut für Bauen und Umwelt e.V. (IBU), whose program stands for reliable accounting of the environmental impact of building products according to international standards. The verification is recognized globally thanks to the IBU's membership in ECO-Platform, a European umbrella organization.
"Raw materials with verified EPDs used in production, such as our Bayferrox pigments, can be included in the evaluation of the life cycle assessment of the building material and can have a positive impact on it," says Lanxess Construction Segment Sales Manager Todd McHenry. Declarations provide transparency on the environmental profile of the pigments, he adds, and thus offer a sound basis for comparing iron oxide products from different raw material suppliers. A comparison is worthwhile considering the energy intensity of synthetic iron oxide pigments production.
Lanxess has consistently invested in improving the carbon footprint of its pigments by implementing sustainable processes at production sites. "Through the EPD verification of our core products, this commitment is now visible and transparent for our customers in the context of life cycle assessment," affirms Rodrigues Albuquerque. — https://lanxess.com/en/products-and-solutions/brands/bayferrox