An immersive art installation to be unveiled next summer will envelope viewers in a one-of-a-kind kinetic light and color experience in Green Mountain Falls, Colo. The newest Skyspace by renowned light and space artist James Turrell is the first in the state and the first in the world to be nestled into the side of a mountain.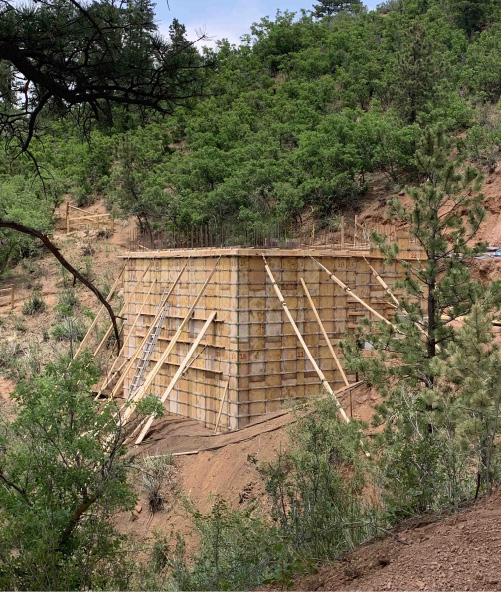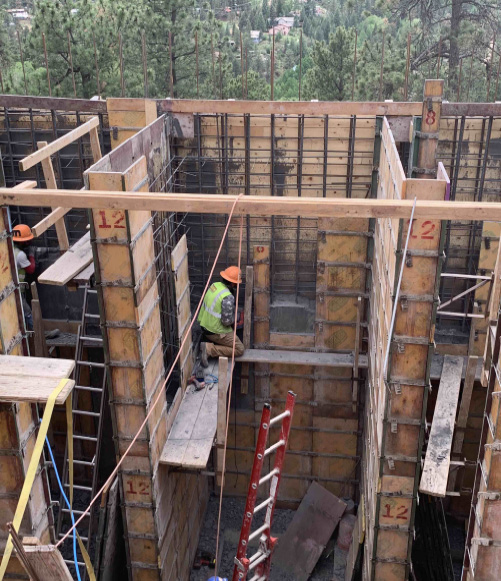 The Skyspace, standing at 18 feet tall, was commissioned by the Historic Green Mountain Falls Foundation, and will debut at the Green Box Arts Festival in June. "Green Box invites you to slow down, inhale the energizing mountain air and take in an out-of-this-world permanent installation by James Turrell—one that perfectly responds to humanity's need for wonder, serenity and connection," says Green Box Co-Founder Christian Keesee.
Transit Mix and Rusin Concrete, both of Colorado Springs, supplied and placed nearly 400 yd. of plain or integrally colored concrete for the project. Mixes were pumped 600 feet uphill from a mixer truck staging point through a line reduced from 6-in. to 2.5-in. diameter. C&C Sand and Stone Co., also of Colorado Springs, supplied the natural stone veneer for the main structure.
The Skyspace in Green Mountain Falls joins an exclusive list of more than 85 Skyspaces the artist has designed and built throughout the world, including in Argentina, Japan, Greece, Norway and Australia. The latest installation is one of the few by Turrell that features a retractable roof, providing flexibility in case of inclement weather and the ability to conduct viewings during the day, in addition to the traditional sunrise and sunset shows. Distinctive and rewarding viewing experiences are offered when the roof is both open and closed.
"We hope visitors from near and far will rediscover the esoteric inspiration of an unplugged world and leave the stress behind," says Green Box Co-Founder Larry Keigwin. "There is no better way to invest in yourself again and reconnect with nature than a hike in Green Mountain Falls. To have a Turrell Skyspace as a final reward will be an unforgettable gift to all who make this journey."