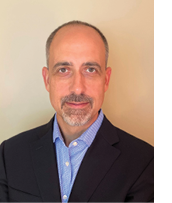 Afinitas has named Kirk Schall as Concrete Accessories Division president, succeeding Aaron Schmidgall, who will remain in a strategic advisory role. Prior to Afinitas, Schall held a wide range of roles at DuPont including operations, strategy, sales, and business leadership. Most recently he led MECS Inc., the global leader in sulfuric acid technology and a wholly-owned DuPont Clean Technologies subsidiary. He holds a bachelor's degree in Chemical Engineering from Case Western Reserve University in Cleveland plus an MBA from the University of Memphis Fogelman College of Business & Economics, and is a certified Six Sigma Black Belt. Schall will be based at Afinitas headquarters in St. Louis.
Separately, Afinitas has closed on Liberty Hill, Texas-based Amifast, a leading provider of premium fasteners, lifting inserts and related accessories to the precast concrete and construction industries. Acquired from RoX Capital, a shareholder since 2017, the business bolsters Afinitas' Concrete Accessories Division. Amifast has a proven track record based on developing strong customer relationships, global sourcing capabilities, and custom manufacturing solutions tailored to meet specific market demands. CEO Kevin Book will continue with the team.
Amifast's approach to product availability and customer service has fueled impressive growth and success, notes Afinitas CEO Brad Schmidgall, adding, "We look forward to building on that momentum as we bring our customers their robust product offering and services, which nicely complement our accessories line. We also are thrilled the Amifast team will be joining our Concrete Accessories Division and bringing their industry knowledge and years of experience to our team."
Bud Dallas has been named Sales & Marketing manager of Pennsylvania-based A-Lok Products, succeeding Wally Swiger, who retired in late 2021 after 20-plus years with the company. Dallas has led Northeastern territory sales since joining A-Lok in 2006; assuming his duties is Michael Newborg.
Iowa-based volumetric mixer truck manufacturer Cemen Tech plans to invest more than $3 million to upgrade facilities, equipment, and technology, while adding a second production shift and increasing staffing levels by more than 25 percent. "We're at a pivotal moment in our company's history. Contractors in a wide range of fields are looking for innovative ways to take more control of their scheduling and materials costs. And they're telling us that they see volumetric concrete mixers as an effective way to do that," says Cemen Tech CEO Connor Deering.
Charah Solutions chief Scott Sewell has been named a 2021 CEO Today USA Award recipient by CEO Today magazine. The award celebrates the success, innovation and strategic vision of chief executives across multiple sectors and industries. A magazine research team combines annual reader voting data with an in-depth sector-by-sector research process to recognize American and international CEOs who are leading in their respective operations. The team especially noted Sewell's launch of Charah Solutions' Environmental Risk Transfer services to address the decommissioning, remediation and redevelopment of coal-fired power plants, as well as his commitment to Environmental, Social and Governance initiatives.
CON-TECH AND KENWORTH TEAM CHARITY AUCTION RAISES $250K
Con-Tech Manufacturing Inc. partnered late last year with Kenworth Truck and Kenworth of South Florida to offer at auction a 2022 T880S chassis and High Performance 11 yd. BridgeKing Mixer package to benefit Wounded Warrior Project, St. Jude Children's Research Hospital, Make-A-Wish Minnesota, and Ronald McDonald House Charities. A three-way tie between top bidders resulted in Con-Tech's most successful auction to date, Soto Ready Mix of Sylmar, Calif. prevailing with a $250,000 bid. The producer will take delivery following display of the mixer this month at Con-Tech's 2022 World of Concrete booth #W3964.
"We couldn't be more excited to present checks to these deserving charities," says Con-Tech President Dan Welsh. "We really believe in these organizations and are thrilled to be able to help so many people out."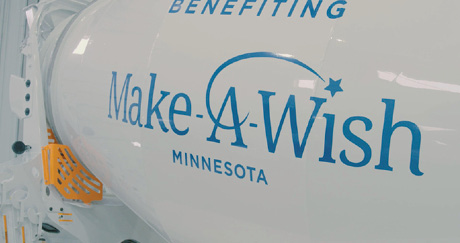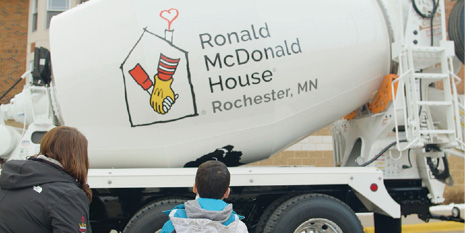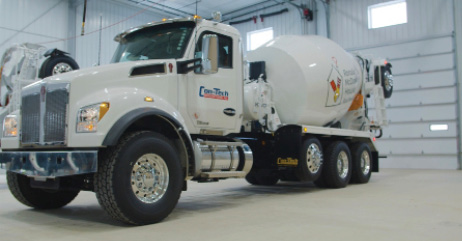 CRESSET LOOKS TO ITS NEXT 75 YEARS
Known for architectural and structural form release agents, curing and sealing compounds, industrial hand cleaners, plus spray application equipment, Cresset Chemical Co. has closed out 75th anniversary observances and turned its attention to the future. The company launched in 1946 on the strength of a pH-neutral hand cleaner developed by Dr. Joseph "Joe" A. Baty, a chemist who saw laborers' hands ravaged by working with concrete. Known as Sol-Zol today, the charter product cleans and soothes work-sore hands. Still owned and operated by the Baty family, Cresset researches, develops and manufactures products for concrete customers worldwide, serving the architectural, precast, cast-in-place, tilt-up, and ornamental segments.
How was the name "Cresset" was chosen for a chemical company? As a cresset is a torch that lights the way, the founders wanted the company to lead with quality and provide value for customers, to be innovative and proactive. Since the 1970s, Cresset has led the industry in introducing environmentally friendly construction chemicals made with 100 percent virgin ingredients that don't pollute the air or waterways. As a preferred brand of architectural form release agents in the Americas, these include water- and vegetable-based formulations with virtually no volatile organic content. All Cresset release agents comply with Prop 65, a California law that prohibits the use of cancer-causing ingredients.
Concrete requirements are evolving, demanding supreme surface finishes, while using environmentally friendly products and processes, Cresset officials note. In response, the company delivers a range of specific purpose form release agents—securing specification on such major projects as the Apple Inc. headquarters and SoFi NFL Stadium in northern and southern California, respectively, plus One World Trade Center in New York. Cresset customer support includes technical assistance and in-plant training. As a member of the Architectural Precast Association, National Precast Concrete Association, Canadian Precast/Prestressed Concrete Institute, Construction Specifications Institute and Precast/Prestressed Concrete Institute, it works with concrete producers, planners, and distribution partners in providing consultation and progressive solutions.