As architects design new high-rise buildings taller and with more complexity, producers are challenged to deliver ready-mix concrete that can be pumped, placed, and finished effectively for these structures.
High-rise buildings (defined as those that are 75 feet or higher from the lowest level of fire department vehicle access to the floor of highest occupiable space) typically require higher strength concrete. For taller, more design-forward concrete framed structures, the target mix compressive strength may be 10,000 psi or more. There may also be requirements for modulus of elasticity. Producing this grade of high-strength, high-performance mix, however, sometimes requires sacrificing some of the typical workability-related characteristics of the concrete.
Pumpability also becomes increasingly difficult the higher the structure becomes. High-range water reducers help disperse the cement better in these applications, while rheology modifying admixtures can help improve other functional characteristics of the mixture. Choosing the right water reducer and rheology modifier can be complex, as there are multiple factors to consider.
BALANCING MULTIPLE GOALS
When it comes to supporting high-rise construction, concrete producers want to create mixes that are strong and workable, yet don't break the bank. Identifying the right mix to meet these goals requires delving into all elements of the concrete proportioning and production process, including materials management and project specifications. Common considerations include:
What type of aggregates do you have access to and what type of aggregates are you willing to use?
Do you have a history of producing high-strength concrete?
What are your current mix proportions and performance and associated costs?
What limitations do you have (example: a limited number of silos for storing cementitious materials)?
What are your goals? (example: If you're concerned about reducing the variability from batch to batch, you may want to optimize the mix to have a low degree of production variance. However, it's likely the mix constituency costs would then be higher.)
The more we drive a mix with chemicals, the greater the load-to-load variability in production. But the reality is that concrete requires the use of admixtures. The question is how much and what type and to what extent. Having a concrete admixture partner helps with making informed decisions that improve ROI and accelerate the project timeline. The GCP Technical Services team helps producers to balance their project goals and optimize their mix designs, providing consulting advice as well as lab tests to validate findings.
OPTIMIZING MIX DESIGNS
Optimizing mixes involves the convergence of the Four Fs:
Fit – Does the proposed mix design fit the spec?
Function – Does the resulting concrete function well in production? In other words, can you take it from the lab to the plant and make it work?
Finish – Does the concrete have a good finish to it? Does it perform how we need it to in the field? For example, if it's a horizontal application, is it finishable? For a vertical application, does it provide a suitable surface finish?
Finance – What is the cost? The overall cost is impacted not just by the cost of materials and the proportioning. If you can't consistently produce the mix from load to load, for example, that results in rejected loads and, ultimately, higher costs.
PRODUCING CONSISTENT CONCRETE
One of the most difficult aspects of concrete production is attaining consistency from load to load. That challenge is particularly vexing with high-strength concrete, as minor changes in material properties from load to load, such as aggregate moisture levels, can have a significantly more measurable impact. Additionally, mixer driver habits such as washing down a truck must be addressed and often corrected.
The GCP Verifi in-transit concrete management system helps producers achieve greater consistency across loads and optimize mixes. The system's batch screen very quickly alerts producers to potential changes in materials going into the concrete on a load-to-load basis. It can then automatically increase the slump while the concrete is en route to the jobsite, adding water and/or admixtures as needed and instructed to deliver the concrete within spec.
The taller the skyscraper, the stiffer the concrete may need to be, and consequently the higher the modulus of elasticity will be specified. Even slight differences in the amount of air and water can alter a mix considerably, so for high-rise applications, having a system like Verifi becomes even more crucial for reproducing the right concrete.
"With the 47X and 49X, we can offer our vocational customers different options that will give them the right tool for their specific job needs," says Daimler Trucks North America Senior Vice President, Sales and Marketing David Carson. "Vocational is a broad segment, covering many different applications, and our Western Star X-Series reflects that reality. Whether their work be heavy-haul or construction, we have the right Star for our customers."
All X-Series trucks have tougher, yet lighter, single-channel frame rail options versus legacy models. The platform offers frame rails with RBM (resisting bending moment) of up to 3.8 million in.-lbs. to last longer and return greater payload. A new 9.5-mm single channel rail option exhibits strength comparable to the 11-mm rail. Standard high-strength aluminum forward, rear and end-of-frame crossmembers further reduce mass.
"A key priority was to consider how to reduce mass without compromising strength," explains DTNA Chief Engineer of Chassis, Propulsion and Vocational Engineering Tracy Mack-Askew. "From the cab to the frame rails, to powertrain and battery configurations, we examined all features to deliver weight savings to our customers for greater productivity and profitability."
The X-Series steel-reinforced aluminum cab further reduces mass by up to 8 percent while offering greater driver comfort with 13 percent more space than competitor models. An optional two-person bench seat is available for applications demanding a large on-site crew, and a new space-optimized, in-cab battery box nets additional operator legroom. An optional roof-mounted condenser offers maximum airflow through the radiator for stationary applications like construction.
POWERTRAIN MENU
The 47X comes standard with the Detroit DD13 Gen 5 engine, with compression ratios and a new swirl piston design to further improve combustion and efficiency. Cummins L9 and X12 engines are available for weight-sensitive applications, while a front-engine power take-off is offered on all packages except the L9. The 47X is also offered with the all-new Detroit DT12-V transmission, which is built on the proven DT12 and has more than 35 million miles of vocational-specific testing. The DT12 includes three work-ready modes for the challenges of specific vocational applications: Rock-free, Off-road and Paver.
Western Star partnered with leading truck equipment manufacturers to ensure the X-Series supports fast and efficient upfits. The 47X's mid-chassis packaging has a number of clear back-of-cab configurations while unobstructed frame rails provide more efficient body integration. The QuickFit Interface System offers ready access to electrical architecture and was designed for easy truck equipment manufacturer interface, programming and access to power. The CHEC Tool from DTNA enables manufacturers and dealers to view and modify electrical configurations, giving them the power to customize inputs and outputs and change parameters within minutes.
"With the power of QuickFit and CHEC, you can take things that were once considered to be complex, expensive or impossible to do and accomplish them more easily and efficiently," notes Carson. A Flex Panel located in the dash B-panel of the truck gives equipment manufacturers the ability to mount body controllers, he adds, making Western Star the only OEM that doesn't require compromising space between the seats to do so.— www.westernstar.com
With a standard 111.6-in., or optional 110.8-in., bumper-to-back-of-cab dimension, the 47X suits regions or applications that require a shorter overall vehicle length, and for those that need to meet federal or local bridge law requirements, such as mixers or super dumps. The unique hood offers industry-leading forward visibility of 24.8 feet—an 11-inch improvement over the 49X—while its composite construction and ISO Tech suspension system resists bending and cracking by absorbing and dissipating vibrations from road inputs.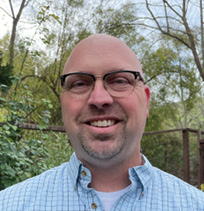 Jason Straka is Verifi Product Manager at GCP Applied Technologies, Alpharetta, Ga. He has worked on the Verifi in-transit concrete management platform the past seven years with a key user, northern California's Central Concrete Supply, managing device utilization and value extraction. Prior to GCP, he spent 15 years in ready mixed concrete quality control, sales and operations roles.