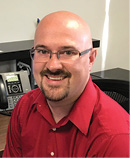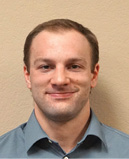 St. Louis-based manufactured concrete plant equipment specialist Afinitas has announced two promotions: Forming Systems Division Director of Engineering Matt Karnes is transitioning to the corporate engineering team as principal engineer of Product Development, a newly created position reporting to Afinitas Global Vice-President of Engineering Dave Stoller. In his most recent capacity, Karnes served as general manager and engineering manager of the Afinitas Columbus, Ohio facility, where he will continue to be based.
Succeeding him at Forming Systems is Jake Ballweg, reporting to Vice President of Operations Nick Wegner, both based in New Hampton, Iowa. Ballweg began his career with the New Hampton team in 2018 as a production engineer. He has steadily taken on more responsibility as engineering site leader and most recently as process engineer. In his new role, Ballweg will oversee engineering design, systems, processes, and scheduling between sites.
Cleveland-based Euclid Chemical Co. recently closed on Brett Admixtures, which has produced and distributed Euclid solutions since 1998, and spans an Albertville, Minn. headquarters, plus Marengo, Iowa, Fargo, N.D. and Sioux Falls, S.D. satellite facilities.
"Primarily serving the upper Midwest of the U.S. and Canada's Manitoba province, Brett Admixtures has a deep-rooted knowledge of our product line, similar business philosophy and culture, and many long-term customers earned through its unwavering commitment to service," says Euclid Americas President Tom Gairing. "This acquisition serves as an opportunity for Euclid Chemical to drive greater growth across the business, while continuing to provide the same exceptional products and services that our customers have come to expect."
The Brett Admixtures facilities allow for geographic growth, he adds, and will yield manufacturing and distribution synergies for both businesses across their newly expanded operations footprint. Brett Admixtures Acting Vice President Jim Gubbin will assume responsibility for all operational, distribution and field services matters, while Sales Manager John Brett Jr. leads admixture consultant and sales representative team members as they integrate with Euclid counterparts.
The Association of Equipment Manufacturers has recognized 17 companies for membership milestones, including Oshkosh Corp., 75 years; Sioux Corp., 50 years; plus, Economy Forms Corp., ODISA Concrete Equipment and Vince Hagan Co., 25 years.
"AEM could not achieve success without the continued active involvement from our member companies," said Vice President of Membership & Sales Paul Flemming, recognizing the companies last month during the group's annual conference. "Their support and participation have been critical to the growth and progress at AEM. We are proud to recognize the unending dedication and commitment of these members."
Charah Solutions has secured from Associated Electric Cooperative Inc. (AECI) a five-year sales and marketing contract to recycle byproducts from the Thomas Hill Energy Center, a coal-fired, 1,150-megawatt power station near Clifton Hill, Mo. As a generation and transmission cooperative, AECI provides wholesale power to six regional and 51 local electric systems serving 935,000 members in Missouri, southeast Iowa and northeast Oklahoma.
Charah will process and ship approximately 150,000 tons per year of specification-grade or non-spec Class C fly ash, bottom ash and boiler slag through 2026. The byproducts will be distributed through its MultiSource materials network, encompassing nearly 40 terminals across the country. Officials anticipate that a majority of the ash will be dispatched via truck within a 200-mile radius of the Thomas Hill station, the remaining product sold into encapsulated beneficial use applications in the greater Kansas City and St. Louis metropolitan regions.
Hitachi Construction Machinery Co., Ltd. has changed the name of its Newnan, Ga. business, Hitachi Construction Machinery Loaders America, Inc., to Hitachi Construction Machinery Americas Inc. It remains the consolidated U.S. subsidiary in charge of Hitachi branded wheel loader sales and manufacturing in North America. Iowa-based Link Mfg. Ltd., a key player in specialty-engineered suspensions, suspension controls and air management products, has named Marco Morales as director of Engineering, Suspension Controls. A 20-year engineering and manufacturing veteran with a strong background in managing business growth, Morales has a track record of implementing changes leading to increased profits, improved efficiencies and enhanced management control for the companies he has served. He will be leading product engineering teams engaged in developing and sustaining Link's growing valve and suspension control technologies, including integration of the SmartValve and Smart Air Management System with Road Optimized Innovations Technology. He will be based out of the company's new technology center in Grand Rapids, Mich.