Orem, Utah-based Clyde Companies Inc., parent company of WW Clyde, Geneva Rock, Sunroc, Sunpro and Scott Contracting, has announced three executive promotions within its Intermountain State construction materials and road building operations. Jeremy Hafen, who during a 16-year tenure has led Clyde Business Group, Sunroc Corp. and Sunroc Building Materials, has been appointed Clyde Companies president. He assumes most duties of Clyde/Geneva Group President Jeff Clyde, who has retired after nearly four decades with the business. Jim Golding, president and 37-year veteran of Geneva Rock, has been appointed Clyde Companies Construction Materials and Services Group president. His successor is Jay Ritchie, transitioning from an executive vice president post. All will continue reporting to Chairman, CEO and President Wilford Clyde.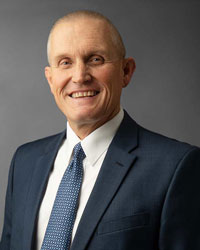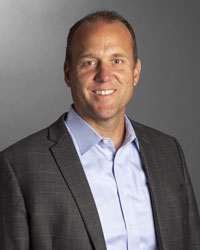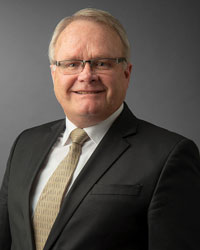 "These changes reflect a thoughtful and strategic approach to long-term growth and succession planning for the entire organization," says Hafen. "We honor the leaders who have guided the organization to become what it is today, and are confident the future of Clyde Companies continues to be very bright as we remain committed to our core values and long-standing principles."
The executive transition dovetails a Clyde Companies stock deal for Denver-based concrete pavement contractor Interstate Highway Construction. An integration process has commenced with a merging of the business and Scott Contracting, a Denver neighbor acquired in 2018, to form IHC Scott Inc. "We are confident this acquisition will strengthen our company's strategic growth throughout the Intermountain West as we continue to operate committed to our mission statement, 'Building a Better Community,'" Hafen affirms.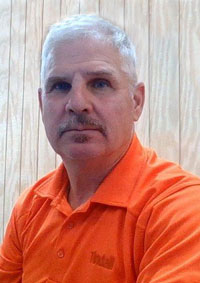 Tim Welborn has been named plant manager for the Tindall Corp. South Carolina Division, based in Spartanburg, and will be instrumental in implementing and enforcing safety policies and supporting production employees as needed. He arrived at the precast, prestressed producer in 2019 with 30-plus years' manufacturing, operations and human resource experience, and was tasked with assisting in the Tindall Superior Lightweight All-Purpose Beam (T-SLAB) product line launch.
"Tim has made exceptional contributions to the team during his short time with Tindall, and we are proud to see him step into a leadership role," says South Carolina Division Vice President David Britt. "I'm confident that he will continue to bring improvements and efficiencies to the team as we enter a new chapter of opportunities."
Sioux Falls, S.D.-based Gage Brothers Concrete Products was instrumental in completing an expansion project for a Fortune 500 company that had been awarded two U.S. Department of Defense contracts to increase production of the vital N95 masks used by medical personnel and first responders fighting Covid-19. The Precast/Prestressed Concrete Institute member manufactured several concrete components for the initial phase of the 120,000-sq.-ft. expansion at an Aberdeen, S.D. plant.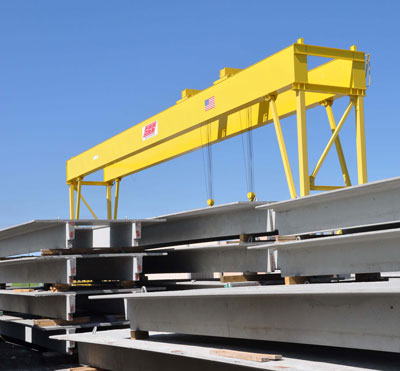 With a tight schedule, the producer supplied 200, 24-in.-deep double-tees; 60, 36-in.-deep inverted tees and rectangular beams; 72, 24-in. square columns; and, 182, 10-ft.-wide wall panels for the project.