The Portland Cement Association has named 2020 John P. Gleason Jr., Leadership Awards recipients, each recognized for efforts in advancing industry programs and initiatives in three categories:
Business Continuity. CalPortland Co. Vice President of Technical Services Kirk McDonald, winner; Lehigh Hanson Director, Environmental and Land Resource Management Erika Guerra and Cemex USA Vice President of Government Affairs Robert Sullivan, finalists.
Market Development. Argos USA Cement Technical Director Steve Wilcox, winner; Votorantim Cimentos Vice President of Product Performance and Technical Services, North America Nick Popoff, finalist.
Young Leaders. Titan America Environmental Engineer Allyson Tombesi and Director of Quality Eric Koehler, winners; VCNA/St. Marys Vice President, U.S. Cement Sales Ed Griffith, finalist.
The awards are named after John "Jay" Gleason, who led the association from 1986 until his retirement in 2007, and "are a way to recognize individuals that go the extra mile, helping to positively impact our industry," says PCA CEO Mike Ireland.
"Everyone involved, winners and finalists, has shown leadership and commitment toward the advancement of cement and concrete as the sustainable, resilient and preferred building material of choice in America," adds Alex Car, president, Northeast Region, Lehigh Hanson and Gleason Award Selection Committee chair.
The World Cement Association, London, outlined 2021 goals during its fourth general meeting. The Environment & Climate Change Committee aims to accelerate sustainability by addressing plant energy efficiency; alternative fuels; digitalization; carbon capture use & storage; and, promoting low carbon cement and concrete. Members also intend to seek commitments from progressive companies toward zero or low carbon cement.
A WCA Technology & Innovation Committee roadmap cites among key priorities reducing emissions and energy consumption, green product innovation, Industry 4.0, and digitalization. Members will also be working with the Pegasus 2020 program, offering expertise on WCA benchmarking and performance improvement initiatives. This year's Safety & Health Committee initiatives range from Covid-19 support and preventative measures, to managing high-risk activities such as energy isolation and traffic safety. Members are also considering launch of an incident database, where confidential reports can be shared to advance best employee protection practices and risk avoidance.
"This has been a very challenging and unpredictable year for our industry, and we have all had to adapt and find new ways of working," said WCA CEO Ian Riley, reflecting on 2020. "Our Professional Committees have continued to work together effectively to tackle some of the sector's key issues. They successfully launched a comprehensive agenda, including new initiatives and member benefits, and we look forward to building on that work, creating opportunities and sharing of knowledge."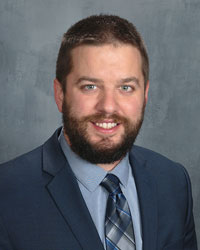 The Precast/Prestressed Concrete Institute of Illinois and Wisconsin (PCI-IW) has named Joseph Lombard as executive director, who arrives after nearly a decade as a project manager at Lombard Architectural Precast Products Company, Alsip, Ill. He will be responsible for educating the market on the use of precast, prestressed concrete products and members' design, manufacturing and construction expertise throughout the region, and work with PCI-IW producers to implement university and aligned professional programs.
"During this year especially, it has never been more important for us to have an advocate like Joseph in the industry who will promote the benefits of precast concrete throughout the region," PCI-IW Executive Committee Vice President Kimberly Wacker (Spancrete), reflecting on 2020. "Joseph has been an integral part of PCI since 2015 and we're excited to have one of our own producers leading the way in this high activity region."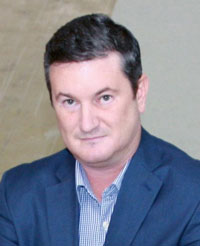 The Precast/Prestressed Concrete Institute of Georgia/Carolinas has named Ray Clark as executive director. He arrives from U.S. Formliner, where he served as president since 2012. In addition to leadership roles across 20-plus years in the precast concrete industry, he has served as an associate director on the Georgia/Carolinas PCI Board of Directors and chaired its Education Committee. He has also served as a director for PCI, PCI Foundation, Canadian Precast Prestressed Concrete Institute and National Precast Concrete Association.
"What I have done well throughout my career is also what I will do well as the Executive Director—unite like-minded professionals behind goals, strategies, and action to promote and enhance the precast concrete industry in Georgia, North Carolina, and South Carolina," Clark notes.
Predecessor Peter Finsen, FPCI, stepped down as executive director in January but remains Georgia/Carolinas PCI chief executive officer through retirement early next month, assisting in a smooth transition of administrative, technical, educational, and promotion functions.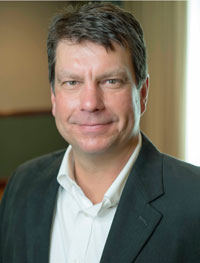 The American Society of Concrete Contractors Safety and Risk Management Council has presented the ASCC Member Owner/Executive Safety Award to Ken Fender, senior vice president, Baker Concrete Construction in Washington D.C. The award acknowledges a member company official "who displays a clear focus and passion for safety and provides the leadership that creates a best-in-class safety culture."
"He believes that absolutely no injury is acceptable to himself or his co-workers," Fender colleagues noted in their nomination. "He challenges all Baker D.C. employees, management and craft, to increase awareness of safety at home and work … In 2018, he promoted an operational excellence initiative to improve SSQP (Safety, Speed, Quality & Production). Collectively, Baker supervisors underwent 8,000 hours of safety training and immediately put that knowledge to use. Leaders became more visible and engaged in projects. The total of recordable injuries decreased by 57 percent and the Recordable Incident Rate decreased by 55-plus percent, while Baker D.C. experienced record revenue and profit."
The Safety and Rick Management Council consists of safety and insurance professionals from all aspects of the concrete contracting industry. It meets three time a year and spends additional hours overseeing safety matters for ASCC. Council activities include publication development, review and monitoring of Society events and materials for safety compliance, member education, a safety awards program, and safety/insurance hotline.
West Chester, Ohio-based Lithko Contracting LLC, along with equity partners The Pritzker Organization and DNS Capital, have acquired the assets of Texas' Capitol Concrete Contractors, Inc., a specialist in total package foundation, tilt-up wall, slab and site work. Capitol Concrete has over 300 team members serving customers across Austin and Central Texas regions. Lithko Contracting is a market-leading, commercial operator specializing in walls, structural frames, slabs, super flat floors, site work, foundations and pre-construction services. It has over 3,000 coworkers serving 500-plus clients across 19 geographic regions. A unique local service model is designed to keep Lithko team members close to home and deliver exceptional customer service.
"Our new partnership will drive exceptional value and solidify our place as an industry leader in the Austin and Central Texas Region," says Capitol Concrete Vice President Jordan Moore. "Our excitement extends to our coworkers, customers and vendor partners."
Adds Lithko President Rob Strobel, "Capitol has an exceptional team and a proven track record of delivering value to its customers. We are delighted to have a presence in the Austin market and support the growth of the business over the long term. We look forward to working closely with Jordan and the Capitol team to help them build on their impressive track record."