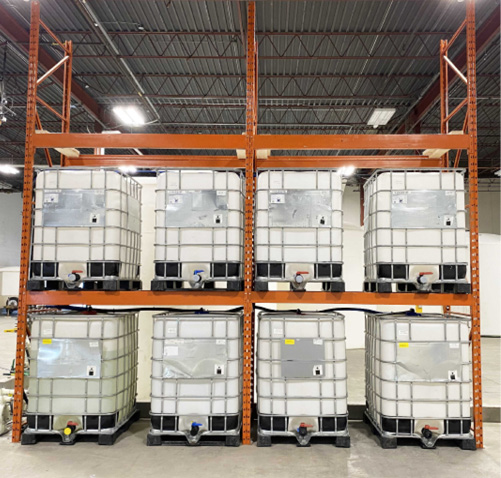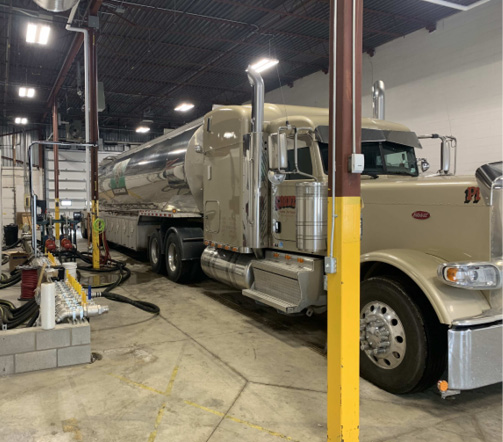 A new Calgary plant enables Euclid Chemical Co. to expedite concrete admixture deliveries to customers in western Canada, who have been primarily serviced by the company's Mt. Vernon, Wash. operation. Along with efficient Euclid Canada tanker loading, the 34,000-sq.-ft. facility's advanced mixing, batching and bulk dispensing technology provides accurate and consistent dosing of admixture ingredients. Positioned in a prime location with access to railways and major transportation routes, the new operation also stands to raise overall service and create a better customer experience.
"The Calgary plant represents a significant step forward in our journey to meet growing demand in Canada," says Euclid Chemical President Thomas Gairing. "We are committed to providing quality products while constantly improving our operations and capabilities to better serve customers."
Alberta facility is configured to expedite admixture blending, loading and delivery.
CEMENT ADDITIVES LAB
The Calgary admixture plant announcement followed closely on the opening of a new cement additives laboratory at the Euclid Chemical headquarters campus in Cleveland. Fully staffed with trained technicians, the facility will be used for product development, material testing, and detailed customer support. Among its equipment and testing capabilities:
X-ray diffraction and X-ray fluorescence for compound and elemental identification;
Petrographic analysis;
Isothermal calorimetry;
Particle size analysis;
Moisture content analysis;
Air jet sieve for particle size distribution;
Mechanical crushers for sample preparation; and,
Ball mill for test grinds and the optimization of cement additive formula selection.
"By facilitating a proactive exchange of insights and expertise, this new laboratory will enable us to further our research and development efforts in the field of cement additives," says Thomas Gairing. "Ultimately, this will enhance the quality of research outcomes in the industry and deliver even greater value to our customers."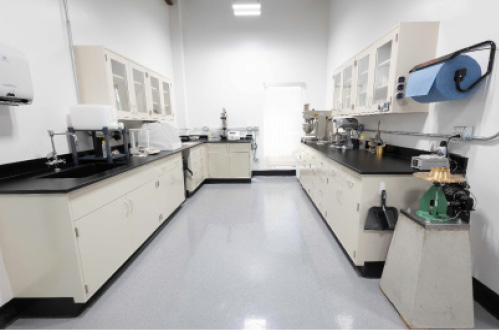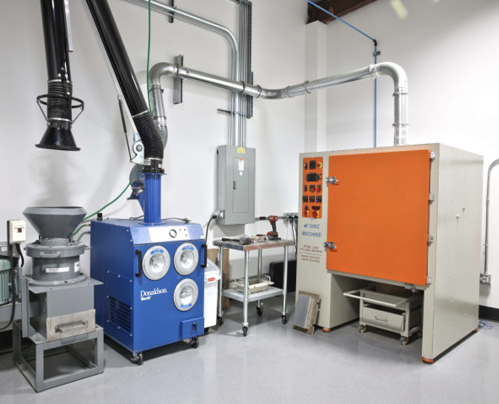 The Euclid Cement Additives lab's heated and digitally controlled ball mill (below left) and dust collection system; and, lab benches with particle size analyzer plus measuring and mixing equipment.