Source: National Center Construction Education and Research, Alachua, Fla.
Led by the National Center Construction Education and Research (NCCER) and Build Your Future (BYF) initiative, Careers in Construction Month—October—is programmed to increase public awareness of construction careers and inspire the next generation of craft professionals. NCCER and BYF cite especially the return of well subscribed CICM initiatives from previous years, along with the measures for construction companies or associations and secondary or post-secondary educational organizations to spread the word about careers in the trades.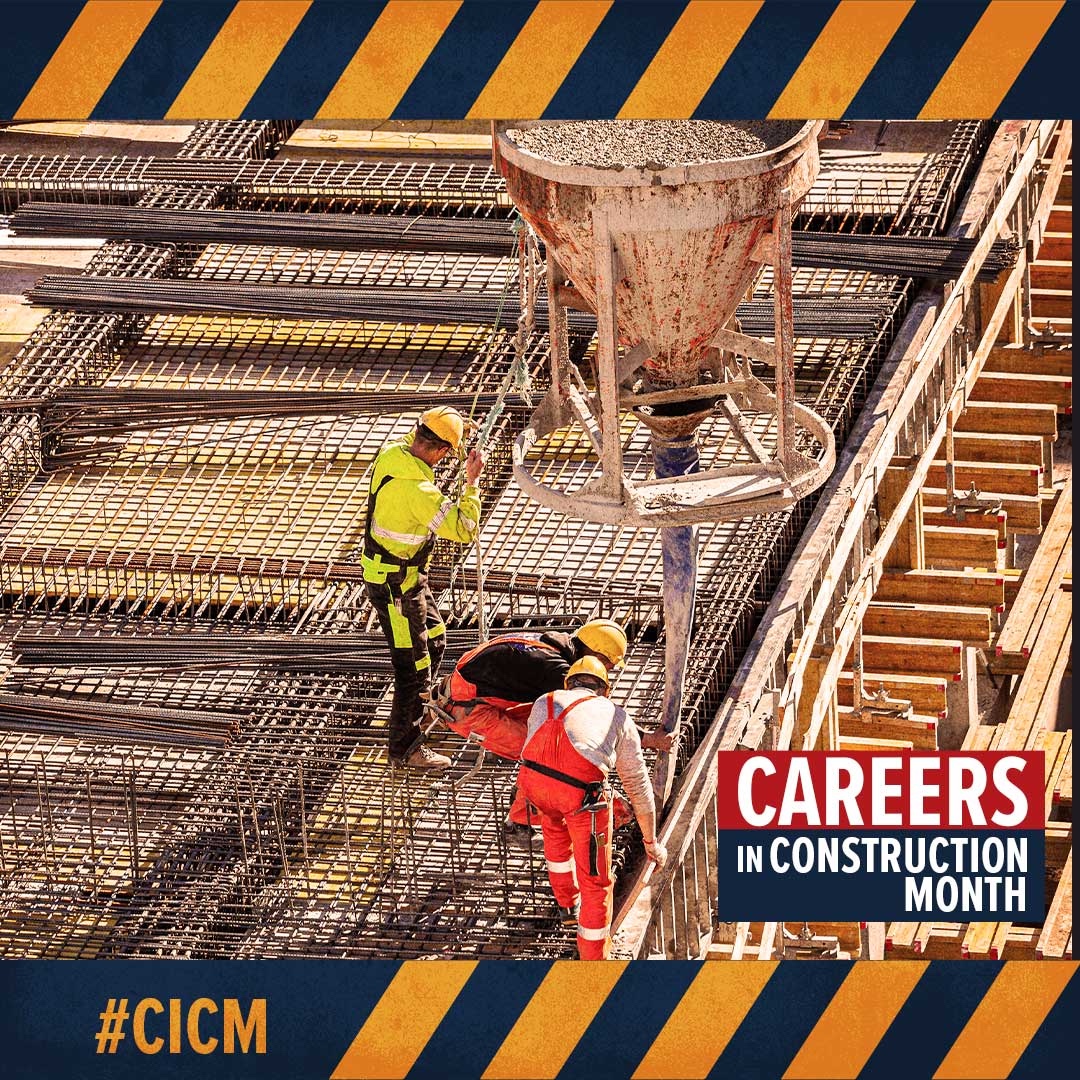 In 2022, 25 states and territories issued formal proclamations supporting CCIM. Individuals or groups who help to have the campaign proclaimed in their state will be entered into a prize drawing. Industry and education groups are also encouraged to take the CICM Pledge, a commitment to create meaningful connections through classroom engagements. More than 130 organizations took the Pledge last year. All Pledge participants this year will be entered into a drawing for one of five $1,000 scholarships to support secondary craft training programs.
The ninth annual I BUILT THIS! video contest, sponsored by Dewalt and Pearson, offers construction students and trainees the chance to show off their building projects. Three winners—one each from the Secondary, Post-Secondary, and People's Choice categories—will receive a prize package valued at more than $5,000. Video entries must be uploaded to YouTube, and entrants can also share their videos on Instagram and TikTok to be eligible for a bonus prize. In addition to the official initiatives, organizations and individuals can celebrate CCIM online and in person