The Cross River Rail project in Australia aimed to alleviate congestion in Brisbane's metro transport system and improve transportation for a growing population. Project principals faced numerous obstacles due to limited space: Construction sequencing on the confined, congested site was complex due to the need for precision, efficiency, and safety. Heavy/civil contractor Kenny Constructions was tasked with placing 59 precast concrete trusses, weighing up to 70 tonnes each, deep within the underground station cavern. Overcoming challenges such as restricted headroom and 100 millimeters of clearance on either side of the trusses was critical, all while completing the process in the shortest possible time and with minimum disruptions for the wider site.
Heavy haul equipment specialist Mammoet, based in The Netherlands with satellite offices serving construction and energy clients across the globe, proposed a custom packing structure positioned on Self-propelled Modular Trailers (SPMT). They enabled the transportation and installation of up to four trusses simultaneously, significantly accelerating the schedule. To validate the solution, a Kenny Constructions crew assembled the packing structure and transport configuration in a nearby yard, conducting a series of dry runs. After thorough preparation and on-site rehearsals, actual operations commenced.
A tower crane lowered the trusses onto the packing structure before delicate maneuvering through the confined cavern. The SPMTs' hydraulic suspension and electrical multi-steering system enabled crews to carefully position the trusses on their designated positions. In the first phase, 55 trusses, weighing 48.3 tonnes each, were installed, followed by four extra-large trusses weighing 70 tonnes each in the second phase.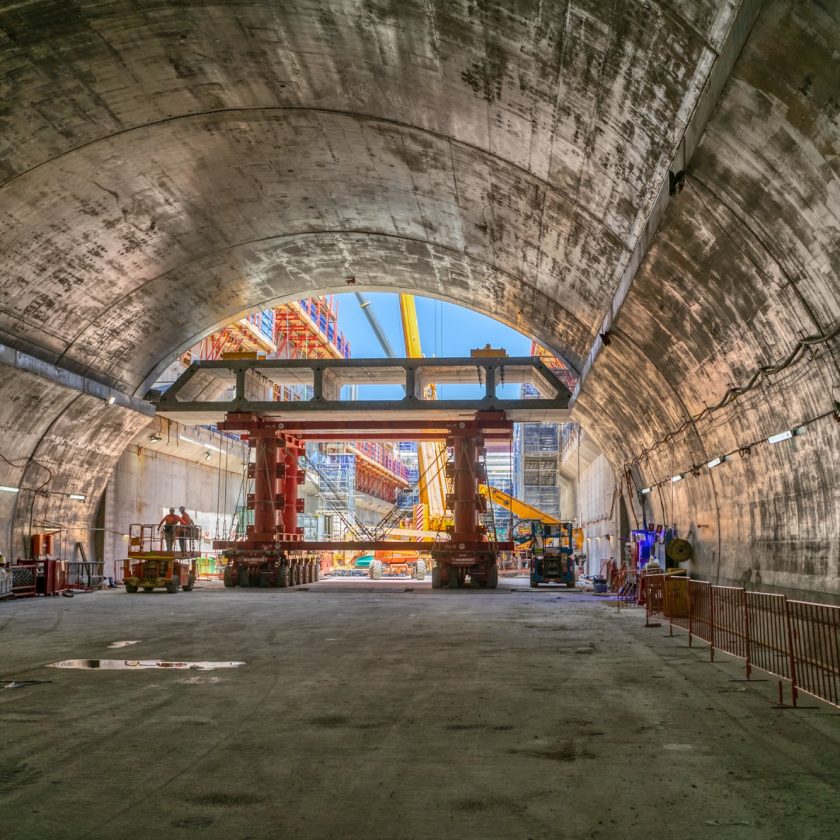 Clearance was the operation's most challenging aspect. Each of the trusses had a span of 17.6 meters, leaving on either side just 100 millimeters—a little more than the width of a credit card. With a combined weight of 193 tonnes, the first truss set had to travel 150 meters to the opposite station cavern portal.