San Antonio-based Solidia Technologies has enlisted Pathfinder Systems to deliver a customized Tiger Machine model for a dry-cast concrete production facility under construction at Alamo Junction in Elmendorf, Texas. Scheduled for a Q3 2024 start up, the operation will bring to commercial scale Solidia material and process developments in carbon dioxide utilization and emissions elimination. Beyond supplying and installing product machinery and material handling equipment, Pathfinder Systems will work with its customer to create a hands-on training center spotlighting both parties' methods and best practices.
"Solidia's commitment to innovation in product development and execution aligns perfectly with our forward-thinking approach to service, customization, and quality, providing a tremendous opportunity to advance the field of concrete product manufacturing," says Larry Hilldore, president of Michigan-based Pathfinder Systems. "This is a true partnership between that will benefit the entire manufacturing landscape, making these technologies accessible to other forward-thinkers to help lead the industry into the future."
"The Alamo Junction plant will be a world-class facility in every way possible—not only because of our groundbreaking low-carbon manufacturing solutions but through the use of advanced production technology and collaborative partnerships with like-minded industry leaders," adds Solidia Chief Operating Officer Brian Below. "The plant will provide a unique training ground for equipment operators and industry stakeholders to experience the latest manufacturing developments up close and personal."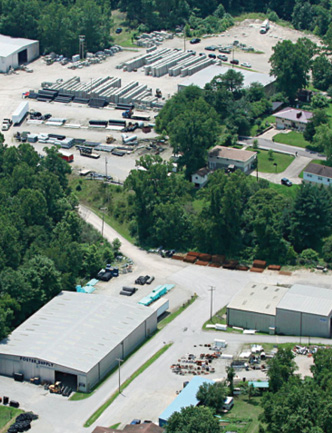 Core & Main, a St. Louis-based underground infrastructure product and services provider, has acquired the assets of Foster Supply Inc. and R.P. Foster Inc., encompassing Scott Depot, W.V. headquarters plus two satellite locations or offices each in West Virginia, Kentucky and Tennessee. The businesses specialize in underground precast concrete structures, pipe, drainage materials and related geosynthetics, along with licensed precast Redi-Rock and Verti-Block site elements and retaining walls. Founder Ron R. Foster set up a pipe supply shop in 1981 and began precast concrete production in 1996. The Foster Supply operations significantly extend the precast production footprint for Core & Main, which entered concrete through a late-2021 deal for Pennsylvania's Catalone Pipe & Supply Co. 
SRM Concrete of Smyrna, Tenn. has acquired Georgia Concrete Supply. The deal includes a Dawsonville ready mixed plant, joining 16 others plus a block operation and quarry that SRM runs in the north Georgia region. The transaction adds to a payroll approaching 7,000 across concrete, aggregate and cement distribution sites in 19 states.
"We are thrilled to bring the Georgia Concrete Supply team on board here at SRM," says CEO Jeff Hollingshead. "We gain a great group of operators and support staff, and are looking forward to strengthening our service capabilities."