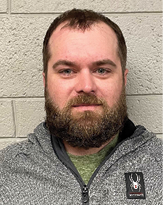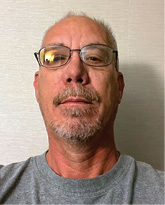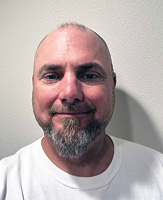 Three new representatives have joined the Besser Co. Technical Service team, bringing a focus on safety; strong mechanical, electrical, and hydraulics backgrounds; plus, a gamut of other skills required to install, commission, and troubleshoot concrete product equipment.
Don Gosselin has served as a millwright at the Lafarge Presque Isle Quarry, just up the Lake Michigan shore from Besser's Alpena, Mich. headquarters, and Alpena City Public Works department crew leader. His experience includes installing equipment, implementing maintenance schedules, and quality control.
William Dowdy brings experience operating, installing, repairing, and maintaining Besser and competitive equipment to his new role. Additionally, he'll apply skills gained while operating and programming machinery at International Paper Co. and repairing or tooling automotive parts at Roxboro Engine & Machine.
Paul Yungmann has 30 years of experience in increasing roles of responsibility, in Besser and competitively equipped single and multi-machine block plants, bagging plants and tumbling operations. His multitude of skills include site management, employee training, evaluating plant efficiencies and implementing corrective actions.
Concurrently, Besser has announced the recent retirement of Technical Services veteran Dan Leman, whose 45-year tenure spanned a variety of service, engineering and sales roles. He began his Besser career as a draftsman in Roanoke, Ill., earning an associate's degree in Mechanical Engineering, then proceeded to Alpena headquarters as product engineer for Cubers. He continued with Technical Service and sales assignment ahead of a tour managing a block operation in his Illinois hometown. Leman returned to Besser in 2004 as manager of Key Accounts and Special Projects, with duties including the integration of a newly acquired big board machine product line. He capped his career with Midwest sales representative and parts representative assignments.
Atlanta-based White Cap L.P., the top source of specialty construction supplies and safety products for concrete and general contractors, has acquired Form Tech Concrete Forms Inc. of Detroit, a key provider of forming and shoring rental equipment and related products with seven locations serving Southeast, Midwest and Mid-Atlantic markets. Upon its inception in 1976, Form Tech was among the first independent formwork suppliers in the U.S., focused primarily on the Symons Steel-Ply Forming System. It presently maintains one of the largest Steel-Ply fleets, along with modular clamp and shoring system offerings.
Assessing prospects for expanded forming and shoring capabilities across multiple markets, White Cap CEO John Stegeman notes, "By combining our knowledgeable teams, we are able to strengthen our ability to deliver an unparalleled depth and breadth of products and services to our customers."
"Both Form Tech and White Cap are committed to providing exceptional customer service while maintaining the highest levels of safety and quality," adds Form Tech Vice President of Sales Frank Smiser.