Sources: Heidelberg Materials North America, Irving, Texas; CP staff
Dearborn, Mich.-based Edw. C. Levy Co. will provide Heidelberg Materials a projected 400,000-plus tons of slag granules annually, sourced from domestic sites, under a new supply contract. The granules will be delivered to a Speed, Ind. operation that Heidelberg Materials is converting from legacy cement plant to advanced cementitious materials grinding, finishing and distribution hub. The producer anticipates slag cement shipments from the southern Indiana facility to begin in Q1 2024. Clinker output requirements tied to Speed are being absorbed at a sister operation in Mitchell, Ind., home to a new kiln with annual capacity of 2.4 million metric tons.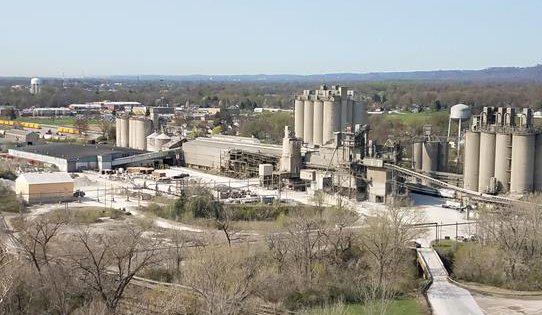 "Our agreement with the Levy Group to secure a consistent supply of slag granules will help us accelerate the transition of the Speed plant and better meet the increasing demand for more sustainable cement products in the growing Midwest market," says Heidelberg Materials Midwest Region President Axel Conrads.
The Levy supply agreement and Speed hub ramp up follow a $24 million upgrade at the producer's principal slag cement site: the Cape Canaveral Grinding Facility along Florida's east coast. The Florida and Indiana investments are the latest indicators of Heidelberg Materials' continued focus on portfolio optimization, building a sustainable future, and becoming the front runner on the path to carbon neutrality and circular economy in the building materials industry.
Related article
Heidelberg Materials seals global cement production model in U.S. Heartland