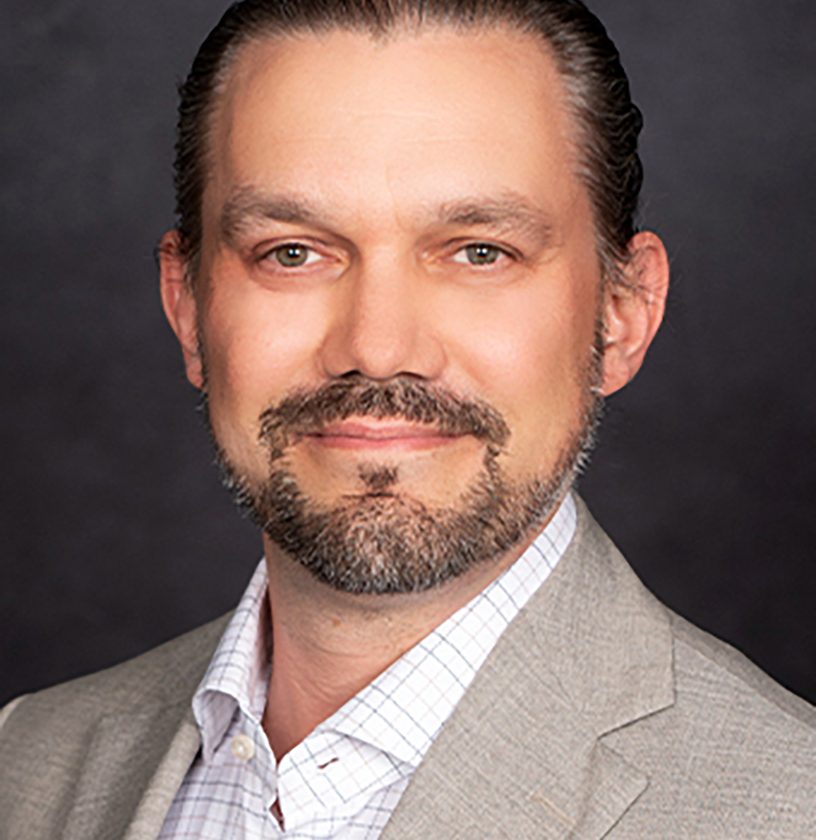 Florida-based Baker Construction Enterprises, the largest and best-performing commercial concrete contractor in the U.S., has named Karl H. Watson Jr., as chief executive officer. He succeeds Brad Wucherpfennig, who transitions to the role of BCE Board of Advisors chairman. Concurrently, Dan T. Baker has been named president.
"In developing this transition plan, we were very strategic in selecting leaders who will stay true to our values and doing what's right by our people and clients," says immediate past chairman Dan L. Baker, who moves to the role of founder and board member. "These changes reinforce our strength and cement our position as the top family-owned business in the industry, now and for decades to come."
Aside from two years on the BCE Board of Advisors, Watson brings 35-plus years of experience in the global construction materials industry, most recently serving as CEO for concrete pipe and precast leader Forterra Inc., where he guided a merger with Quikrete Holdings. Prior to Forterra, he held senior leadership positions at Summit Materials Inc.; Martin Marietta Materials; Cemex S.A.B. de C.V.; and, Rinker Group Ltd. He is also past National Ready Mixed Concrete Association and Florida Concrete & Products Association chairman, and past Portland Cement Association vice chairman.
"During my time on BCE's Board of Advisors, I came to admire Baker co-workers for their grit and 'never say never' attitude," Watson observes. "I see tremendous opportunity in the markets we serve and in our ability to raise the bar in the industry."
Dan T. Baker, the son of BCE's founder, has a long history with the company. He started working construction during his summers in high school and later served as an ironworker and then general manager for Titan Reinforcing. He joined BCE's Board of Advisors in 2018 and in 2021 was named executive vice chair, a position he maintains. "This is an exciting time for our company, and not just because we are welcoming Karl into the fold," he observes. "We have found a leader who is committed to the values, purpose, and mission that have made the Baker name synonymous with quality, excellence and drive."
Wucherpfennig's transition to the Board of Advisors takes him back to his BCE roots. Prior to being named president and CEO in 2010, he served as a board member for a decade. During his tenure, BCE expanded from 3,600 co-workers to nearly 7,000, while earnings grew more than 20 percent annually. BCE also expanded the number of companies under its umbrella, increasing its capabilities and footprint across the nation.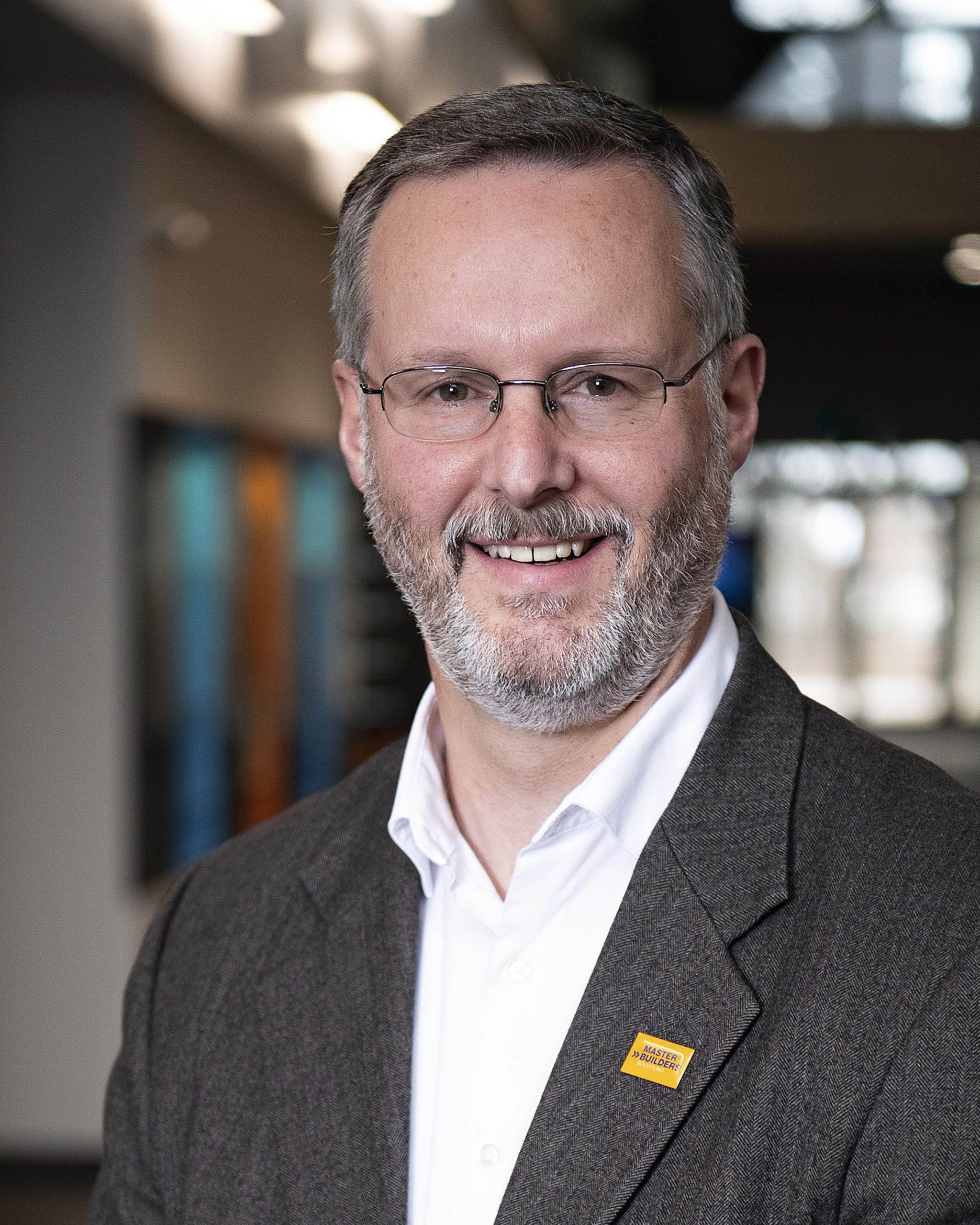 30-YEAR VETERAN CHRISTENSEN LEADS MASTER BUILDERS SOLUTIONS
Dr. Bruce J. Christensen has been promoted to president of Master Builders Solutions in the U.S. and Canada, succeeding Brian Denys, who had led MBCC Group Americas. Dr. Christensen spent 30 years in various functions leading into his most recent position, senior vice president of Business Development, where led the commercial side of the admixtures business. He remains at North American headquarters near Cleveland.
"With his global experience, leadership skills, and deep understanding of the strategic pillars of our business, we are confident that he will successfully lead our overall business in the USA and Canada," says Master Builders Solutions Chairman Dr. Boris Gorella, who is based at global headquarters in Mannheim, Germany.
Dr. Christensen holds bachelor's degrees in Chemical Engineering plus Materials Science and Engineering from the University of Minnesota, and earned a Ph.D. in Materials and Engineering from Northwestern University, Evanston, Ill., studying portland cement chemistry and concrete technology. His appointment follows Master Builders Solutions' May 2023 emergence as an independent company under London investor Cinven. The global enterprise spans the Admixture Systems (AS) business of the former MBCC Group operations in the U.S., Canada and Europe, plus the combined AS and Construction Systems businesses in Australia and New Zealand.
Thalle Industries of Briarcliff, N.Y. has launched a ready mixed concrete business from its Montrose quarry, expanding services to Lower Hudson Valley customers and strengthening its competitive position in a key market. The company operates a quarry and asphalt plant in Fishkill, N.Y., and a Virtual Quarry recycling center in Elmsford, N.Y. The investment in ready mixed production dovetails the opening of a second Virtual Quarry in Montrose, affording Dutchess County and Putnam County customers a new recycling option.
"Dakota Concrete fits with what we do, and the operation is a natural extension of our business," says Thalle CEO Glenn Pacchiana. "The concrete plant has a team of young people who we want to help grow into valued members of the Thalle family. We are confident that this launch provides the opportunity to expand the concrete plant's existing customer base, while providing new opportunities to employees. We are committed to working with our customers to ensure that we are providing the best quality products and services at competitive prices."