Sources: Valmont Industries Inc., Omaha, Neb.; CP staff
A new solar array abutting a Bristol, Ind. cornfield has the potential to deliver 900-plus kilowatts of electricity, or up to 100 percent of the power to run an adjacent facility: Valmont Industries' spun, prestressed concrete utility pole plant. The array includes 70 single-axis trackers from a sister business offering the Convert solar tracker solution, which harnesses up to 25 percent more energy than fixed in-place racking by following the sun for optimized generation throughout the day. Valmont Industries dedicated the renewable energy installation in conjunction with the rollout of concrete whose low carbon properties owe to the use of slag cement and Type IL portland-limestone—a marked change from a long-standing Type I/II portland cement specification for utility pole production.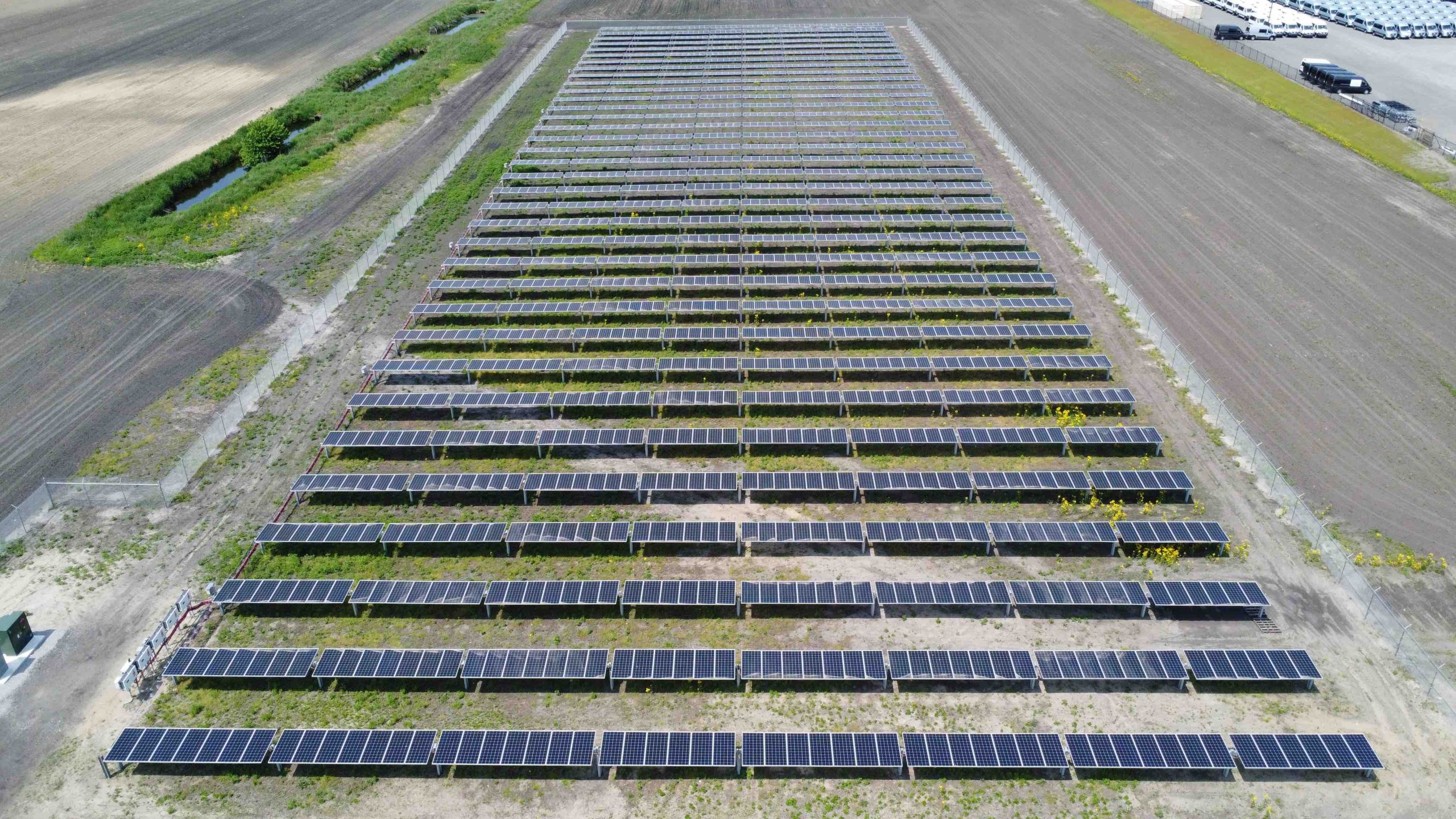 "The eco-concrete utility pole product launching at the Bristol facility and its onsite solar array showcase our focus as an industrial technology company delivering disruptive technologies to lead and transform the industries we serve," says Valmont Group President, Infrastructure Aaron Schapper. "As part of the long-term need for critical infrastructure investment, we recognize the vital role transmission, distribution and substation structures will play in the energy transition super cycle as well as the importance of sustainability in the products, services and solutions we deliver."
The Valmont Utility division is the first in the industry to cast prestressed transmission and distribution poles at scale with lower greenhouse gas emissions by optimizing the portland cement factor in concrete mix designs, he adds. Over the next 12 months, the slag cement and Type IL portland-limestone specification at Bristol will be adapted for mix designs at five other Valmont Utility prestressed pole plants in Alabama, Georgia, Florida and Texas. When complete, the migration from legacy Type I/II portland cement could equate annually to a 12,000-ton carbon dioxide emissions avoidance.
The Bristol operation is the first concrete utility pole plant built to serve Northeast and Midwest Region customers. Poles are fabricated in single sections up to 130 feet and typically ship within a 500-mile radius.