Sources: Port Authority of New York and New Jersey; CP staff
Concrete schedules for the Port Authority of New York and New Jersey's infrastructure and building portfolio will soon reflect maximum carbon dioxide emissions limits—equivalent to a 25 percent or greater reduction in portland cement content—plus portland limestone cement and ground glass pozzolans allowances. The new CO2 threshold and conditional binder specifications are the latest measures in a three-year old program geared to "dramatically reduce the embodied carbon of concrete mixes approved for use in agency projects" and abide a commitment to achieving net-zero emissions by 2050.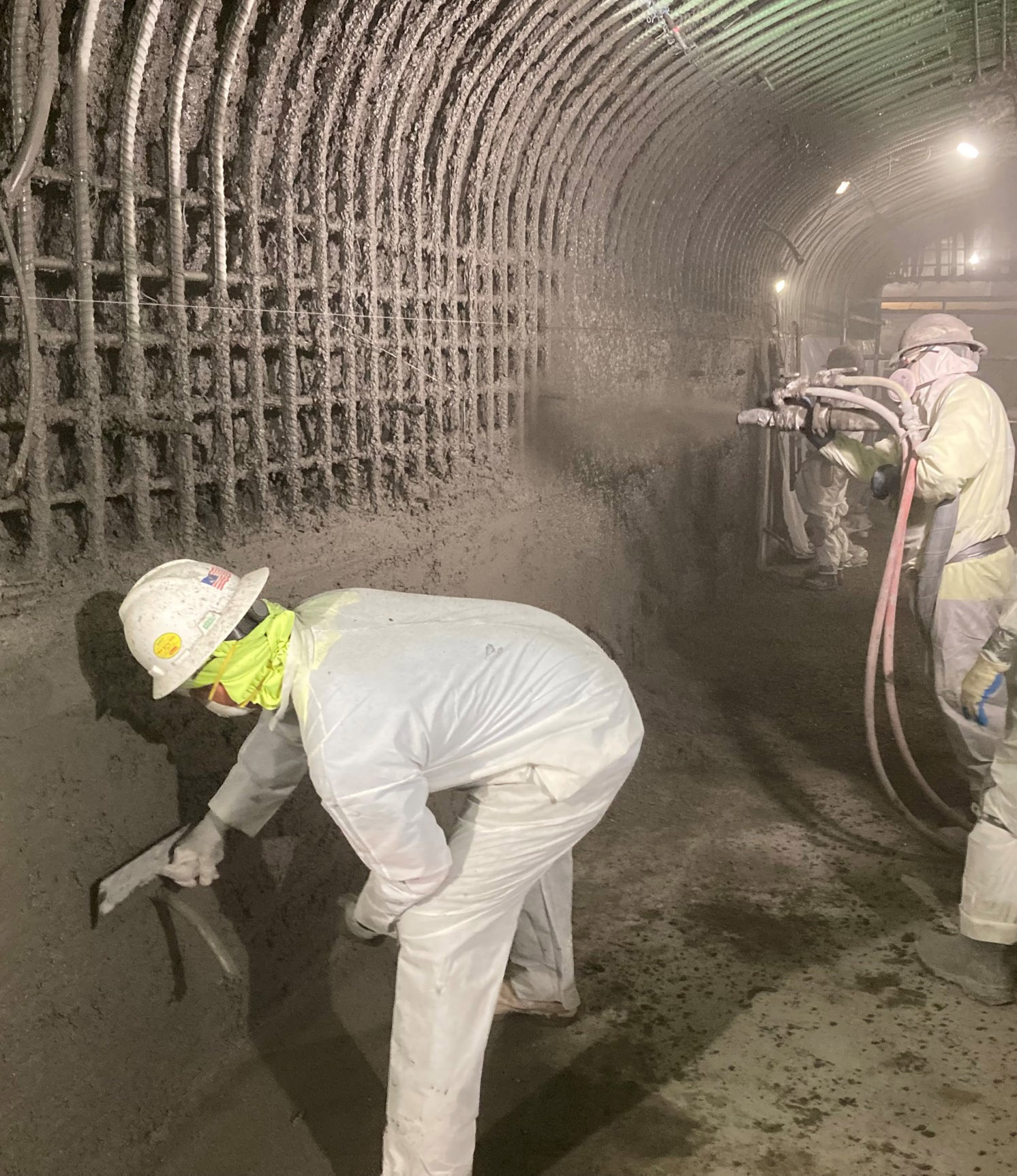 Two years of testing and analysis have positioned the Port Authority to identify 18 concrete mix designs that can reduce emissions by up to 37 percent when measured against currently approved low carbon concretes. "This is a true win-win, achieving better environmental outcomes while maintaining our high standards for concrete performance and safety," says Executive Director Rick Cotton. "The update of our concrete technical requirements is a major milestone as the agency continues its aggressive efforts to drive down the embodied carbon of major building materials."
The revised concrete specifications have evolved through internal and external channels. The latter include work with faculty and students at New York University, New Jersey Institute of Technology and two Garden State neighbors, Princeton University and Rutgers University. "The Port Authority is committed to researching sustainable practices for our infrastructure to improve the quality of life for communities we serve," affirms Chairman Kevin O'Toole. "We are proud to partner with students and faculty at our local universities in initiating change towards a cleaner future."
"Our success speaks to the value of building strong, interdisciplinary partnerships to tackle our industry's biggest sustainability challenges," adds Chief Engineer Rizwan Baig. "The Port Authority worked with academic researchers, industry partners, and our own accomplished materials engineers to achieve more sustainable results without compromising on safety, performance or cost."
The agency will soon enter the final phase of research into even more sustainable concrete, testing the performance select mixes at Port Authority facilities that will not affect safety or operations. The agency and academic partners plan to disseminate pilot program findings to ensure that other entities across the country can incorporate such research into their own practices.