Sources: Knife River Corp., Bismarck, N.D.; CP staff
Knife River Corp. has successfully completed a spinoff from longtime parent company, MDU Resources Group Inc., and announced a new name to replace an interim identity, Knife River Holding Co., adopted for a 10-month separation process. Against a backdrop of signature orange and KNF trading symbol, Knife River officials assembled above the New York Stock Exchange trading floor June 1 to ring the venue's Opening Bell.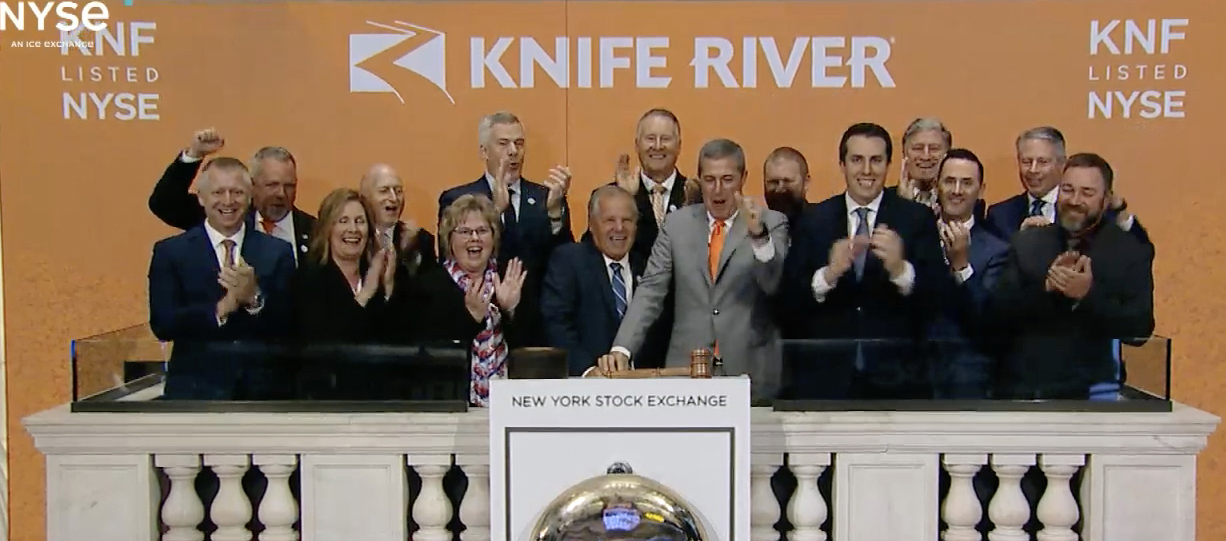 "Our team is well-established and well prepared to be on our own as a pure-play construction materials and contracting services company," says CEO Brian Gray, speaking on behalf of nearly 6,000 Knife River aggregate, concrete, asphalt and construction professionals. "We are focused on building America's infrastructure and delivering long-term value for our shareholders."
MDU Resources stockholders received one KNF share for every four MDU shares they held as of late May. MDU Resources has retained 10 percent of the KNF common shares. As an independent company with annual sales upward of $2.5 billion, Knife River joins the S&P MidCap 400 Index.
Related article
MDU Resources Board sets 2023 Knife River Corp. spin off