Sources: American Transportation Research Institute, Washington, D.C.; CP staff
A new American Transportation Research Institute report, "Issues and Opportunities with Driver-Facing Cameras," offers points of consensus and potential compromise among truck drivers, motor carriers, legal experts and insurers regarding the in-cab devices in question. Based on their analysis of survey responses from 2,100 drivers, primarily engaged in on-highway routing, report authors propose strategies for driver-facing camera utilization that can improve safety, privacy, litigation and insurance risk management.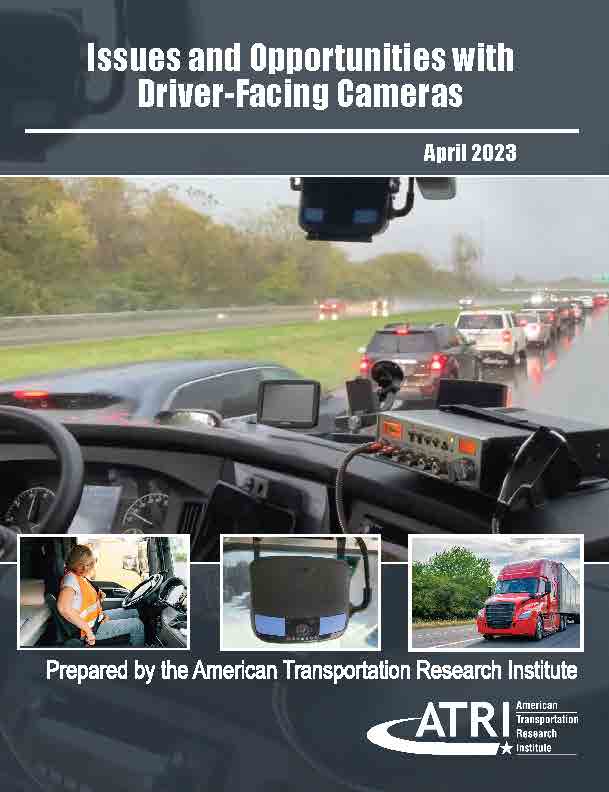 Driver approval of in-cab cameras rates 2.24 on a 0-to-10 scale. Researchers attribute low scores to limited experience, confusion over camera system variety, unclear carrier policies, and strong privacy concerns. Female drivers, accounting for 10 percent of survey respondents, rated the protection of their privacy with driver-facing cameras 34 percent lower than men did.
"Issues and Opportunities with Driver-Facing Cameras," nevertheless, pegs specific employer policies and driver management approaches that lead to higher driver ratings. Overall driver approval of driver-facing cameras increased by 87 percent when carriers used video footage for proactive safety measures. Additional analyses focus on insurance and litigation considerations for in-cab cameras. Underwriter and legal experts expressed preference for event-based driver-facing cameras over continuously recording devices, and they concur with drivers that primary video footage access should be limited to safety managers as much as possible.
"Driver-facing cameras are an important safety tool, but they must be managed carefully in order to leverage benefits with drivers, insurers and attorneys," says Cargo Transporters Inc. Chief Operating Officer Jerry Sigmon Jr. "ATRI's research on in-cab cameras provides an important blueprint for using these technologies."