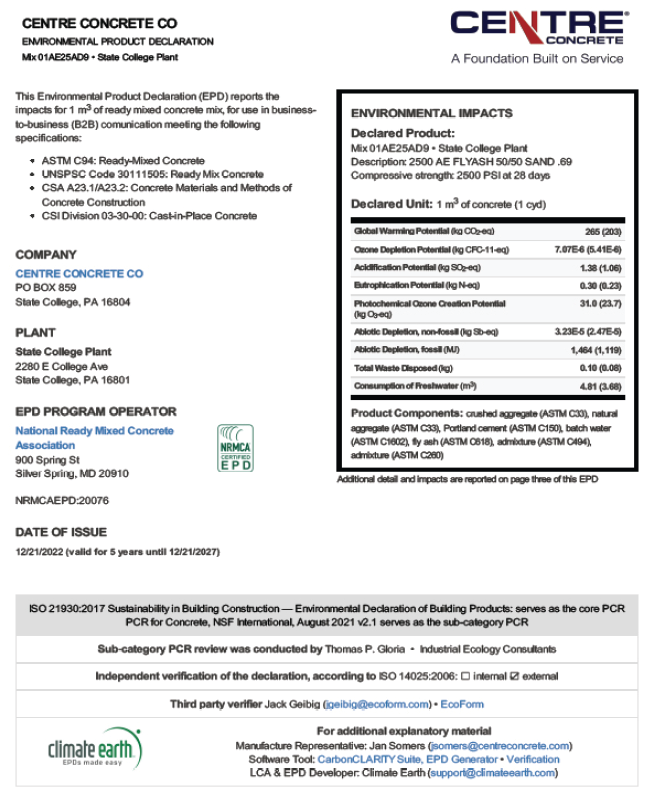 The Environmental Protection Agency will host three webinars to gather public and private construction stakeholder perspectives on federal procurement policy tied to carbon dioxide emissions accounting and reporting methods for specified materials or products:
Reducing Embodied Greenhouse Gas Emissions: Construction Materials Prioritization and Environmental Data Improvement, March 2, 2-3:30 p.m. EST
Reducing Embodied Greenhouse Gas Emissions: Grants and Technical Assistance for Environmental Product Declarations, March 22, 2-3:30 p.m. EST
Reducing Embodied Greenhouse Gas Emissions: Carbon Labeling, April 19, 2-3:30 p.m. EST
They are the first opportunities for the public to offer input on new grant or technical assistance programs backed by Inflation Reduction Act (2022) provisions totaling $350 million. The programs will help states, suppliers, institutional buyers, real estate developers, builders and other contract parties measure, report, and substantially lower the levels of embodied carbon and related metrics associated with construction material or product processing, manufacturing, use and disposal. Such actions will build upon work in EPA Energy Star Industrial and Environmentally Preferable Purchasing Programs.
Inflation Reduction Act response measures, moreover, will "immediately influence Federal procurement, drive significant emissions reductions over the next decade, and lay the groundwork for long-term decarbonization of manufacturing sectors," notes EPA Office of Chemical Safety and Pollution Prevention Deputy Assistant Administrator for Pollution Prevention Jennie Romer. "We're eager to engage with stakeholders and experts to spur the development and adoption of more environmentally preferable construction materials necessary to build the infrastructure of the future."
The webinar series announcement follows a December determination EPA provided the Department of Transportation and General Services Administration on their Inflation Reduction Act funded procurement of construction materials and products with substantially lower embodied greenhouse gas emissions than conventional or traditional alternatives.
With the assistance of Environmental Product Declaration Program Operators like ASTM International and National Ready Mixed Concrete Association, steel and concrete producers are ahead of a market curve that the White House is influencing through Inflation Reduction Act provisions—the March-April EPA webinar series among them.