Source: American Concrete Institute, Farmington Hills, Mich.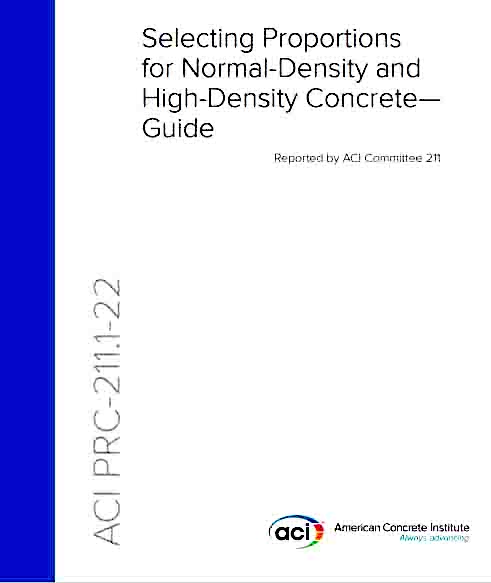 American Concrete Institute Committee 211–Proportioning Concrete Mixtures has updated its signature publication to include the latest information on supplementary cementitious materials, chemical admixtures, and particle packing. ACI PRC-211.1-22: Selecting Proportions for Normal-Density and High-Density Concrete—Guide offers various examples incorporating binary or ternary mixes, plus key mixture proportioning parameters such as paste-to-void volume and cement efficiency factors.
ACI 211 members aim to provide to basic mixture proportion guidelines yielding desired concrete performance characteristics, and present PRC-211.1-22—Guide as a convenient, one-stop reference. Committee Chair Ezgi Wilson acknowledges past officers Tim Folks, Gary Knight and Ed McGuire, along with ACI's Jerzy Zemajtis, for help in achieving the "major milestone" the updated guide represents. He will lead Committee 211's next meeting: October 26 at the ACI Concrete Convention in Dallas.