Sources: L.B. Foster Co., Pittsburgh; CP staff
L.B. Foster subsidiary CXT Inc., a key player in prestressed concrete railroad ties with additional presence in precast geared for transportation markets, has acquired the operating assets of VanHooseCo Precast LLC. With a payroll of 100, the Loudon, Tenn. independent specializes in wall, drainage and conventional precast elements or structures for industrial, commercial and residential applications.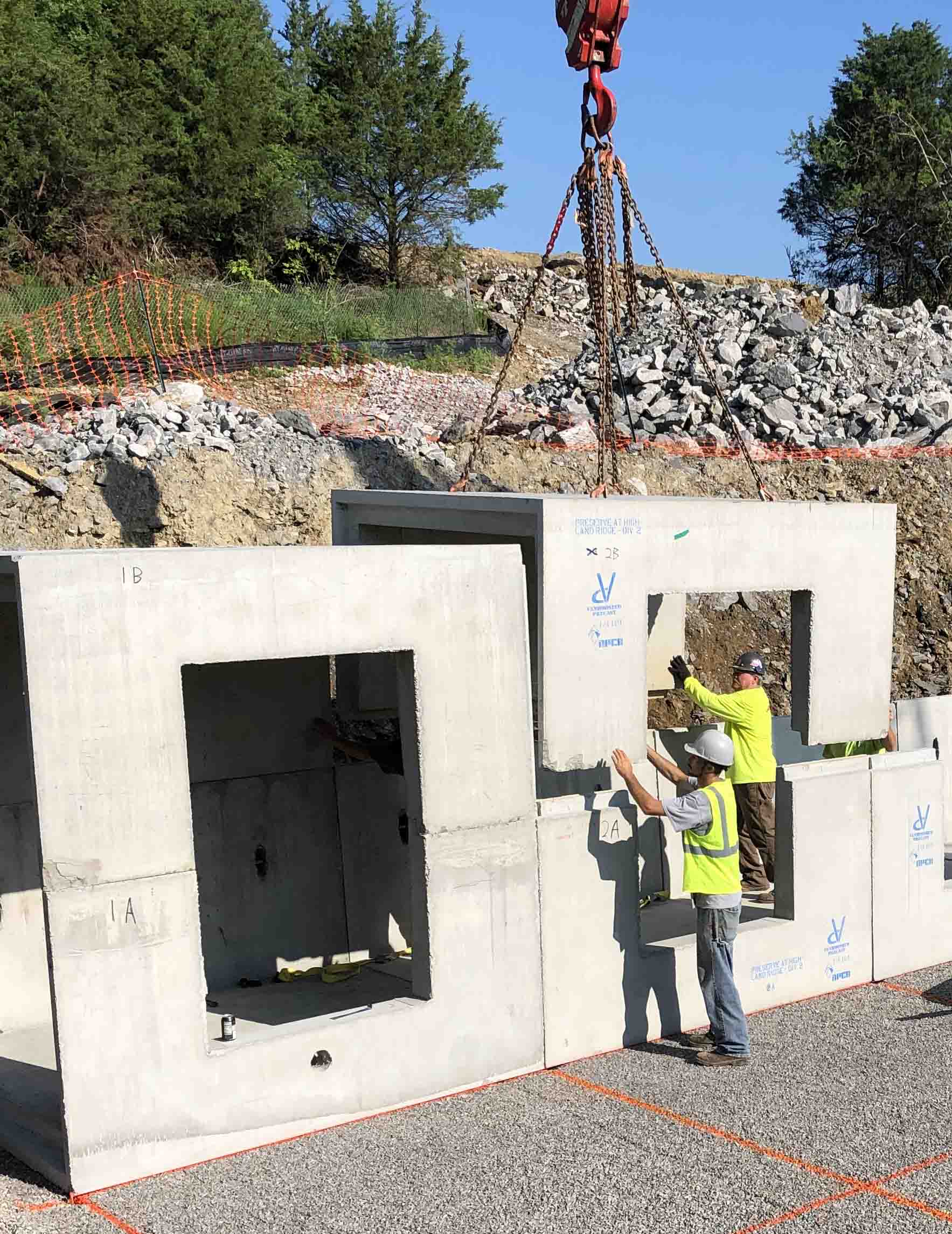 The $50.5 million deal spans VanHooseCo's flagship production site near Knoxville, plus a new Lebanon, Tenn. satellite operation, near Nashville. In connection with the deal, CXT entered into a license agreement for production of the EnviroCast pre-insulated wall panel and EnviroKeeper stormwater harvesting product lines. The VanHooseCo offerings expand L.B. Foster's concrete scope to include commercial and residential developers, as well as state and local agencies in Tennessee and surrounding states.
"We are excited to take another important step in our transformation journey by joining VanHooseCo with our market leading CXT Precast Concrete business, establishing a robust platform for future investment and growth," says L.B. Foster CEO John Kasel. "During the diligence process, we were inspired by the entrepreneurial spirit of the VanHooseCo team. Our transaction team, led by Chief Growth Officer Bill Treacy, identified significant synergies that are expected to make the combined business a force in the growing precast concrete infrastructure market for years to come. Along with our recently announced Rail Technologies acquisitions in the UK, these investments demonstrate commitment to our strategy to transform L.B. Foster into a technology-focused, high-growth infrastructure solutions provider."
VanHooseCo principal and CEO Jeff VanHoose and President Don Atkins will remain with the business. "Joining forces with L.B. Foster should help us unlock the opportunities we see expanding in our core markets and provides access to capital and resources to help accelerate our growth," they note. "Our business has been growing since the beginning of the year and joining the L.B. Foster family is well-timed as we bring our Lebanon facility online and look to further expand our market reach. Since 1998, our team has built a strong business here in Tennessee and we will benefit from being part of a well-respected company with 120 years of excellence."