Sources: CarbiCrete, Montreal; CP staff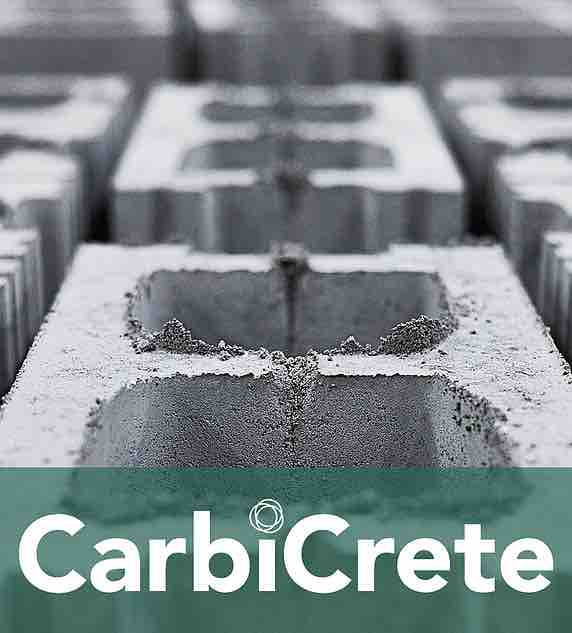 CarbiCrete, developer of a mix design and curing methodology capturing up to 150 kg (330 lbs.) of carbon dioxide emissions for every metric ton of manufactured concrete produced, has secured $12 million at the first close of its Series A financing round, with a second close anticipated in the coming weeks. Round leader FS Investors, a private entity based in La Jolla, Calif., was joined by ARC Energy Fund 9, Something Good Ventures, New Climate Ventures and Innovobot.
"We are excited to partner with CarbiCrete and by the prospect of its carbon-negative processes to turn a global climate problem into a global climate solution," says FS Investors Vice President Kevin Rahill.
"We believe CarbiCrete's process and cost competitiveness relative to traditional concrete manufacturing are unique advantages that will allow CarbiCrete to scale rapidly, and are very pleased to partner with a company providing a clear path to reducing global greenhouse gas emissions," adds Nishka Gupta, senior vice president of Calgary-based ARC Financial Corp. "ARC is committed to supporting high quality businesses that are addressing the world's energy and sustainability needs."
The financing will allow CarbiCrete to continue growing its team and portfolio, and commercializing of a technology centered on steel slag and carbon dioxide curing synergies. "In the last year, we've tripled our staff and moved into a state-of-the-art R&D facility where our team is working hard to find ways of maximizing the amount of carbon dioxide we can remove from the atmosphere and use in high-quality but affordable construction and landscaping products," observes CEO Chris Stern.
CarbiCrete's carbon-negative replaces portland cement with industrial by-products and cures manufactured concrete with carbon dioxide. The technology avoids the GHG emissions associated with cement production, while permanently sequestering CO2 within the resulting concrete products. In December, CarbiCrete announced the launch of its commercial pilot at hardscape specialist Patio Drummond's Drummondville, Quebec operation, yielding 2,400 concrete masonry units per day. The producer will promote them as the world's first commercially available, carbon-negative concrete blocks, while CarbiCrete moves to scale the pilot up to full production potential.
"We are working with a number of concrete producers to develop carbon-negative versions of the CMUs, landscaping products and retaining walls they currently produce. This new injection of funding will accelerate our ability to achieve our goals with identified customers in Quebec, Ontario, and Europe," affirms Stern.
Related article
Patio Drummond anchors CarbiCrete test demonstration