New York real estate investor and developer GTIS Partners LP broke ground late last year on a single-family, build-to-rent community at a Mesa, Ariz. development the firm owns with Harvard Investments. Cadence is one of the past decade's most successful master planned communities nationally with over 2,200 units; its new phase will add 197 rental homes to the mix of for-sale housing and community retail. The project is located within Mesa's Qualified Opportunity Zone (QOZ) and believed to be the first major QOZ investment in a single-family rental project since the Internal Revenue Service-recognized program's 2018 inception—a product of the prior year's Tax Cuts and Jobs Act.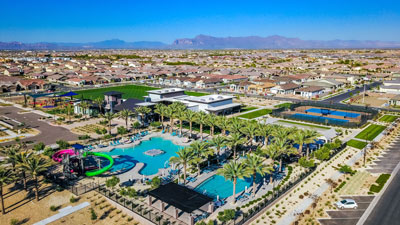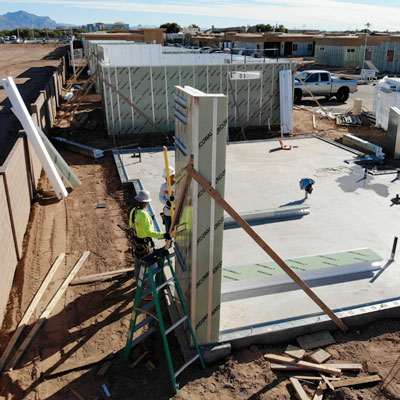 "Opportunity Zones, with the economic benefits and job creation they bring to underserved communities, clearly align with GTIS values and exemplify the importance of Environmental and Social Governance considerations in the firm's investment process," says GTIS Founder and President Tom Shapiro.
GTIS focuses on environmentally friendly approaches across its QOZ investments, he adds. In line with a commitment to environmental sustainability and federal QOZ program goals, the firm will use Hercuwall, a panelized construction system that eliminates costly and time-consuming steps, and radically raises energy efficiency. Combining foam board, vertical steel components and cast-in-place concrete, the signature wall system of Hercutech Inc., Peoria, Ariz., delivers R-31 thermal performance and is three times stronger than traditional wood studs. Light enough for one man to carry, the pre-pour panel system eliminates waste that typically results from cutting lumber on site and provides better fire resistance, sound rating and overall building quality versus stick framing methods.