Source: Brickworks North America Corp., Wyomissing, Pa.
The parent company of brick specialist Glen-Gery Corp. has opened its first design studio this side of the Pacific, offering the Philadelphia architectural and design community an experience to collaborate on projects, select from a broad portfolio of high-end, stylish clay masonry units, and host industry or networking events. The facility joins six such facilities that Brickworks Ltd. has established in its home base of Australia.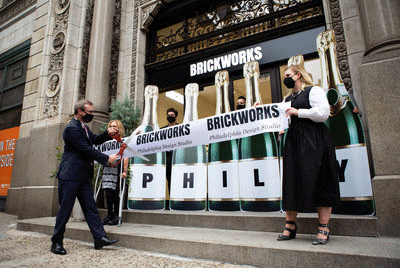 "We're thrilled to debut our first North American Brickworks Design Studio in Philadelphia to meet the contemporary style needs of today's architects and designers," says Brickworks North America President Mark Ellenor. "An increasing number of design-focused professionals are choosing brick because of its limitless creative potential."
The 3,500-sq.-ft. Philadelphia Design Studio is located on first floor of the Witherspoon building, which is known for its distinctive architectural details. Inspired by the city's old-world charm, the retail space features standard Glen-Gery products, along with handmade brick and Cushwa premium wood molded brick.