October is Careers in Construction Month, and an excellent opportunity to build your workforce by introducing women to the concrete industry (and concrete tech jobs).
Hedy Lamarr, best known as a beautiful actress during Hollywood's Golden Age, was a brilliant thinker. She co-invented a frequency-hopping system used to prevent Axis powers from jamming torpedoes during World War II, which later became a precursor to modern wireless communication technologies—including Wi-Fi and Bluetooth. I'll bet dimes to doughnuts you didn't know that fact about the star of "Samson and Delilah"!
Another of my technical heroes was United States Navy Rear Admiral Grace Hopper. Known as the "Queen of Code," she was a pioneering computer scientist who developed the first compiler for a computer programming language. Her work on the COBOL programming language paved the way for modern software development, and COBOL remains in heavy use today.
Why should Lamarr and Hopper matter to ready mixed concrete producers? Simple economics. You need your best minds to work on your most difficult problems. Arguably, nowhere is this more important than in technology. Right now, it's likely that similar brilliant minds are walking the halls of your company, hidden in plain sight. With the right role models and mentors providing encouragement, you can help give these employees the confidence to pave their way forward.
For examples of female role models in concrete technology, let me introduce you to three all-stars of our industry:
Heather Brown, Ph.D., is the vice president of quality control and quality assurance at Irving Materials Inc. and the past program director of Middle Tennessee State University's Concrete Industry Management (CIM) program.
Jill Ingalls is the director of software development and coordination at CalPortland/TruckTrax. She helps lead CalPortland's internal software development of truck tracking, scale ticketing and dispatch for ready mixed concrete, aggregate and cement.
LaNette Andrews is the enterprise program director at Clyde Companies and is replacing the entire landscape of their business lines with modern software tools. She has been recognized within Clyde and by Constructech magazine as an outstanding woman in construction technology.
GENERATING INTEREST
The CIM program was launched in 1996 based on an industry need for skilled managers and future leaders. Brown helped jump-start the program by fearlessly promoting it to groups that were never before shown their aptitude for careers in concrete. Citing that our business is intensely people-orientated, Brown says she found CIM to be a natural match for many students who were initially interested in education, nursing and agriculture—fields in which participants have a strong sense of helping others.
One distinct group she found to be particularly underrepresented in concrete was women. Men have historically dominated jobs in the industry, and there were not enough female role models to encourage women to get involved. With Brown leading the way, the CIM program has produced a thriving generation of female role models and mentors who in turn have helped recruit more students to the industry.
CalPortland's Jill Ingalls was one of those students.
"I was lucky enough to attend MTSU's CIM program under Dr. Brown's leadership, and I continue to support the CIM program as a donor, as does my company," says Ingalls.
SETTING UP FOR SUCCESS
To help young people find success after college, Brown encourages all new entrants to become an expert in a difficult topic that interests them. Once an employee becomes known as having expertise in a specific area, others will seek their input. 
"This extra bit of knowledge helps them get noticed, and it provides a level playing field when it comes to seeking promotions to further their careers," says Brown.
Clyde Companies' LaNette Andrews provides similar advice. "Become an expert in a field you are passionate about and then have the confidence to contribute. Don't focus on barriers or missteps, but instead focus on relationships and results. Every project is an opportunity to build relationships with co-workers, leaders and vendors," she says.
Learning how to communicate and collaborate with others in your organization is a recipe for success, adds Ingalls: "These skills become instrumental when developing and implementing technology within our businesses."
In addition, Ingalls advises that those new to the industry should soak up as much knowledge from others as they can.
"Something that has helped me the most in my career is the institutional knowledge others have passed onto me," says Ingalls. "Our workforce is diverse when it comes to age and experience, and there are many long-tenured employees to learn from who have likely held multiple positions in their careers."
She also warns that college degrees do not automatically place new hires above more seasoned employees: "Ours is not an industry that you can walk into and dominate. Respect is earned."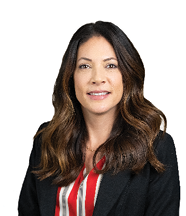 "Seek out a difficult topic that is interesting to you and become an expert in it!" – Heather Brown, Ph.D., Irving Materials.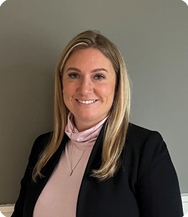 "I have always found myself surrounded by confident women in the industry. I believe we now have a good network of female leaders, which will continue to grow." – Jill Ingalls, CalPortland
"I found an industry and field that I was passionate about and a company that supported my growth. Mentorship and partnerships are key to the success I have achieved."
– LaNette Andrews, Clyde Companies
REFRAMING BARRIERS
We've all heard about glass ceilings and barriers to entry within male-dominated fields. However, both Andrews and Ingalls view such hurdles not as limitations but merely challenges to overcome.
"I don't see barriers in front of me," says Ingalls. "I choose to see different paths to accomplishment and achieving a goal. What's more important is being self-motivated, solution-oriented and not afraid to speak up."
Andrews adds that having confidence is critical to successful leadership: "Focusing on barriers and limitations often results in a loss of confidence, which jeopardizes innovative contributions."
PAVE THE WAY
With the concrete industry facing labor shortages at all levels, how can we expand the hiring pool and encourage more women to find a foothold in our industry? First, we need to recognize the reality of talent within all staff (a practice often neglected in the past). Next, we must seek out potential superstars and invest in them. Finally, and perhaps most important, we need to aggressively remove any roadblocks to meritocratic advancement and create an entirely new landscape of future mentors. 
The above is the blueprint we follow at my company. Four of the six senior members of BCMI who report to the CEO are women. Each got to their position because they are the best person for their job. End of story.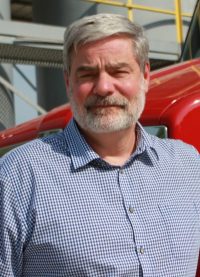 Craig Yeack has held leadership positions with both construction materials producers and software providers. He is co-founder of BCMI Corp. (the Bulk Construction Materials Initiative), which is dedicated to reinventing the construction materials business with modern mobile and cloud-based tools. His Tech Talk column—named best column by the Construction Media Alliance in 2018—focuses on concise, actionable ideas to improve financial performance for ready-mix producers. He can be reached at [email protected].