Sources: IBM and Red Hat, Armonk, N.Y.; Cemex S.A.B. de C.V., Monterrey, Mexico; CP staff
Cemex and four European partners aim to develop OpenBuilt, a platform programmed to help securely connect fragmented construction industry supply chains and offer digital solutions to help innovate and drive more efficient, sustainable and safer projects. Part company, part ecosystem, OpenBuilt will function independently with support of IBM Global Business Services, providing cloud computing infrastructure; IBM software subsidiary Red Hat, whose OpenShift technology will underpin the platform; and, Oslo-based Cobuilder, whose technology employs international data management standards augmenting construction industry users.
"This collaboration is a strategic initiative that will enable greater productivity and open up new opportunities to increase our customers' satisfaction," says Cemex CEO Fernando Gonzalez. "We continue to lead the digital transformation in the industry with the support of partners, leveraging their expertise, innovation, and advanced IT services to deliver game-changing solutions."
Cemex has eyed opportunities to maximize productivity and efficiency through the Go Developer Center, a platform allowing customers to integrate directly to the producer's information technology systems. OpenBuilt will be programmed to allow companies across the global built environment and construction industry to securely connect their current technology platforms and digital solutions—akin to the Cemex Go app—to partners, suppliers or subcontractors in their supply chain via a single integration hub.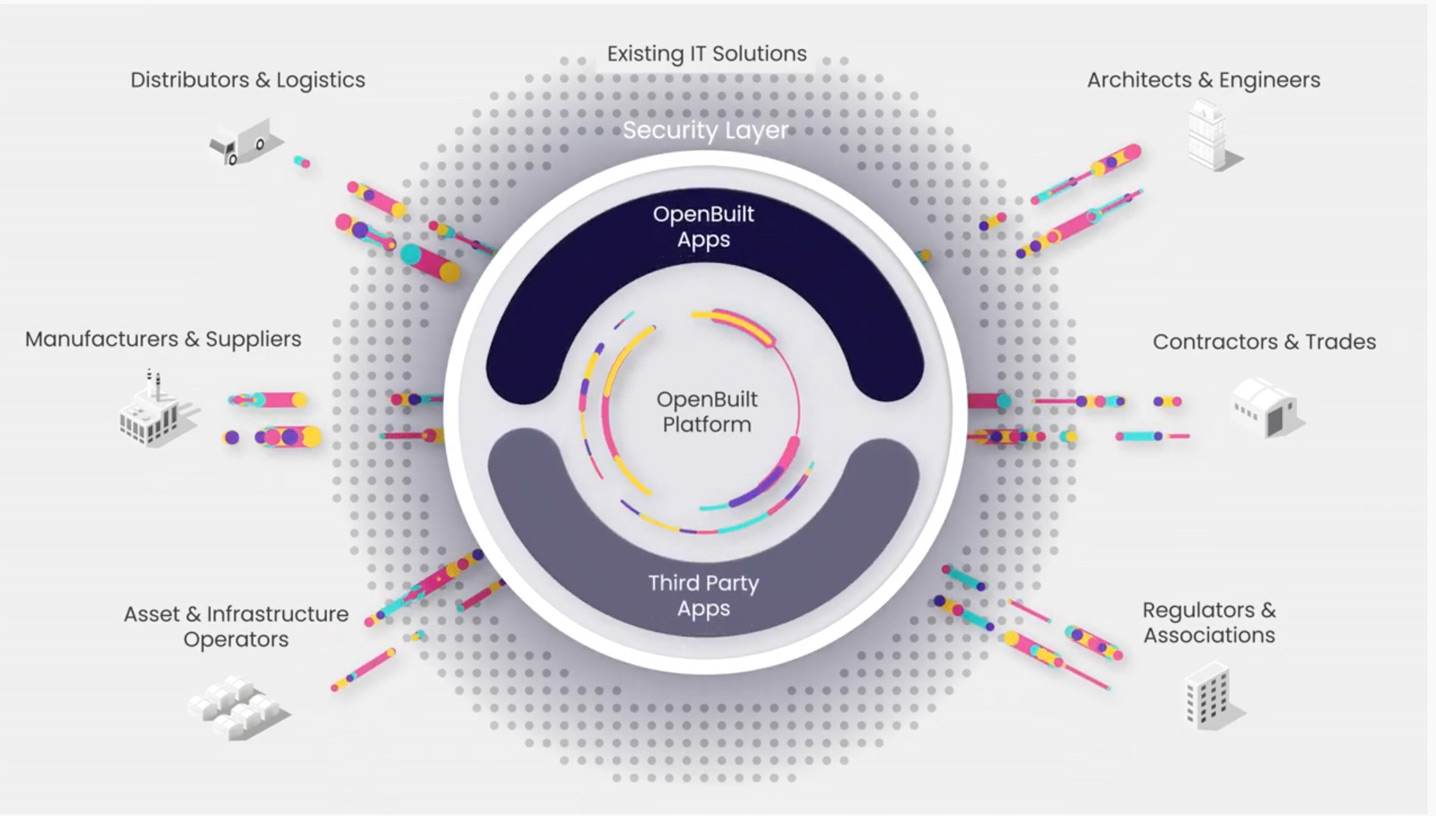 "The construction industry has long been challenged with project delays, cost overages as well as wasted materials often caused by disconnected processes and poorly coordinated activities and resources," IBM officials note. "Architects, building material suppliers, manufacturers, construction and engineering firms are now looking to innovate and speed up the expansion of their digital strategy. By moving away from largely manual processes, the industry will be able to explore more effective ways of working."
"The global construction landscape is evolving and requires a new approach towards industry-wide technology platforms with new levels of openness, innovation and collaboration," observes IBM Global Business Services EMEA Managing Partner Jon O'Donnell. "Together with our partners we are creating OpenBuilt to empower the construction industry to break down its silos with intelligent workflows and play an active role in designing and driving its own transformation. Successful companies across the construction supply chain are coming together to embrace a digital future, harnessing the power of an open hybrid cloud approach and adopting new technologies to gain a real competitive advantage. We want to inspire other companies to join us and accelerate the march towards a truly digital construction industry."
Collaborative development will initially focus on three key areas: 1) Establishing OpenBuilt using Red Hat OpenShift running on IBM Cloud so construction companies can adopt a hybrid cloud approach and connect their supply chain; 2) Integration of independent vendors to make an array of software and services accessible; and, 3) Development of new flagship applications including a solution for users to search, filter and sort building product technical data. Such a feature could enable them to quickly find materials with the right specification to design, build or maintain buildings that meet industry guidelines such as functional, safety and environmental performance requirements. Cobuilder's data dictionary solution Define will be among the fundamental technologies fostering a common language within OpenBuilt flagship applications.
In addition to Cemex, OpenBuilt founding partners are AS Backe, a family-owned construction and property development company with operations throughout Norway; EDIN Network, a global network of merchants, manufacturers and service providers that helps members find new customers and reduce customer acquisition costs; Element Materials Technology Group, London, a top global provider of testing, inspection and certification services for a diverse range of materials, products and technologies; and, Sol Services, a London-based construction and maintenance services provider. 
Related articles
Cemex prepares launch of fully digital account management platform