Sources: Ozinga Bros. Inc., Mokena, Ill.; CP staff
Ozinga formally dedicated a Port of Palm Beach cement terminal during a late-July ribbon-cutting ceremony, citing the facility's unique machinery, powder transfer methods, and operations as a testament to a company legacy of construction and logistics expertise. The terminal centerpiece, a one-of-a-kind, 55,000-ton cement storage structure, was designed in a cooperative effort with Port officials and the City of Riviera Beach to enhance the area's visual landscape and complement the marine environment.
"This is the first cement terminal on Florida's southeast coast in 50 years," said Justin Ozinga, president. "We are excited for the opportunities this terminal will have in the construction industry as a whole, as well as the jobs it will bring to the local communities." Employment tied to the facility, he added, starts with current driver recruitment efforts at the producer's new Riviera Beach ready mixed plant.
"This cutting-edge cement terminal represents a new chapter in our community's growth and development," affirmed Port Board Chairwoman Dr. Jean Enright. "The Port of Palm Beach has long been a hub of commerce and trade, and this terminal amplifies its significance. With this facility, we not only enhance our region's infrastructure, but also create new opportunities for economic prosperity."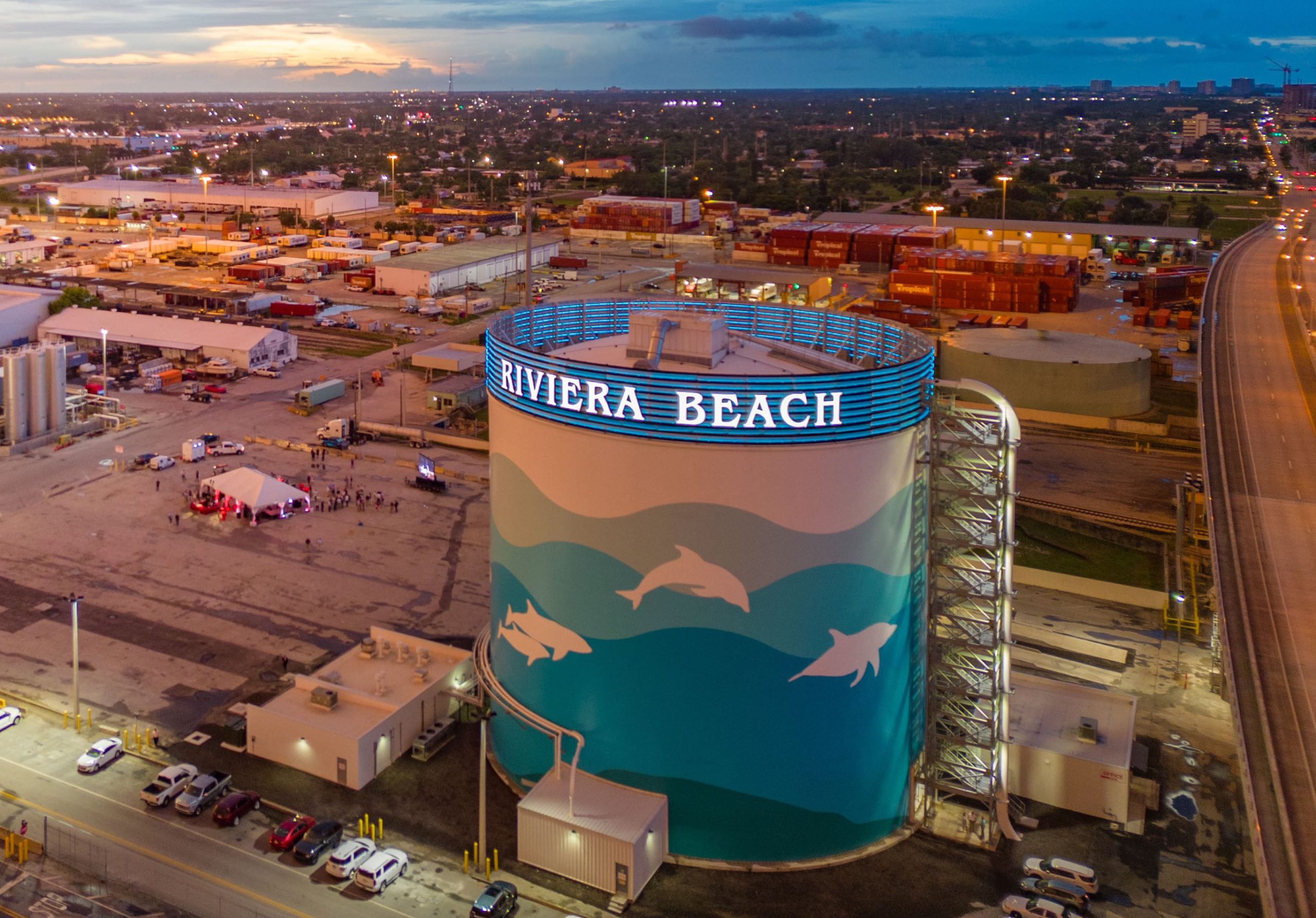 Related articles
Market opportunities compel Ozinga RMC's move into Miami
Ozinga South Florida makes Banaszak Concrete its first bolt-on business