Chaney Enterprises has acquired the assets of a Holcim US ready mixed concrete plant in Joppatowne, Md. and retained front line employees. The location stretches the producer's service market up the Interstate 95 corridor north of Baltimore. It also coincides with a Virginia market expansion, which has seen Maryland-based Chaney Enterprises acquire three ready mixed operators and build two greenfield concrete plants since 2020, while entering the North Carolina market earlier this year.
"This new [Maryland] site will grow our area of impact to our furthest point north. We are excited with the addition of new team members, getting to know the local customers, and servicing our existing relationships in new regions," says CEO Francis Hall Chaney, III.
Alabama-based Alcrete Industries LLC, a specialist in drainage and other underground concrete structures, has acquired Cape Fear Precast LLC, which operates a National Precast Concrete Association-certified plant on a 20-acre Jacksonville, N.C. site and has served parts of the Carolinas since 2000. "This will allow us to better serve customers with an expanded product portfolio," says Alcrete CEO Justin Norma. "Additionally, the expansion into the North Carolina market is a key strategic growth initiative for our company. We welcome the Cape Fear Precast employees to the Alcrete team."
"We are excited to join forces with a company that shares our commitment to providing high-quality precast concrete products and services," adds Cape Fear Precast co-owner Tom Krakauskas.
Holcim (US) Inc., subsidiary Geocycle LLC has entered a multi-year contract with Louisville Gas and Electric (LG&E) Co. and Kentucky Utilities (KU) to process and market fly ash from their Mill Creek, Ghent and Trimble County generating stations. It calls for annual volume of 175,000 to 250,000 tons of concrete-grade ash, delivered by truck, rail or barge.
"In line with our commitment for recycling and achieving a net zero future, we are honored to partner with LG&E and KU to develop creative and efficient solutions that contribute to the circular economy," says Geocycle North America Head Sophie Wu. "Together we'll be able develop blended cementitious materials, reduce carbon dioxide levels, and further encourage carbon neutral construction."
"This partnership will allow us to build on the success we've had repurposing byproducts from our coal-fired power generation and marketing them to companies that are able to use them to make much needed products," adds LG&E and KU Chief Operating Officer Lonnie Bellar. "Sustainably and responsibly managing our byproducts in this way has enabled us to deliver millions in revenue back to our business and residential customers."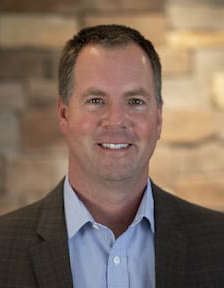 Denver-based cement, aggregate, concrete and asphalt producer Summit Materials Inc. has appointed Scott Anderson as executive vice president and chief financial officer, transitioning from the post of Central Region president. By prioritizing aggregates-led portfolio actions and an intentional focus on the high-growth Kansas City market, he is credited with transforming the Central Region into a more materials-oriented business. He joined Kansas-based Hamm Companies, a charter Summit business, more than 20 years ago. He has acted as a trusted advisor to the Kansas Department of Transportation Secretary throughout the recent passage of the Kansas 10-Year Eisenhower "IKE" Transportation Program and served as a board member on multiple state-level economic development organizations, as well as Kansas Contractors Association Board president.
"Scott has been an outstanding leader," affirms Summit CEO Anne Noonan. "He has a deep understanding of our business and our Elevate Summit strategy. He has been central to driving operational improvement and margin expansion while strengthening the portfolio by divesting non-core businesses and developing significant growth and expansion opportunities. I am confident that he will be an exceptional CFO and an invaluable member of our executive team."
Anderson succeeds Brian Harris, who has served as CFO since 2013. He will take on a non-executive role until his retirement later this year, then move into an advisory role through the end of 2024.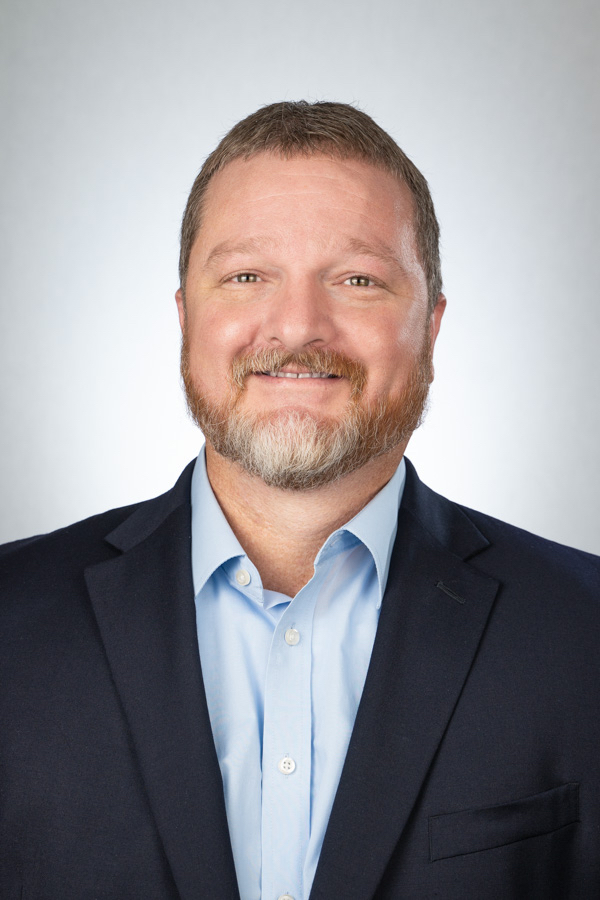 Finfrock Executive Vice President of Engineering Lloyd Kennedy has been named president of Florida Prestressed Concrete Association's executive board of directors for the 2023-2025 term. He will help run and organize FPCA meetings, approve the operations budget, and participate in meetings with the Florida Department of Transportation. "My two first priorities will be to increase applications for FPCA's scholarship program, while leading other precast companies into a spirit of 'co-opetition,' which will improve unity and advocacy in our industry."
Over a nearly two-decade career with the design-build services and prestressed concrete provider, Kennedy has contributed significantly to the advancement of precast as a sustainable solution for developers in the state of Florida. He has led the charge to implement new innovative applications of concrete which have enhanced the overall design, function, sustainability and quality of Finfrock's top-tier building projects. For seven years Kennedy has served the FPCA earning increasing levels of responsibility. As an education chair, board member and board vice president, he has worked to advance undergraduate and graduate education programs in structural engineering and the construction trades, and directed programs focused on professional development for STEM students.
Wells, one of the largest prefabricated building solutions providers in the United States, has named Mike Hemberger to the new role of senior vice president of Real Estate Development. The move enables the producer to develop its own property portfolio, underscoring a commitment to evolving its business model. Hemberger most recently served as Wells Mountain States Division president and chief operating officer.
"Mike's experience in both precast and real estate gives him a unique perspective on how we can continue to diversify our business," says Wells CEO Dan Juntunen. "This will ultimately enhance our ability to collaborate with developers, architects and general contractors with meaningful, evidence-based guidance on how our building solutions can enhance the marketplace."
POST-MDU KNIFE RIVER MANAGEMENT TEAM
The board of MDU Resources Group has named a management team to lead Knife River Corp., effective upon the planned separation of the construction materials subsidiary as an independent, publicly traded company—a move scheduled to be completed in the second quarter. Ahead of the separation, Brian Gray has succeeded Knife River President and CEO David Barney, who has transitioned to a senior advisor role. 
The leadership team identified by the board includes: Chief Financial Officer Nathan Ring, transitioning from vice president of Business Development; Vice President, Chief Legal Counsel and Secretary Karl Liepitz, transitioning from roles as MDU general counsel and secretary; Chief Operating Officer Trevor Hastings, transitioning from the posts of president and CEO of WBI Energy, an MDU Resources subsidiary; and, Vice President of Administration Nancy Christenson, a 45-year Knife River veteran who maintains a current title and is tasked with human resources oversight, compliance and employee relations; Vice President of Support Services Glenn Pladsen, maintaining current position and tasked with oversight of information technology, safety, environmental management, training, capital budgeting and national accounts; and, Vice President of Business Development John Quade, who transitions from the post of Knife River North Central Region president.
"MDU Resources and Knife River have deep benches of talented and seasoned leaders, and we have been preparing for this succession in leadership for some time," says MDU Chairman Dennis Johnson. "These executives will lead Knife River to successfully serve, with integrity, its customers, employees and communities while creating shareholder value."
"We have well-executed, long-term succession plans in place across our organization and expect a seamless transition with this management team at Knife River and existing leadership at MDU Resources as we become two publicly traded companies," adds MDU President and CEO David Goodin.
MDU Resources is working toward its objective of creating two pure-play, publicly traded companies, with one focused on regulated energy delivery and the other on construction materials, to optimize value for shareholders. The Knife River separation is expected to be effected as a tax-free spinoff to MDU Resources shareholders.